What Do Charli D'Amelio's Parents Really Think About Her TikTok Fame?
For many parents, having their 16-year-old be the most famous person on TikTok could be terrifying. And Charli D'Amelio, the TikToker with more followers than anyone else on the social media platform, is only getting more famous each day. Now, both Charli D'Amelio and her 18-year-old sister Dixie collectively have over 100 million followers on TikTok. How do Marc and Heidi D'Amelio, the influencers' parents, feel about their daughters' celeb status?
Dixie D'Amelio, age 18, and Charli D'Amelio, age 16, are two of TikTok's biggest stars; what do their parents think?
In an interview with Entertainment Tonight, Heidi D'Amelio commented on how she felt about Charli and Dixie D'Amelio's TikTok fame. D'Amelio called the experience "uncharted waters," in that "every day is new and different." However, she's mostly on board the whole thing.
"It's been fun," replied the mother of two of the most famous teenagers on the internet. "It's a lot more positive than negative which is nice." She went on to explain how the D'Amelio family is dealing with their daughters' massive TikTok success:
We kind of just are rolling with it and just keeping the number one thing close to us, which is our family and being there for each other. And that's the most important thing — making sure the girls are happy. And all the other stuff is just fun, and extra cool stuff to do. But, it's been interesting for sure.
What's the most beyond-belief part of Charli and Dixie's celeb status?
"… just seeing the whole thing happen so quickly, I think that's probably the craziest part of it," Heidi D'Amelio shared.
As the D'Amelio sisters hit the height of internet fame, Papa D'Amelio says he is 'proud'
Her husband Marc D'Amelio also chimed in on the TikTok teens' success story.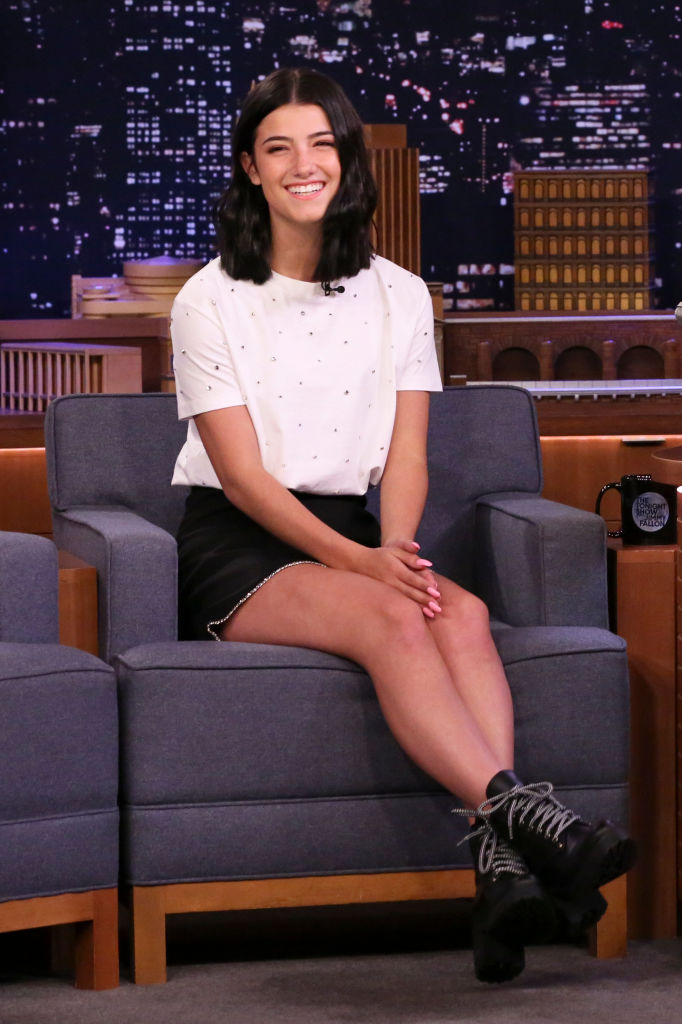 RELATED: Are TikTok Stars Charli and Dixie D'Amelio Competitive With Each Other?
"We're extremely proud of the milestones, but more importantly in how they handled it," he explained. For the father in the family, he says there is one thing, in particular, he admires about the way the D'Amelio sisters have approached their TikTok fame. Marc D'Amelio told ET:
I mean, it's one thing to become famous. There's a lot of people that get notoriety and influencers, but I think they're a testament of how to handle it properly. Both have done a great job and that's where as parents we're the most proud of.
Charli D'Amelio and her family might be getting their very own reality show
In the same ET interview, the D'Amelio family confirmed that a TV project about the famous fam is currently "in the works." It would be a reality program based on their life. Charli D'Amelio, for her part, thinks it sounds like an interesting idea.
"I feel like no one really gets to see, but, people are always talking about how they think our family dynamic is pretty cool," the 16-year-old celebrity told Entertainment Tonight.
RELATED: TikTok Stars Charli and Dixie D'Amelio Are Starting Their Own Podcast
Part of the appeal to a reality TV series is that fans will get a more intimate look into the D'Amelios' lives.
"They love when we go live, so that's super fun," Charli D'Amelio said of her TikTok followers. "I mean, it's really whatever helps us showcase what we're really like."