What Do Chrissy Teigen's Tattoos Mean?
Chrissy Teigen has a new tattoo, and you'll either love it or hate it. This multitasking supermom is no stranger to controversy, but this time we're not sure how she'll get out of it.
The current mess is over the tattoo. It's her third one with artist Winter Stone, though she might have gotten more with other artists.
Teigen's new tattoo has some people very upset. The tat, which is a string of numbers down her wrist and forearm, has been compared to the tattoos given to Holocaust victims at concentration camps. Needless to say, it's very upsetting to some.
Chrissy Teigen's tattoos are birthdays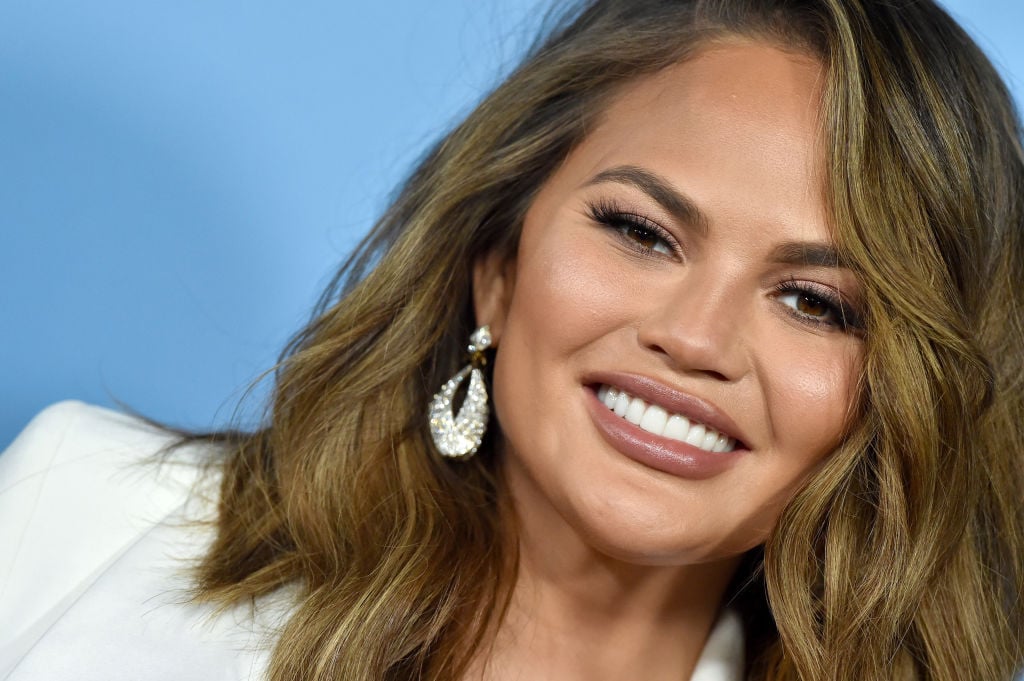 Teigen posted pics of herself getting tatted up, then a picture of the tattoo itself. She didn't explain what it meant, but fans put two and two together. The numbers represent the birthdays of Teigen's mother, father, husband, and two children: Luna and Miles.
Teigen and her husband John Legend are everyone's relationship goals. Fans love Teigen's relationship with her mom, too. Vilailuck lives with Teigen and Legend and helps take care of the kids. She also posts cute pics of her grandkids on Instagram under the username Pepper Thai.
Legend made a joke about the tattoo. He called it the "ultimate mnemonic device." Basically, he's saying he thinks Teigen can't remember their birthdays, and the tattoo is going to help her keep track.
Why fans are upset with Chrissy Teigen's tattoo
Teigen has her fair share of haters, but the people who are upset about her tattoo are fans. That's not a good look for Teigen, whose fans usually defend her from everyone and everything.
Fans feel that Teigen really didn't think this one through. They say her tattoo is offensive to Jewish and non-Jewish people alike. It reminds people of a dark time in human history.
Not all fans are mad at her though. Some people have taken to social media to defend her, or to say they like the tat. Some big names have come out saying that it's a nice piece, like fellow model Tess Holliday.
Chrissy Teigen hasn't responded
As of this moment, Teigen has not responded to the controversy. That's pretty rare for her. The Sports Illustrated model is known for her sharp tongue: She never holds back, for anyone. Even the president and the first family are subject to a piece of her opinion.
When Ivanka Trump made a grammatical error on Twitter in September of 2017, Teigen was one of the first to call her out. America's first daughter wrote: "Cuddling my little nephew Luke… the best part of an otherwise incredible day!"
There's something about that sentence that seems off, and Teigen jumped on it tweeting: "'Otherwise' implies you did not like hangin with this baby."
Recently, she and the president himself got into a kerfuffle on Twitter. Trump bashed Teigen and Legend on Twitter over an NBC special they apparently weren't even a part of. Teigen clapped back, of course, and her fans started rolling in with support.
Considering Teigen doesn't hesitate to speak up, it's weird that she is keeping her mouth shut on this issue.