What Do Dwayne 'The Rock' Johnson's Tattoos Mean?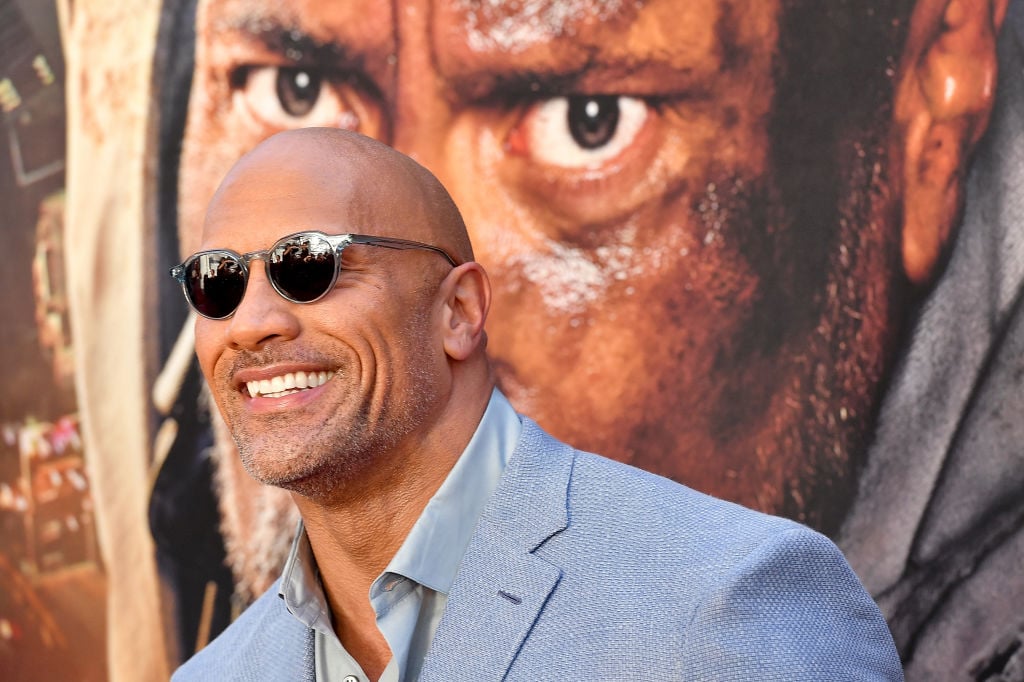 Dwayne Johnson is best known as WWE/WWF wrestler, The Rock. He was born May 2nd, 1972 in Hayward, California. In addition to his long-running wrestling career (with which he followed his father's footsteps), Johnson is also a prolific actor. Among his many other credits, he has appeared in the films The Scorpion King, Gridiron Gang, Race To Witch Mountain, Hercules, and Moana.
One of the things Johnson is best known for are the many tattoos which decorate his 'rock' body. (Yes, pun intended.) Fans wonder if these tattoos hold any special meanings, and just how many Dwayne 'The Rock' Johnson actually has.
How many tattoos does Dwayne Johnson have?
Johnson has two tattoos. His most famous is the large tribal piece across his left arm, shoulder, and chest. He also has a bull tattooed on his right arm, which was done over an older tattoo of a bull.
The Brahma Bull tattoo (right arm)
Johnson's smaller tattoo is the 'Brahma Bull.' In addition to representing an old nickname of his, the tattoo also symbolizes Taurus, The Bull, which is Johnson's western zodiac sign. The bull is a skull-type, done in black and white detail, done by tattoo artist Nikko Holland. It took three sessions and a total of 22 hours to complete.
His current tattoo was done over an existing tattoo, which was also of a bull. The previous tattoo was much less intricate, and significantly smaller. The original was a small longhorn bull with red eyes.
Polynesian tribal tattoo (left arm, shoulder, and chest)
The larger of Johnson's two tattoos is also his most famous one. Johnson's mother is of Samoan descent, and he got the Polynesian tattoo to represent his culture and heritage. Each piece of that tattoo has a very specific meaning (which we will discuss below). He got the tattoo with his cousin, Tanon'i, while on vacation in Hawaii during 2013.
While getting the tattoo, which took an incredible 60 hours, Johnson and his cousin had other family and friends over to play music and tell stories to distract them from the pain. The design tells an intricate story of Johnson's ancestors, family, culture, struggle, success, and appreciation for all of the above.
The symbols in Johnson's tribal tattoo
Each of the symbols included in The Rock's Polynesian tribal tattoo was picked for a specific reason. The tattoo tells an intricate story, and holds significant meaning for the actor and wrestler. A lot of thought was placed into which symbols would be used, and in addition to telling a story, some were included as a means of protection.
For example, the sun is meant to bring the wearer good fortune. The Great Eye is said to distract a person's enemies during battle, while the tortoise shell is meant to deflect evil spirits.
Johnson's family,  both past and present, are also represented. The A/ga fa'atsi is a symbol representing three people in one. For Johnson, this symbol was included to represent himself, his wife, and daughter. His ancestors are present in the form of two eyes, watching over him.
Other symbols included in the tribal piece are coconut leaves, which denote a Samoan warrior-chief, and a priest (or spiritual guide) symbolizing enlightenment. The descending swirls represent the culmination of past, present, and future.
A broken face, marked by shark's teeth, holds dual meanings. It is both a Samoan symbol of struggle, and representative of Johnson's spirit protector. The final pieces of Dwayne Johnson's intricate tattoo are The Stones of Achievement and Abundance. These are meant to denote the foundation of his life, upon which he builds everything else.