What Do Justin Bieber and His Father-in-Law Have in Common?
Justin Bieber and Hailey Baldwin got married secretly in September of 2018 in a court wedding. While the two want an actual ceremony at some point – and planned but cancelled in three times already – they aren't in any big rush. Why would they be? The new Bieber's have been blissfully living life as a married couple, and the whole family gets along great. This includes Justin Bieber and Hailey's father, actor Stephen Baldwin.
In fact, Stephen Baldwin says he shares a lot in common with his new son-in-law, and he can't seem to speak highly enough about him. But just what does Justin Bieber have in common with his father-in-law? Here's what we know.
They share a love for life
Both Stephen Baldwin and Justin Bieber share a love for living life in the moment. They take time to laugh, smell the roses, and overall enjoy themselves. The two were even spotted enjoying a music festival together for some family bonding time. This shared love of life has allowed Bieber and his father-in-law to bond and become as close as a real father and son.
They don't take themselves too seriously
According to Stephen Baldwin, he and Justin Bieber are "just kids who refuse to grow up." This is one of the many qualities that Baldwin loves best in Bieber. It also appears to be one of the ones that Justin's new wife, Hailey, loves best about her husband, too. All three of them have been photographed having fun, enjoying themselves, and not caring whether they appear to be "grown up" or not.
Stephen Baldwin loves Justin's good heart
During an interview, Stephen Baldwin says that he loves how "Justin has a really good heart, he just wants to be a blessing," and that he has "given all of himself during his whole career." He also went on to say that Justin Bieber is taking a little well-deserved time to himself now that he is a newly married man.
A shared love of shiny objects?
In good humor, Baldwin joked that "Justin has a love of shiny objects, just like I do." Obviously a joke, this introduction to the video is the perfect example of the first two similarities we discussed. Even while interviewing about his daughter and son-in-law, Baldwin likes to get a good laugh in. Justin Bieber has been shown to do this in his own interviews, also.
Stephen Baldwin comments on the long-awaited wedding ceremony
Many fans have remarked on how many times the new married couple have set and cancelled their wedding date. But Stephen Baldwin has been quick to come to their aid. He has said that the two are in no rush, because they want everything to be perfect. They are taking their time, and "have every right to do so." Besides, since the two are already legally married there is no big rush for a wedding ceremony.
Are Justin and Hailey Bieber ever going to have a real ceremony?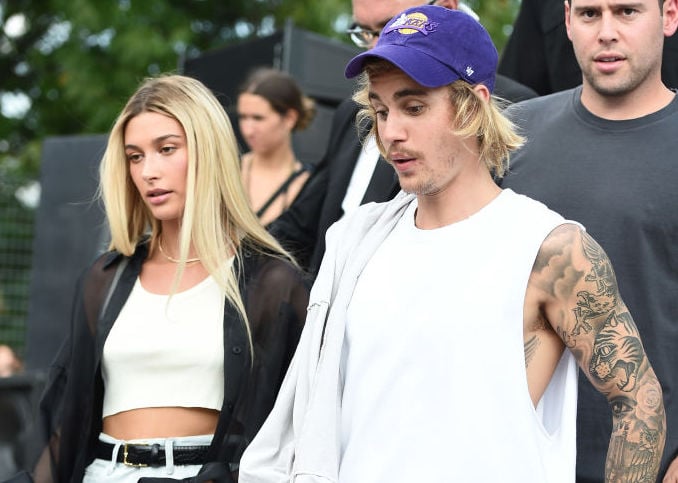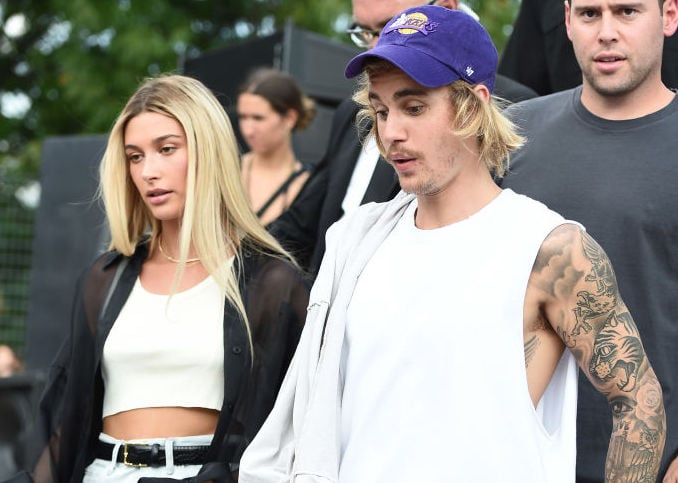 Despite Stephen Baldwin coming to their aid, fans still can't help but wonder whether they will ever get to see the much talked about Justin and Hailey Bieber wedding. As of right now, the wedding has been planned and cancelled three times. Sources close to the young couple claim that these cancellations are due to important wedding party members not being available on those dates.
Sources also tell us that the couple is now looking to plan a tropical destination wedding. Previously there had been rumors about a wood-themed wedding with "twinkling lights all in the trees." As for whether or not the couple will ever have their ceremony, fans will just have to wait and see what happens next.