What Do Princess Eugenie and Jack Brooksbank Do For a Living?
Princess Eugenie recently married Jack Brooksbank, and the two live a much quieter life than other royals. Eugenie is the cousin of William and Harry, so she gets some royal perks without having to be at the forefront of the family like the two men. Plus, she doesn't have to follow as many rules — being a cousin to the next-in-line means she has the freedom to pursue a career of her choice. And Jack Brooksbank, whom she recently married, has a career of his own, too.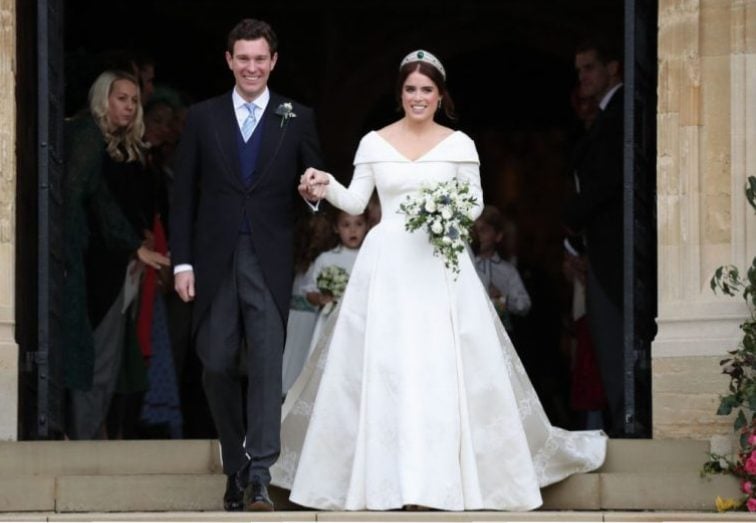 Princess Eugenie works as a philanthropist
Eugenie has always had a passion for art. She said in the past that she knew she would end up in the art industry in some way. Today, she works full-time at Hauser & Wirth, an art gallery in London. She is the associate director of the art gallery and helps to plan and manage special events. Eugenie noted in an interview that she knew she'd never be a painter, but this was still the industry she wanted to be in. Cosmopolitan reported that her annual salary at the gallery is likely more than six figures.
Jack Brooksbank works in the hospitality industry
Brooksbank is a commoner — the second one to marry into the family this year (behind Meghan Markle, of course). Town & Country reported that his father was an accountant and his mother was a company director. However, he supposedly does have royal roots. He decided to skip college and instead opted to start an early career in the hospitality field. He was a night club manager for a while. Now, he's the UK ambassador for Casamigos, the popular tequila line started by George Clooney and Rande Gerber. Casamigos was reportedly served at the couple's wedding.
These two also spend a lot of time with charities
In addition to working full time jobs, Eugenie is a royal, which means she spends a lot of time working with charities, too. Eugenie supports various charities: The Elephant Family, which aims to protect Asian elephants and their habitats, The Teenage Cancer Trust, which supports young people living with the disease, and Charity:water, which aims to provide clean drinking water to underdeveloped countries. Her new husband plans to participate in charitable events with her as often as possible.
They don't actually need to work for a living, but they choose to
Eugenie has more freedom than her royal cousins, and she enjoys taking full advantage of it. The royal family is worth millions of dollars, but since Eugenie is allowed to have a full time job she's passionate about, she runs with it. Her older sister, Beatrice, is the same way. As for Jack Brooksbank, he has had a "normal" career since he opted out of college. It looks like he'll stick with it, despite being married to a princess. The couple also dives into charity work frequently, so even if they tone it down in their careers down the road, they'll always be busy in some way or another.
Check out The Cheat Sheet on Facebook!