What Do the Duggars Do For a Living? These Are The Jobs They Have Now
It's not like you can support a large family just by having a reality show. Here's how the Duggars really make their money -- the answer may surprise you.
Contrary to popular belief, living as a reality television star doesn't usually pay the bills. Most of the time, these homespun "celebrities" earn cash through endorsements, speaking engagements, or other paid appearances. They can also use their fame to launch clothing brands and write books or even launch more legitimate acting careers.
The Duggar family became famous more than a decade ago but achieving television stardom didn't mean they all got to quit their day jobs. Ahead, find out exactly what the Duggars do for a living now.
Many Duggar daughters are full-time mothers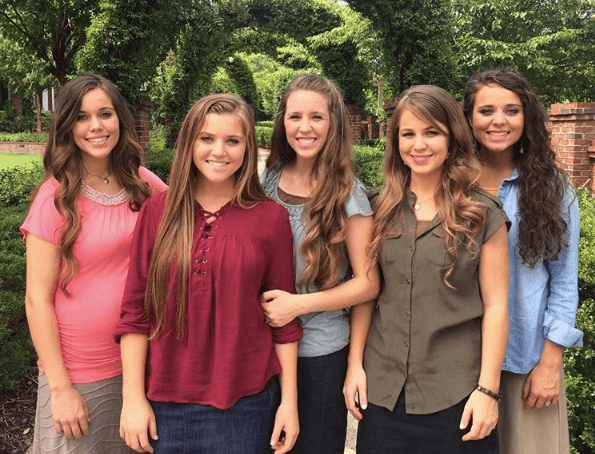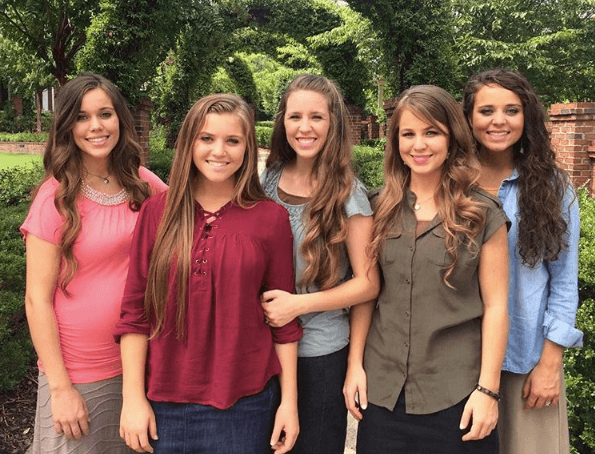 They say that being a stay at home mom is often more stressful and demanding than any corporate career – after all, moms are expected to be available 24/7, and there's no such thing as sick time or vacation days.
The married Duggar women who have children do not work outside the home, which is in line with the religious teachings they follow. In their stricter sect of Christianity, women usually stay home and run the household.
Jill, Jessa, Jinger, and Joy-Anna all stay home and take care of their children full time.
What does Jana Duggar do for a living?
There is one Duggar daughter who is an adult but doesn't have any children. Jana is John-David's twin sister and so far, she hasn't found the perfect spouse – a fact which has been the source of endless speculation for fans. But if she's not home tending children, what is she doing?
In 2015, Michelle Duggar wished daughter Jana a happy birthday and expressed how proud she was of Jana's career as a "concert pianist." Fans were shocked and confused, with many even accusing Michelle of lying about it. Jana does play the piano but that doesn't make her a professional.
Jana also spent a short time as a doula and midwife's assistant, but for now, she doesn't seem to have a job at all. Since Jana Duggar is unmarried, she's still living at home with her parents and obviously helps them run the household and care for the children. She's gone on record saying she hopes to get married and have kids "one day."
How does Jim Bob Duggar support the family?
Taking care of one child is an enormous financial responsibility. Taking care of 19? It almost seems impossible. However, Jim Bob manages to make it work thanks to his lucrative commercial real estate business. Most of his family members work for him in some capacity and earn their livings that way. Duggar sons Joseph and Josiah work for their dad.
The Duggars speak openly about their intentions of living frugally and remaining debt-free. Their estimated net worth is around $3.5 million.
What about the other Duggar children?
The other members of the Duggar clan have a variety of different careers.
The eldest son Josh Duggar was working at the Family Research Council in Washington but was forced to resign when the sexual molestation and Ashley Madison scandal news broke. Now he's a car salesman.
Jana's twin John-David earned his pilot's license in 2012 and became a constable for the Washington County police department in 2013. He recently married Abbie Burnett and fans are eagerly awaiting their all-but-inevitable baby announcement.
The Duggar in-laws get almost as much attention as their famous spouses. Jeremy Vuolo, Jinger's husband, is a former pro soccer player turned preacher. Austin Forsyth makes a killing flipping houses with the help of his wife, Joy-Anna. And Derick Dillard? No one can figure out exactly what he does, with many critics insisting he's just mooching off the Duggar's fame.