What Does Dua Lipa's Dad Do?
Dua Lipa is one of the biggest names in music right now — what does her dad do?
If you've turned on the radio in the past few years, you've undoubtedly been witness to the immense vocal talents of Dua Lipa. The English star released her debut album in 2017 and has already racked up three Grammy Awards in the years following. Although Lipa has worked incredibly hard for her success, some might think that it was inevitable. Her family tree has its roots in music — her father Dukagjin was once a Kosovar rockstar and helped to foster Lipa's love for her current pop-punk style. Although Dukagjin has since retired from the music business, he and Dua still have much in common. Their shared good looks are so impressive that some have wondered if her father could be a model.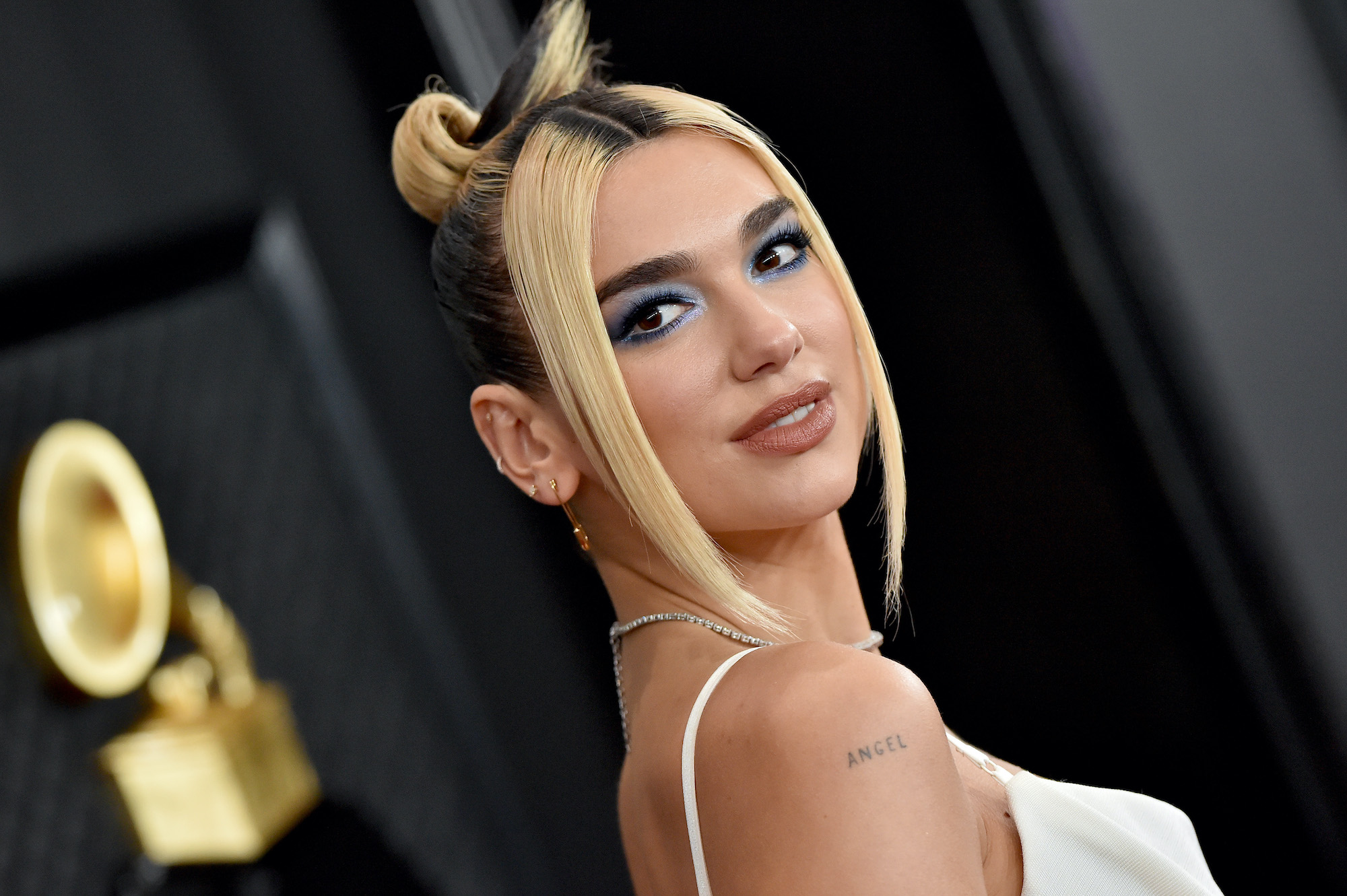 Dua Lipa brought "New Rules" to the music industry
With a name like Dua Lipa, it's obvious that the London native was destined for the stage. Although her ambitions initially lied with modeling and acting, Lipa's musical family helped her to develop a love for the art. Her hobby YouTube channel, on which she posted covers of other artists' songs, helped her to hone and share her skills. By 2015, she had signed a deal with Warner Music Group and released her self-titled debut just a few years later. 
As soon as Lipa began dropping songs, she began breaking records. According to the BBC, she received five nominations at the 2018 Brit Awards — a never-before-seen achievement. She was soon a fan favorite across Great Britain and into Australia. Her hit single "New Rules" helped launch her across the Atlantic and become a household name. And within her own household, Dua wasn't the only one making headlines. 
Dua and Dukagjin make quite the duo
When Dua Lipa rolled up to the 2019 Brit Awards with her family in tow, jaws around the country dropped … and the event's host, Jack Whitehall, was stunned alongside them. According to Capital FM, Whitehall declared, "You know how much of a dad crush I have. He is the coolest dad." After sharing a laugh with Dua and ensuring the camera had properly highlighted her father, he continued, "I want to do a dad swap, can you take mine?" 
Following the event, People reported that patriarch Dukagjin Lipa had been dubbed the "best-looking dad in the music industry." And after stepping off the red carpet, Mr. Lipa has certainly lived up to his title. He's garnered nearly 250,000 followers on Instagram and been the subject of quite a few BuzzFeed articles praising his hotness. 
What does Dua Lipa's dad do?
Although fans of the Lipa family seem more than ready to support him, Dukagjin has not pursued modeling. After leaving his rock group, he entered a more traditional — but no less impressive — job. He is currently the CEO of a communications agency which he founded. This title undoubtedly helps to fund his incredible fashion, but he's also made a point to use his money for good.
As Capital FM reports, Dukagjin is also the President of Sunny Hill Foundation. The Prishtina-Kosova charity works to serve vulnerable people within the community. Chiseled and charitable? It's no wonder that fans are fawning over Dukagjin. As Dua continues to shine, we can guess that she'll be present at many awards shows to come. We'll definitely be cheering her on (and keeping an eye out for her dashing dad).