What Does 'Goop' Stand For?
Despite being a $250 million-dollar company, Gwyneth Paltrow's Goop continues to experience some serious criticism now that she has a Netflix docuseries called The Goop Lab. Health experts have savaged the show as trying to make pseudoscience mainstream. Those who buy products from Goop don't seem to care and keep the company profitable with countless offbeat health products.
Maybe it's all in a name why it's so successful. Not all fans of the brand might know where that name came from.
From the outset, customers have probably thought it was an acronym. Based on info from Paltrow herself, it's not an acronym and instead something slightly personal.
On the other hand, her revelation will make many wonder about brand names and how much meaning they really have.
Goop had a more relatable, lifestyle driven focus in the beginning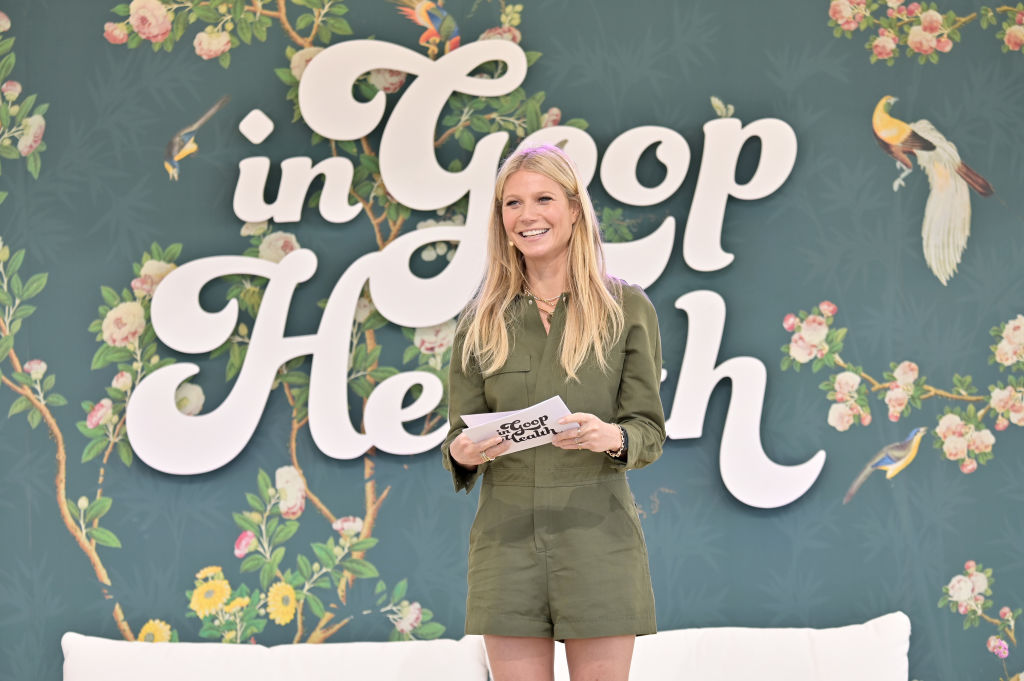 According to Paltrow in interviews from recent years, she wanted to start Goop based on her world travels and friends asking for advice on home designs or recipes. At the time of the company's founding, she was still married to Chris Martin from Coldplay and traveling to act in films.
It's interesting to see the more useful lifestyle side of Goop in its early days. Not that it still doesn't offer similar things; it's since expanded into offering thousands of New Age health products never really tested for safety.
The company has become so large, even Paltrow is known for not being familiar with half the products they offer. This was well-noted when Jimmy Kimmel presented some of her products on his show when Paltrow was a guest. For example, she didn't seem to know where or how Goop's amethyst in the water bottle was made.
Maybe the company kind of escaped her original intentions, if ultimately making her more successful financially than acting did. In an odd way, the name "Goop" sounds more apropos describing the company now than her original idea.
The name of the company comes from Paltrow's own name…in part
Back when Goop began, USA Today asked her why she called the company this name. She said it came from her initials "G.P.", plus being a general word meaning anything.
Now everyone knows how personal the name ultimately was as sort of a nickname for herself. Today, though, one could say the company really does sell some serious goop.
Others have said the name Goop was really chosen because any name with two "O's" in the middle is generally more eye-catching. One thing for sure is no one will ever look at the word "Goop" the same way again.
Placing this much creative thought into a brand name proves all major brands have some rhyme or reason behind their names. Then again, maybe more than a few don't. Offering a word open to interpretation may have been the smartest business move Paltrow made in making her company successful.
Paltrow has been taking on the haters of her company
Some might say Paltrow's The Goop Lab on Netflix is her thumbing her nose at her critics who think the products she sells do more harm than good. Despite this, one can easily see the evidence it's risky using the company's products without consulting with the medical establishment first.
She's leaving this up to customers to figure out on their own. If anything, Goop is almost synonymous with examining the possibilities in alternative health products, and opening the doors to more research in what's possible.
In no way should this be considered a pro-stance on Goop, however. What it does do is give a schooling on how to effectively sell a brand, outside of the buyer also becoming more aware of what they're buying.