What Does Kody Brown Do for a Living?
Have you heard of the show Sister Wives? The TLC reality series debuted in the fall of 2010 and has been going strong ever since. Well, strong might be a little over the top considering the show only has a 4.4/10 on IMDb. Even so, over 70% of Google users love it, so it must be doing something right.
Like most reality shows, people either love it or love to hate it. To top things off, Sister Wives is about a very taboo topic.
The show follows the journey of a polygamist family as they do their best to live a normal life. With its juicy drama, the show is a guilty pleasure for some and a point of contention for others.
Who is Kody Brown?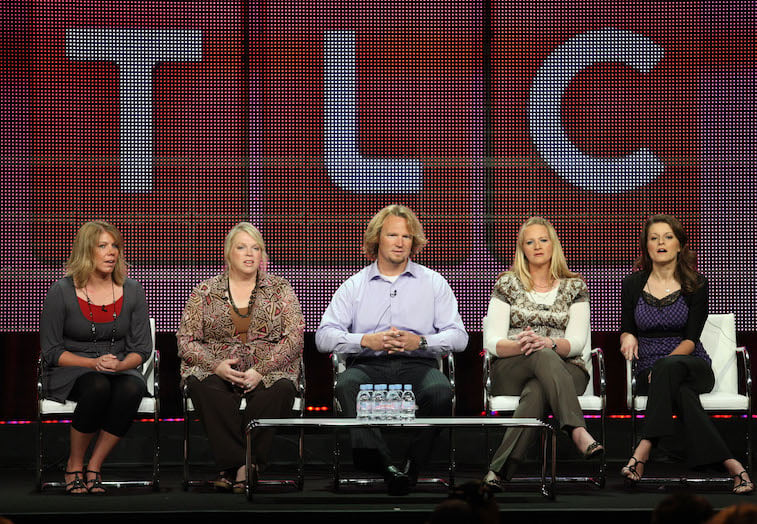 If you guessed that Kody Brown is the center of the polygamist relationship on Sister Wives, you'd be right! Brown, born on January 17, 1969, has four wives at his "beck and call," Meri, Janelle, Christine, and Robyn. There's even talk about Brown extending his tribe by searching for a fifth wife.
But, with four wives comes a plethora of children. There are currently 18 mouths to feed outside of the core five. Granted, some of the older kids have gone off and started their own lives.
Do Brown's wives work?
One (or four in this case) simply does not have 18 kids and not work. So, what exactly do the sister wives do for a living? Robyn, the only wife Brown is legally married to, decided to include the entire crew in on her money-making plans. She took her chance at an online business, a jewelry and clothing boutique.
The boutique, known as My Sisterwife's Closet, features beautiful gold and silver jewelry, t-shirt, aprons, and other knick-knacks.
"[The venture] was originally my dream, but Meri was supportive from the very beginning and she and I worked well together. I was craving something that would help bond the five of us." – Robyn Brown
Meri, Brown's original wife, opened a B&B back in 2017. Meri's late great-great-grandparents built the 1870 home that houses her bed and breakfast. Now, Lizzie's Heritage Inn is a passion project run by Meri and her mother.
While both Robyn and Meri have great jobs, it's Janelle who is the breadwinner. Wife no.2 used to run a business, E Z Pantry, whose goal was to "provide, market, design, sell, or trade-in the food storage industry."
The business ran smoothly, especially with her social circle, but when the family moved to Las Vegas, she needed to change things up. Janelle decided she would become a real estate agent, a perfect pick considering her exposure from the show.
Despite the numerous income streams, the unconventional family still struggles financially. So much so, that they've filed for multiple bankruptcies.
What does Brown for a living?
Back in 2010, Brown told the world that he worked in online ad sales. Unfortunately, he never released any other details. Makes you wonder if he ever held the job in the first place. But with so many children under his name, there's no way he doesn't work at all, right?
Well, according to Soap Dirt, the father of 18 may not have his own source of income. His elusive ad sales job isn't the only questionable income stream on his resume. His name is attached to a now-defunct computer programming company, Bricksoft. Dan Hundaus Firearms and Accessories also pops up under his name, but it looks like the project never got off the ground.
There is one business that still appears to be somewhat active, Kody Brown Family Entertainment LLC. Details are nonexistent, but it brings a critical question to light. Is Brown's only job handling the family finances?
Keeping the money in check is a big responsibility, one that takes time and energy. But considering the family's history with financial trouble, Brown may not be doing a very good job … at what might very well be his only job.