What Does Michael B. Jordan Smell Like? Apparently, This Bath & Body Works Product
Even though 2020 was a rough year for everyone, celebrity Michael B. Jordan managed to make the best of it. The 34-year-old actor, best known for his villainous role in Black Panther, was named People's Sexiest Man Alive. His charismatic smile only adds to his grace and charming personality. According to a fan who had the chance to meet the Creed star, he has an irresistible woodsy scent.
Michael B. Jordan is the Sexiest Man Alive
According to Celebrity Net Worth, Jordan has an estimated net worth of $25 million. Working as a model as a child, he got his first role in 1999 on The Sopranos. From 2003 to 2006, he played Reggie Montgomery on the ABC television soap opera All My Children. In 2009, he took on the role of Vince Howard for 26 episodes of Friday Night Lights.
The BET Award winner has since worked on countless movies, including blockbuster hits such as Fantastic Four, Fahrenheit 451, Without Remorse, and Space Jam. According to IMDb, he has also starred in the successful series of Creed movies. Creed III is scheduled to hit theaters in 2022.
In addition to film and television, the Raising Dion star has worked on music videos with artists such as Alicia Keys and Jay Z. The busy actor is also the executive producer on the television series 61st Street that is scheduled to air next year.
Michael B. Jordan is as sweet as he smells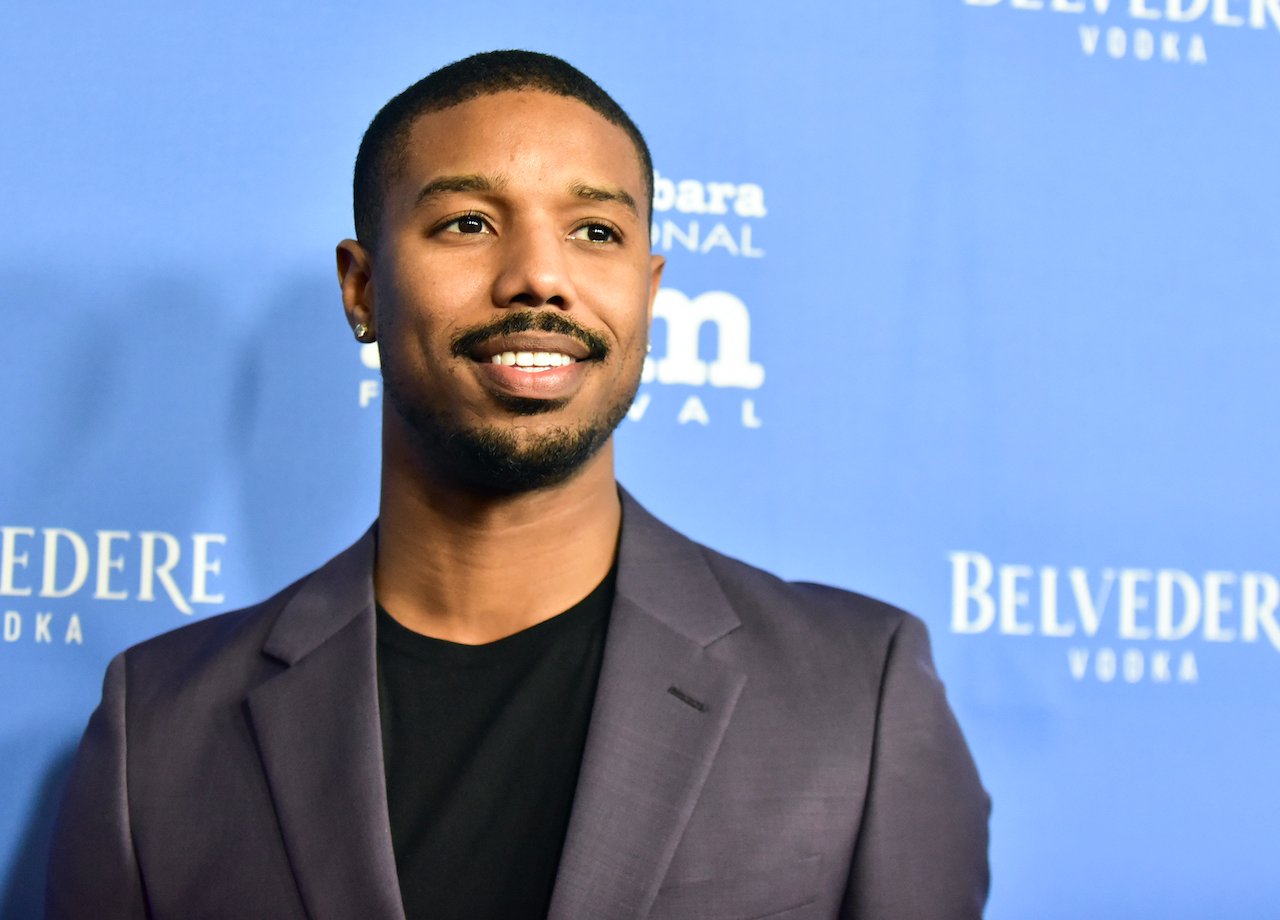 In 2018, Temple University student Sylvia Wilson found out Jordan was going to be filming Creed II on her college campus in Philadelphia. She sent the Without Remorse actor a direct message on Twitter, offering to buy him a smoothie if he would meet with her. Much to her surprise, not only did Jordan answer her message, but he agreed to say hello.
According to People, Wilson told BuzzFeed that the actor "smelled like Mahogany Teakwood from Bath & Body Works, but better." She said, "He was so sweet and nice. He was more than happy to take pictures with me and my friends that came with me!"
The scent Wilson was referring to is a rich mahogany aroma that blends black teakwood, dark oak, and frosted lavender with natural essential oils.
The actor is an ambassador for Coach fragrances
Jordan knows a thing or two about smelling good as the global ambassador for Coach for Men fragrances. The Cut asked the actor about certain scents that he associates with different times in his life.
The NAACP Image Award winner has a fondness for antibacterial hand soap, saying that he loves the smell because it reminds him of third grade. The smell of fresh-cut grass makes him happy, a smelly basketball gym reminds him of friendship, and vacation smells like sex.
He said heartbreak smells like fire, and success is the scent of sandy beaches. The worst smell for the accomplished actor is violet-flavored candy and Jäger, saying, "my body doesn't react well to either of these."
Jordan revealed the smell he most regrets is "Fuckin' tequila." He claimed, "No, I like tequila, tequila's amazing. So maybe, the morning after tequila; whatever that morning smells like, that's it … Inside of a toilet bowl!"
Jordan said his favorite smell is Mexican spices and that Sunday morning is a "cleaning, praying day" that is the perfect blend of incense, cleaning supplies, oils, and candles. He said that he loves "all that good, holy, cleanliness" of Sunday morning.
When asked what he smells likes, he playfully took a whiff of himself and said, Coach Platinum. Fragrantica says the masculine fragrance is a woody mixture of juniper berries, black pepper, pineapple, sage, vanilla, and patchouli that is "inspired by a road trip across America that starts and ends in NYC."
RELATED: What Does Beyonce Smell Like?