What Does Scott Disick Do for a Living?
If you're not familiar with the name Scott Disick, you probably don't keep up with the Kardashians on their reality show. Disick is a member of the Kardashian-Jenner inner circle.
Why? He was in a pretty serious relationship with Kourtney Kardashian. So serious that the two were together for damn near a decade and even have three children together. While the two may not be dating now, they've strived to create an excellent relationship and knock their co-parenting duties out of the park.
In fact, Disick made regular appearances on the family's show up until last year despite already being in another relationship with the lovely Sofia Richie. But who exactly is Disick and what does he do for a living outside of cameo appearances on Keeping Up With the Kardashians?
Who is Scott Disick?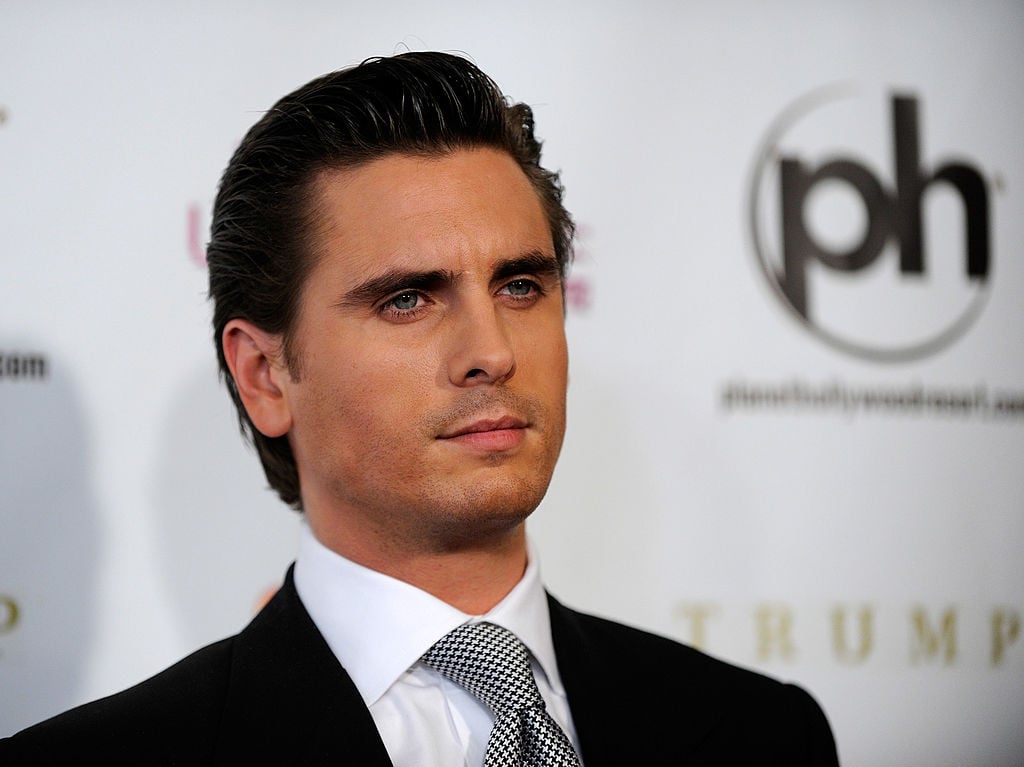 A native New Yorker, Disick comes from a wealthy family. His grandfather made it big as a Wall Street Attorney before shifting gears to real estate development. David Disick, the slick patriarch, basically pulled all the right strings enabling his grandson to live a more than a cushy lifestyle. But somewhere between his affluent high school days and the present, the Disicks ran into some money troubles. Evident by Jeffrey Disick, Scott's dad, trying to steal money from his employer — a bank.
Scott Disick makes appearances on 'Keeping Up With the Kardashians'
When the news about Scott Disick's dad stealing came out, it caused a massive uproar in the Kardashian-Jenner clan. At the time, the only thing the thieve's son had going for him was that he was a reality star. One that gained his visibility thanks to his exposure on Keeping Up With the Kardashians. To make matters worse, he wasn't nailing his beau duties with Kardashian at all, often living beyond his means and ogling at other women.
Even so, the TV personality was making a whopping $500,000 each episode. He's appeared in at least 137 episodes between 2007 and 2018. You do the math. Bankrolling such high paychecks, it's no surprise that Disick has amassed himself a net worth of approximately $20 million. That's just $10 million less than Kendall Jenner!
What else does Scott Disick do for a living?
Disick makes a pretty penny on Keeping Up With the Kardashians, but that isn't his only source of income. He's so well-known that he can charge thousands of dollars for just dropping into clubs and partying it up for a few hours. GQ reported that in his heyday, he was making upwards of $80,000 an appearance. That's nothing compared to what he makes on Keeping Up With the Kardashians, but it is for far less work!
Disick has also been paid for appearing on other shows. In 2013, he was the star of a web series called Lord Disick: Lifestyles of a Lord which gave fans an insider look at his lavish lifestyle. Sure, the web series is in the past, but Disick has a new project on his plate — Flip It Like Disick. The series, with its HGTV vibe, will follow him as he buys and sells luxury homes. Talk about a great way to invest those Keeping Up With the Kardashians paychecks.
"Fans of Scott on Keeping Up with the Kardashians will get to see another side of him in Flip It Like Disick, as an entrepreneur and design guru, leading his talented and opinionated team through difficult design challenges that result in astonishing reveals." – Executive Vice President of Development and Production Amy Introcaso-David
It looks like Disick is making the move from reality star to real estate mogul. A move that will no doubt help him gain credibility that he could've only dreamed of having while starring solely on Keeping Up With the Kardashians.