What Does 'Squid Game' and 'Chimera' Actor Park Hae-soo Think of His Marvel Co-Star Claudia Kim?
Claudia Kim became well recognized for her role as Helen Cho in 'Avengers: Age of Ultron.' She now stars alongside 'Squid Game' actor Park Hae-soo in 'Chimera.'
Squid Game actor Park Hae-soo stars in a new crime-thriller Korean drama called Chimera as Cha Jae-hwan. He teams up with FBI agent Eugene Hathaway played by Marvel actor Claudia Kim. This is the first time Park has worked with Kim and has nothing but praise for the actor.
In Chimera, Jae-hwan and Eugene are on the hunt to find a serial killer who has resurfaced after 35 years. Jae-hwan is more of a lax and kind-hearted character with a sharp mind for investigation. His new partner Eugene is Korean but grew up in the United States and is one of the leading experts in explosives. Park and Kim have a worthwhile dynamic on-screen that brings Chimera to life.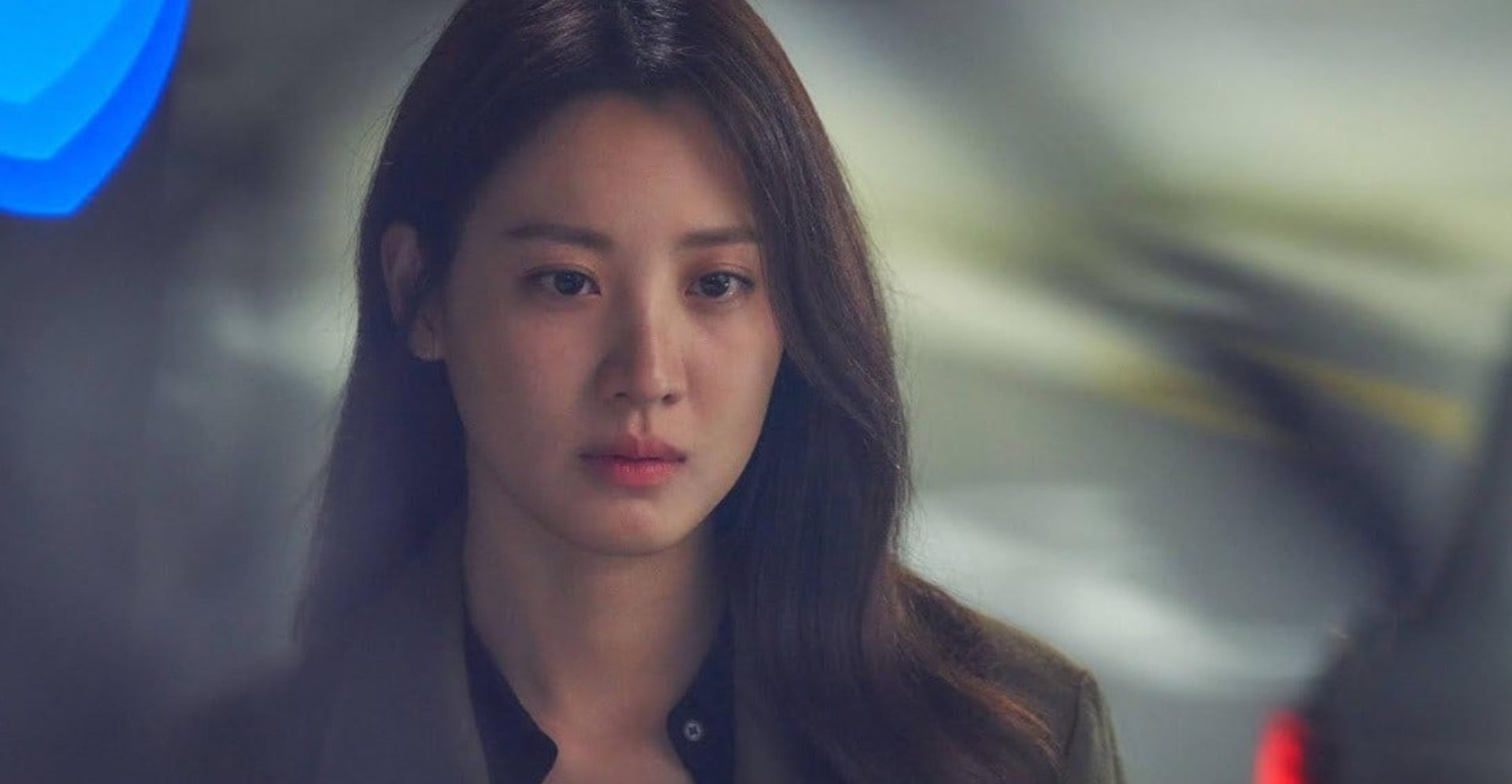 Park Hae-soo says working on 'Chimera' with Claudia Kim was delightful
In Chimera, audiences will notice the characters immediately get along and have camaraderie between them. Eugene and Jae-hwan's on-screen chemistry translated on set.
Park had nothing but kind words about his co-star. According to Soompi, Park exclaims, "She's an actress with a big heart and an aura of embracing those around her. I was grateful to her during filming because we both gave each other strength, and it was an amazing and delightful experience to be able to act together with her."
The Squid Game actor was not the only one giving praise. Kim expressed to Soompi what it was like working with Park on set. "I think he's an actor with a very lively and determined energy. While working with him, I laughed a lot, and he made it possible for us to have fun even while pulling off difficult shoots," said Kim.
Chimera is Kim's return to K-drama acting since her last TV role in 2016. While breaking from the set, she and Park spent a lot of time together boding and voicing each other's concerns. The two actors were able to understand their on-screen characters further.
Claudia Kim became well known for her role in a Marvel movie
Kim started her acting career in 2006 appearing in a drama titled Queen of the Game. The South Korean native would then star in the K-dramas Brain, Standby, and Romance Town. Her claim to Hollywood fame was in 2014 when she starred in the American historical drama Marco Polo as Khutulan.
While starring in the series, Kim would rise to fame in the prominent role of Helen Cho in Avengers: Age of Ultron. Park's character is a gifted scientist who is forced to help Ultron build his vibranium body and transfer his consciousness using an infinity stone.
In 2017, Cho starred as Arra Champignon in the Idris Elba and Matthew McConaughey movie The Dark Tower. Kim would continue her Hollywood career as Nagini in Fantastic Beasts: The Crimes of Grindelwald, a prequel to the Harry Potter franchise. Chimera is Kim's first leading K-drama since her last role in 2010 in The Fugitive: Plan B.
'Chimera' K-drama re-opens an unsolved case from 35 years ago
The 2021 Viki and OCN K-drama debuted on Oct.30 for global fans. Chimera begins with a mysterious explosion that has enthusiastic detective Cha Jae-hwan curious about its meaning. FBI agent Eugene Hathaway happens to be restationed to Korea, and Jae-hwan jumps at the opportunity to use her expertise. Jae-hwan and Eugene also meet a surgeon named Lee Joong-yeop (Lee Hee-jun), who becomes involved in the case.
Together they uncover the explosion are connected to a series of serial murder cases from 35 years ago. The case was nicknamed "Chimera." The K-drama has a mysterious storyline as the perpetrator was never caught, and someone in authority is making sure the case never sees the light of day again.