What Dolly Parton Does When She Makes Mistakes
Dolly Parton is no stranger to making mistakes. However, she has her own unique way of handling them. Here's how the country star responds when she has a misstep.
Dolly Parton is perfect to her millions of adoring fans, but she admits that she does make mistakes now and then. She says she's not a perfectionist and there's no way she could work like some perfectionists do. She has a different approach when she makes mistakes. The "Love Is Like a Butterfly" singer revealed what she does when she doesn't get something right.
Dolly Parton says she's not a perfectionist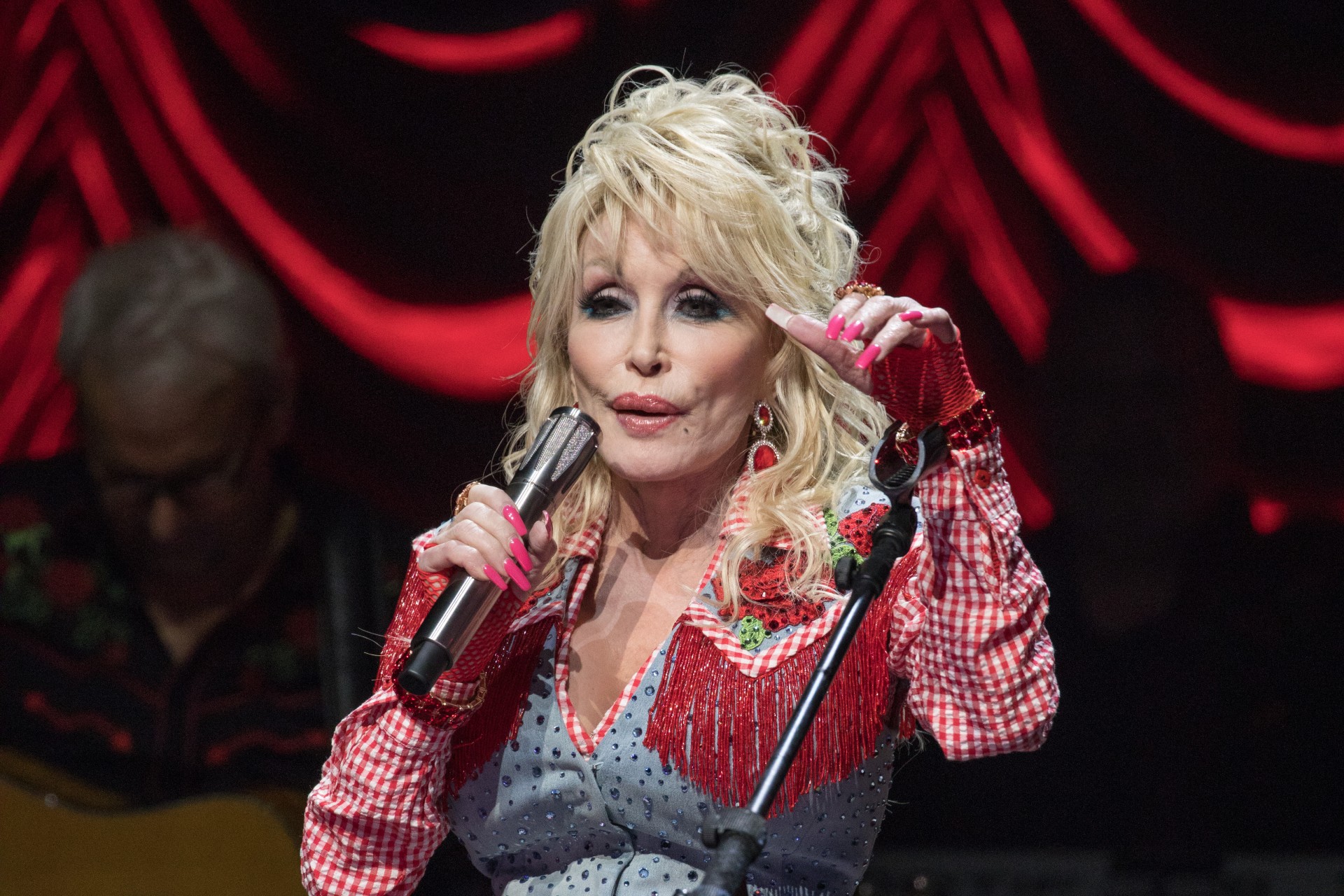 During an interview with TED speaker Adam Grant on Clubhouse, Parton says she's not a perfectionist, but a "professionalist." She explains that she works hard and wants things to turn out well, but she doesn't fret over the outcome. Instead, she focuses on being professional and doing a job to the best of her ability.
"For instance, if I recorded a song and maybe it's not technically correct, or maybe something happened, if it's emotionally right, I leave it like it is," says Parton. "If it's a first take and it had that feeling, that heart, and that emotion, rather than doing it over and over and over to where it doesn't have that same thing."
Parton takes the same approach when she's hosting a TV show. If she makes a mistake, she just brushes it off and keeps going.
"If I mess up, I just make that part of the show," she says. "I don't worry about that later unless I've really done something awful. I am not a perfectionist. Things do not have to be exactly right. I know some people that are perfectionists, and they drive you up the damn wall. I couldn't work like that because I like to enjoy my work; I like to have it be fun. And I like the people around me to have fun doing it."
Parton considers herself to be a professional because she doesn't give up. She does whatever she can to complete a project well. "I'm professional in that I stay with it," says Parton. "I'll work until I fall over to get things done and get them as right as I know how to get them."
What Dolly Parton does when she makes mistakes
Parton says she doesn't like to make mistakes. However, she doesn't punish herself when things go wrong. Instead, she tries to turn the moment into something positive.
"I don't like to make mistakes, but if you've made a mistake, it's best to pick it up," Parton tells Grant. "Turn it into something positive. Sometimes the best part of my show is when I mess up." Parton says these moments allow people to see that she's human.
"You have to deal with it," says Parton. "The same with life; you're right there in the spotlight of life, so you're going to have to deal with it, whatever it may be." Parton says she doesn't dwell on her mistakes. She prefers to learn from them. "I try to be better the next time," she adds.
Dolly Parton stays busy
Parton says she has made some mistakes in life, but she keeps going. She doesn't let that stop her. She stays busy, and she continues to work on projects she's passionate about. Parton tells Grant she juggles a lot of responsibilities. There's never a dull moment. "I've got so many irons in the fire, some of them are burning my own butt," jokes Parton.
RELATED: Dolly Parton Says No One 'Makes' Her Write
Follow Sheiresa Ngo on Twitter.