What Dolly Parton Says When People Ask If She Would Change Anything About Herself
Country music singer Dolly Parton makes waves with her clothes and style just as much as her voice. Here's what she says when people ask her if she would change anything about herself.
Dolly Parton is known for her eye-catching looks almost as much as her music. Here's what the country music singer says when people ask if she would change anything about herself.
Dolly Parton is honest about her cosmetic surgeries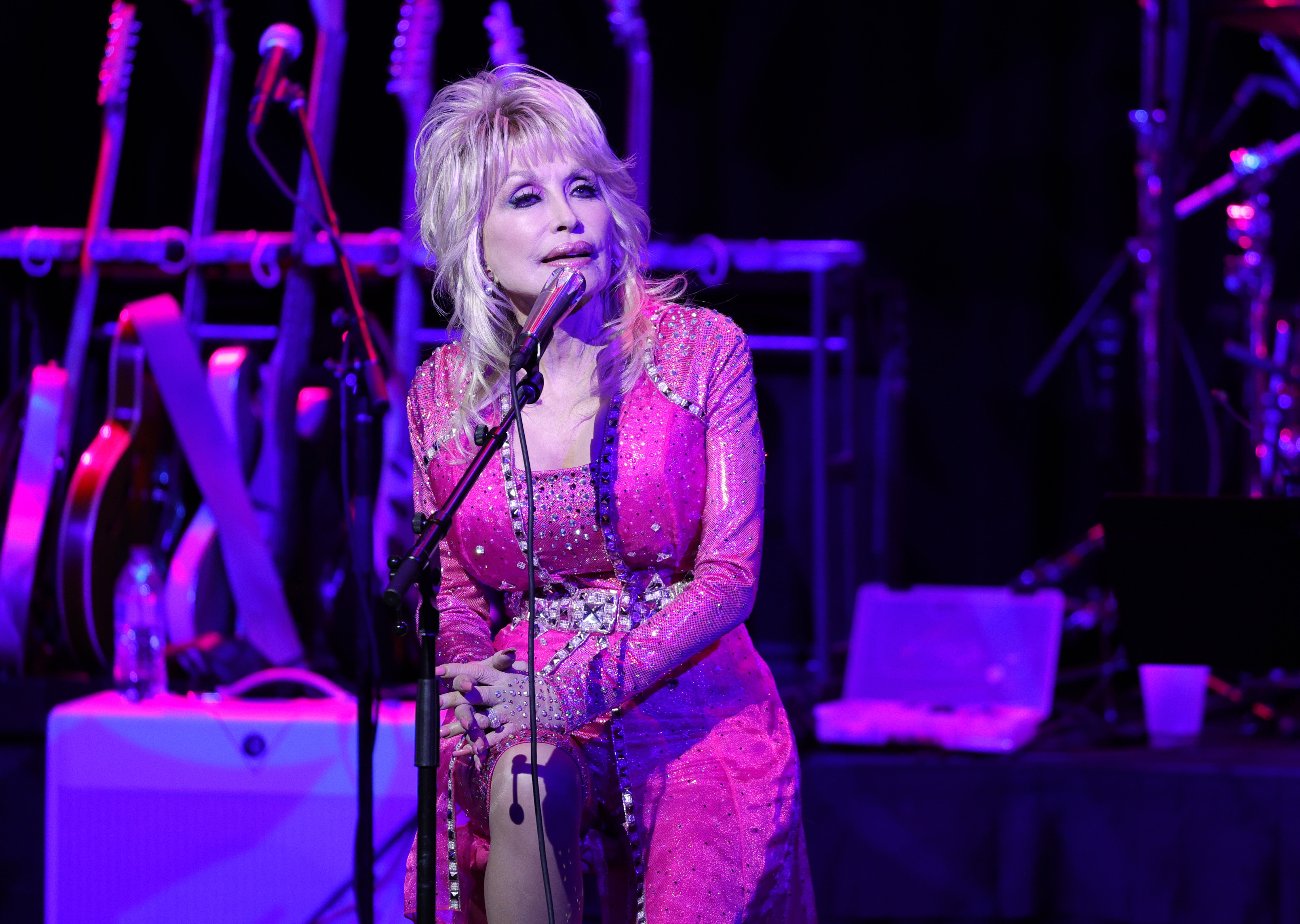 Parton is questioned a lot about her cosmetic surgeries. She said on many occasions that she has nothing to hide and isn't ashamed to talk about having cosmetic procedures.
"It is true that I look artificial, but I believe that I'm totally real," says Parton during an interview with CBS Sunday Morning. "My look is really based on a country girl's idea of glam," she continues.
During an interview with The Guardian, Parton admits she's willing to do whatever it takes to maintain her looks. She says, "If something is bagging, sagging, or dragging, I'll tuck it, suck it, or pluck it."
What Dolly Parton says when people ask if she would change anything about herself
Would Parton change anything about herself? This is a question the country music star says she gets a lot. Parton has a witty remark whenever someone asks her this. In her book Dream More, Parton usually replies, "These shoes I've got on. They're killing me!"
It's safe to assume Parton changed everything about herself that she wanted to. She uses a funny way to say there's not much else she can change at this point. It's clear the singer is tired of answering this question.
Parton has been criticized for her appearance. Her intelligence was also questioned. During a 1977 interview, Barbara Walters used the word "hillbilly" and "your kind of people" to describe the singer. She also said Parton didn't have to dress the way she did. "You don't have to look like this," says Walters. "You're very beautiful; you don't have to wear the blonde wigs, you don't have to wear the extreme clothes, right?"
When Walters made comments about people from the country, Parton said people from her hometown weren't that educated, but they were intelligent. Walters also asked about Parton's wigs and her ample bosom. Parton said she didn't always look exactly like the way she did during the interview, but that she has "always been well blessed."
Dolly Parton never thought she was naturally pretty
"I wasn't naturally pretty, so I make the most of anything I've got," she tells CBS Sunday Morning. "I'm not a natural beauty, but I can enhance it. I try to make the most of everything."
Dr. John Grossman has performed many of Parton's plastic surgeries, reports People magazine. According to the publication, Parton had work done on her eyes, lips, and breasts. Parton once joked that Grossman does all her "fender work." Grossman spoke about some of the procedures Parton had over the years.
"She has a generous bosom, which I augmented some years ago," Grossman tells People. "She's had her face rejuvenated on a number of occasions, [but] not a full face-lift," he added during the 2003 interview.
According to Grossman, Parton is "genetically gifted." He says she already has nice skin, so he had a good canvas to work with. "Her skin is beautiful. In the South, getting a tan was a sign that you had to work in the fields, so she never went in the sun. She's pretty, but even pretty people age."
Follow Sheiresa Ngo on Twitter.