What Dolly Parton Thinks of Billy Ray Cyrus' Fiancée Firerose
Dolly Parton and Billy Ray Cyrus have been friends for years, and Parton is the godmother of Cyrus' daughter Miley Cyrus. In a recent interview with Us Weekly, Parton revealed what she thinks of Cyrus' fiancée, Firerose.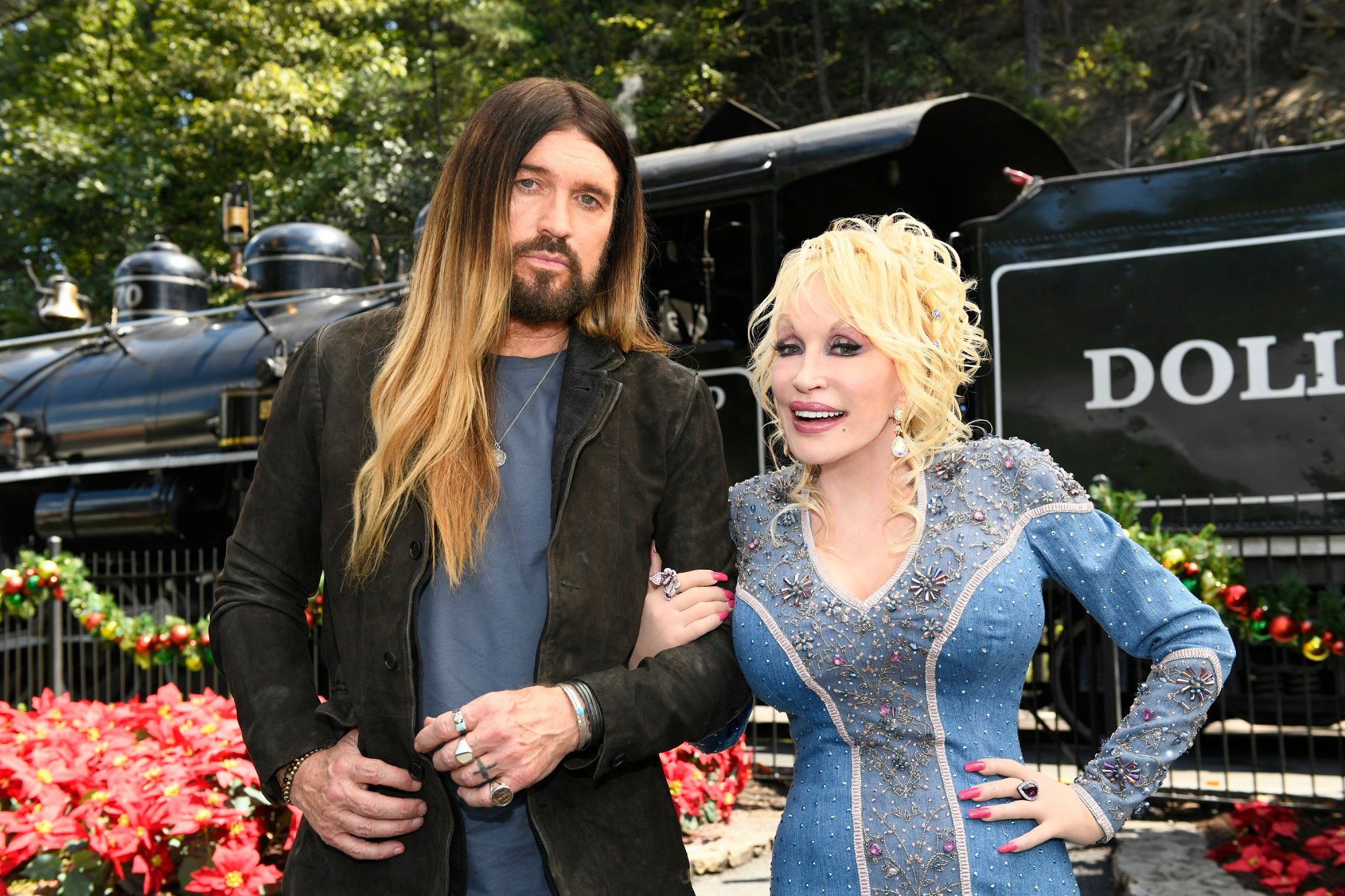 Dolly Parton thinks Billy Ray Cyrus' fiancée is 'sweet'
On Jan. 18, Us Weekly published a new interview with Parton. In the interview, Parton was asked about what she thinks of Cyrus being engaged to the singer Firerose.
"Well, we talk. He did my Christmas special, the Mountain Magic Christmas," Parton told Us Weekly. "We got a chance to talk a lot and I got to meet his girlfriend."
She added, "She seemed like a sweet girl."
Even though Parton did not meet Cyrus' fiancée until months after their engagement in 2022, Parton assured the publication she is still close to Cyrus.
"I love Billy Ray like I love Miley [Cyrus]. They're family," Parton said. "He's like a brother to me and she's like a daughter."
On Dec. 31, 2022, Parton co-hosted Miley's New Year's Eve Party with Miley Cyrus on NBC.
What to know about Billy Ray Cyrus' fiancée
Tish Cyrus filed for divorce from Billy Ray Cyrus in 2022. The two had been married since 1993. After his divorce, Cyrus started a public relationship with Firerose.
A statement about the couple was shared with People Magazine, saying, "They've been dating for a little while. They grew close while working on music together. It is what it is. He and Tish were over before he started dating her."
Firerose and Cyrus first collaborated on music together in 2021. While his divorce did not become public until 2022, Billy Ray Cyrus and Tish Cyrus were reportedly separated before the divorce was filed.
Cyrus and Firerose became engaged in August 2022. Firerose is an Australian singer-songwriter.
Most fans are not happy about the new couple
After Cyrus and Firerose announced their engagement, music and pop culture fans reacted to the news on social media. Because of the couple's large age difference and perceived power dynamics in the relationship, most social media users showed disapproval of the pairing.
One fan wrote on Reddit, "… she seems to have known Billy Ray Cyrus for quite a while – describing him as ' longtime pal and mentor Billy Ray Cyrus… Now THAT might be a red flag. Because how longtime is longtime? And in what way is he her mentor? Is he taking an active, controlling, role in her career?"
"no. the age is still weird. shes old enough to make decisions and we can still acknowledge its not a coincidence men consistently date women half their age…," another fan wrote on Reddit.
While other social media users stayed neutral about the relationship, those opinions were few and far between.
"Can you explain the issue between two consenting adults having a consensual relationship?" One Reddit user wrote. "The world is not that black and white. Ever. People are allowed to be weird."