What Dolly Parton's Husband Carl Dean Told Her After Attending His First Show Business Event
Music icon Dolly Parton attends all of her high-profile events and performances without her husband, Carl Dean, for this reason.
Dolly Parton and Carl Dean will celebrate 55 years of marriage in May 2021. Known for shunning the spotlight, Dean is rarely seen with his famous wife at events or in the headlines. Earlier in Parton's career, Dean accompanied her to an important industry event and afterwards made it clear it would be his last.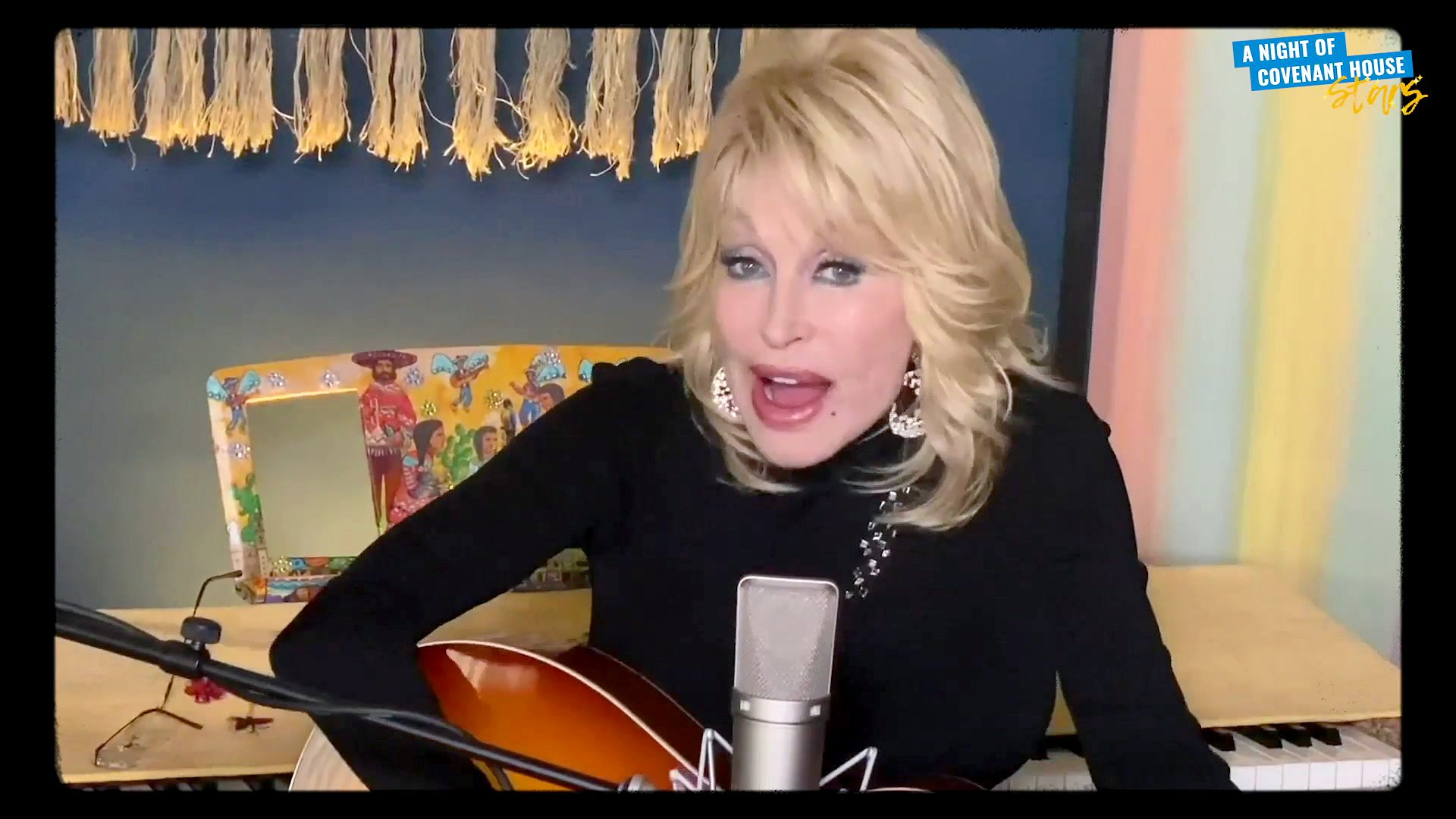 Dolly Parton and Carl Dean attended the BMI Awards dinner for her song with Bill Owens
Parton recalled being honored with her first songwriting award in 1966 for "Put It Off Until Tomorrow", which she co-wrote with her uncle, Bill Owens. Just 20 years old and a newlywed at the time, Parton brought Dean with her to the BMI dinner.
"This was my first big record," the music icon told The Boot in 2011. "It went to No. 1 for Bill, and it was BMI's Song of the Year. So Carl and I got dressed up, he was in a tux, and we drove to the dinner. We got out and walked up the red carpet and went inside and sat through dinner and the awards, and I went up and got my award."
The awards dinner was Dean's first experience in the limelight, and immediately decided he had had his fill.
"After the dinner, we walked back out, and they brought us our car," Parton explained. "I don't even remember what we were driving then – and we got in it and headed for home. Carl turned to me and said, 'Dolly, I want you to have everything you want, and I'm happy for you, but don't you ever ask me to go to another one of them dang things again!'"
Carl Dean is 'completely different' from Dolly Parton
While Dean may avoid being center stage alongside his wife, Parton raved of his support for her wildly successful career.
"I married a really good man, a guy that's completely different from me," the Jolene singer told Parade in 2015. "He's not in show business. He's not resentful of any of that. He loves to hear about the things I do. I love to hear about the things he does."
Married for over half a century, Parton and Dean share a solid bond that has endured for decades.
"We enjoy each other's company," the Grammy winner said. "We get along good. He's got a great sense of humor. We've just been best buddies and best friends and, evidently, it's working!"
Dolly Parton commends Carl Dean's lack of jealousy
Parton is still considered one of today's most popular stars, garnering constant media attention and swarms of devoted fans. With all the adoration and often working with high-profile personalities, the 9 to 5 star expressed her gratitude for her husband's confidence.
"He understands me, he gets me," Parton said of Dean. "He's very secure within himself. He's never been jealous. It's a great compliment to me. This is his statement: 'Well, hell, I know it's not easy out there. I'd feel less about any man that didn't fall in love with you.'"
Dean's healthy perspective frees Parton to continue her career as a top celebrity, without having to worry about her husband's ego.
"That's his attitude," she explained. "Because of that, I realize I'd never find that again in anybody. He loves me and I love him."