What Donald Trump Thinks of Meghan Markle and Prince Harry's Interview With Oprah Winfrey
It seems like everyone has an opinion on the bombshell interview Prince Harry and Meghan, Duchess of Sussex, gave to Oprah Winfrey, including former President Donald Trump. During the interview, the couple spoke about life in the royal family and the challenges they faced that led to their famous exit. Reacting to Meghan Markle and Prince Harry's interview, Donald Trump reportedly singled out the former actor, whom he allegedly called "no good."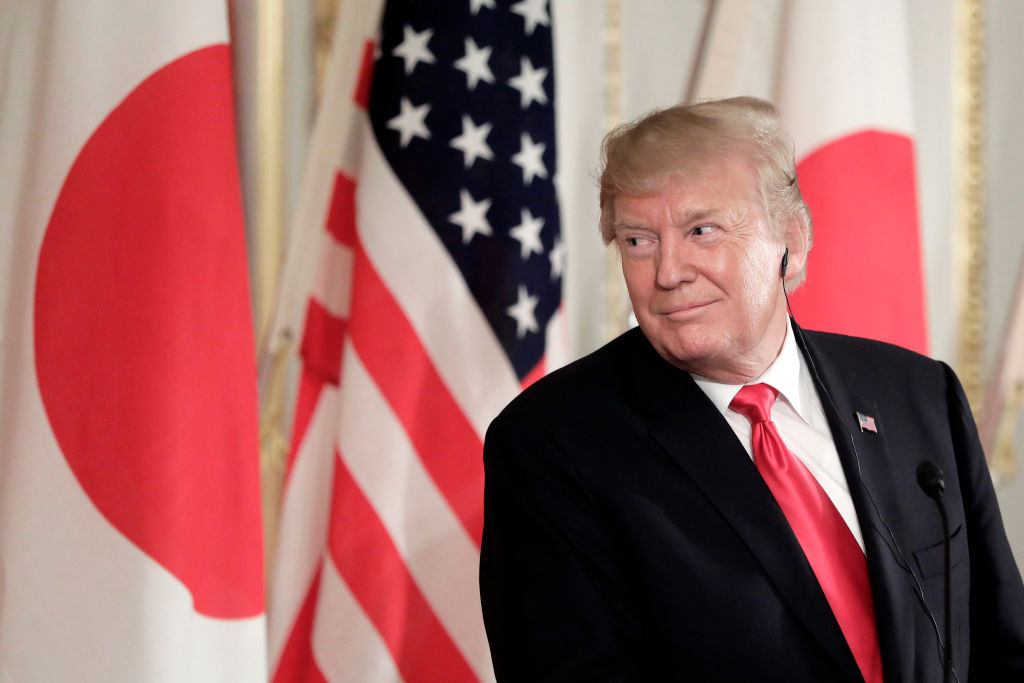 Meghan Markle and Prince Harry's interview covered a lot of ground
In the sit-down, which aired on CBS on March 7, Meghan spoke about how lonely and isolating life became after she joined the royal family. Those feelings coupled with an onslaught of false press reports that the Palace wouldn't correct made her feel suicidal, but she wasn't allowed to get help.
"I went to the institution and I said that I needed to go somewhere to get help … And I was told that I couldn't, that it wouldn't be good for the institution," she said (via The Guardian). "I remember this conversation like it was yesterday, because they said: my heart goes out to you because I see how bad it is, but there's nothing we can do to protect you because you're not a paid employee of the institution."
From there, Prince Harry, who has admitted to his own mental health struggles, said they started to realize that leaving was the best option for their family, which includes 1-year-old son Archie Harrison Mountbatten-Windsor. The couple, who are now expecting a daughter, stepped back in March 2020 and moved to the United States the same month. They now reside in a lavish mansion in Santa Barbara, California.
Donald Trump's reaction to the interview was critical
As of writing, Trump himself has not directly commented on the interview. However, his ex-advisor Jason Miller says the former president told him his thoughts and gave him the OK to share them.
Appearing on Steve Bannon's War Room podcast in an interview that aired on March 10, Miller said Trump told him, "She's no good… I said it and now everybody is seeing it."
He also claimed Trump said he sided with Piers Morgan, who lost his job on Good Morning Britain after questioning the validity of Meghan's story. "Piers Morgan is the best, he's the greatest, and they went and tried to cancel him simply because he criticized Meghan Markle," Trump allegedly said.
In the past, Trump has had a tense relationship with Meghan, starting during the 2016 election cycle when she called him "misogynistic" and "divisive." Trump said she was "nasty" for those comments and criticized her again when she and Prince Harry signaled support for Joe Biden in the 2020 presidential election. "And I would say this — and she probably has heard that — but I wish a lot of luck to Harry, because he's gonna need it," he said, according to Deadline.
How to get help: In the U.S., call the National Suicide Prevention Lifeline at 1-800-273-8255. Or text HOME to 741-741 to connect with a trained crisis counselor at the free Crisis Text Line.