What Fans of 'The Bachelor' Think of Emmanuel Acho as a Host
Matt James' season finale of The Bachelor aired on March 15. Typically, Chris Harrison hosts the "After the Final Rose" special, but after a recent controversy, Harrison was replaced by Emmanuel Acho, a former NFL player and host of the YouTube series Uncomfortable Conversations with a Black Man.
During "After the Final Rose," Acho interviewed James, Michelle Young, Rachael Kirkconnell, and Katie Thurston. After The Bachelor finale aired, fans shared their thoughts on how Acho did as a host compared to Harrison.
[Spoiler alert: The following article contains spoilers for the Season 25 finale of The Bachelor.]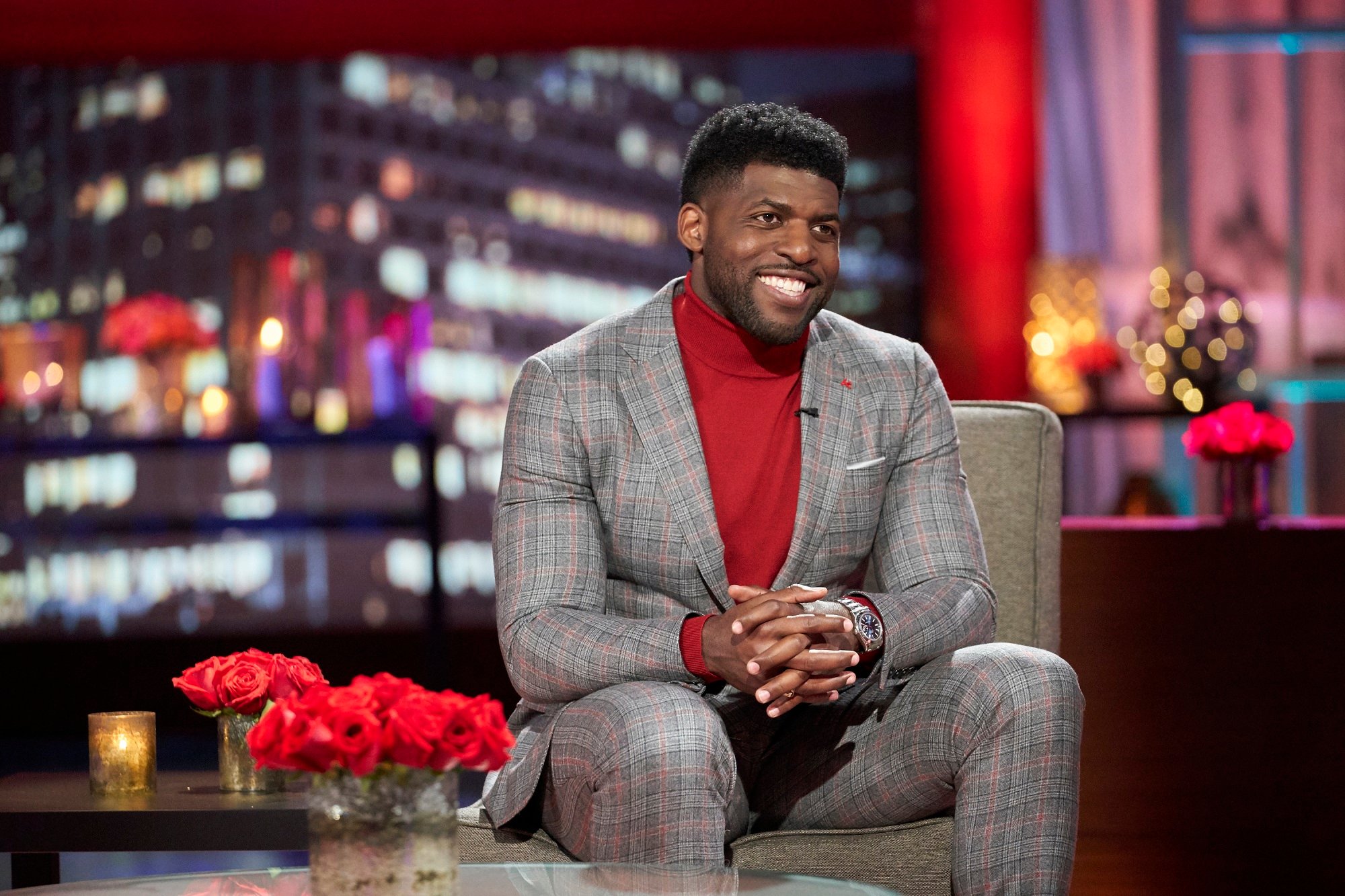 Emmanuel Acho hosted 'After the Final Rose'
James' season of The Bachelor was unfortunately overshadowed by racism controversies that surrounded Harrison and Kirkconnell. After Harrison announced that he planned to take a hiatus from the franchise, Acho was selected as a replacement.
As a new host brought in at the end of the season, Acho had the difficult job of balancing the show's romantic aspect while asking challenging questions about race and racism.
Acho asked James in-depth questions about what it meant to be the first Black man to lead The Bachelor, and pressed Kirkconnell about her decision to attend an Old South antebellum party in 2018.
James shared that after Kirkconnell's controversy came to light, the two broke up. When Acho asked James about where he stood now, James shared that his feelings for Kirkconnell did not "go away overnight." However, James did not want to spend his energy educating Kirkconnell.
What 'The Bachelor' fans thought of Emmanuel Acho
As "After the Final Rose" aired on ABC, fans of The Bachelor shared their opinions about Acho as a host.
"… I like the questions he is asking even when they may be uncomfortable. He seems very direct and intentional with the way he talks and phrases things so it's been a very interesting conversation to watch," a fan wrote on Reddit.
Some fans of the franchise even shared that they found Acho to be a better host than Harrison, particularly when it came to questioning the contestants.
"He seems more invested in the actual words Matt and Rachel are saying as opposed to CH who just always is like 'okay this is my concerned face', 'okay this is my surprise face.' CH always just seems like he's ready to get to the next question and EA is following conversation naturally," wrote a Reddit user.
One Reddit user wrote, "This is amazing hosting work. Asking direct, intense questions but doing so with grace and respect. I feel like these are some of the most poignant conversations we've ever seen on bachelor nation. Chris Harrison who?"
Still, other fans did not think Acho should be the permanent host of "After the Final Rose" specials in The Bachelor franchise.
"Ppl will crucify me for this, but his performance and lack of experience shows me he's not ready…," a fan wrote on Reddit.
Chris Harrison is taking a hiatus from 'The Bachelor' franchise
After defending Kirkconnell's decision to attend the antebellum party, Harrison issued multiple apologies and announced that he will temporarily take a step back from The Bachelor franchise.
While on Good Morning America, Harrison told Michael Strahan that he plans to eventually return.
"I plan to be back and I want to be back. And I think this franchise can be an important beacon of change," he said.
Harrison will not return for the next season of The Bachelorette, and instead, former Bachelorettes Tayshia Adams and Kaitlyn Bristowe will co-host the show.