What Fans Think of Halsey's 'You should be sad'
On Jan. 10, Halsey released another single from her upcoming album, Manic. "You should be sad" is a country breakup anthem, showing what a versatile artist Halsey is. On social media, fans praised the song for its message and Halsey's all-round talent.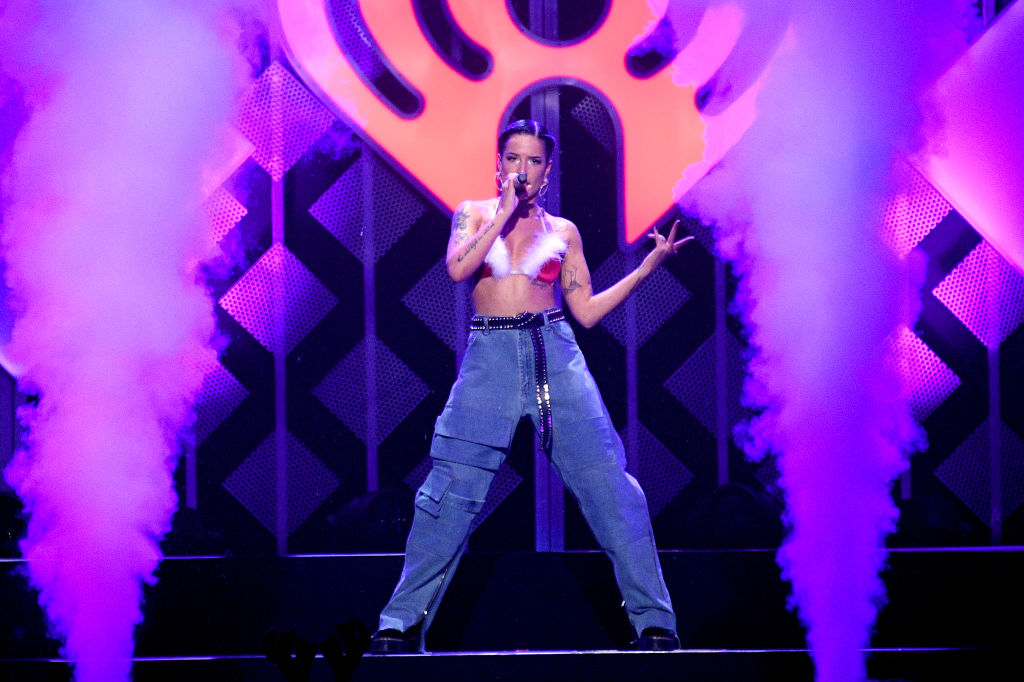 'You should be sad' is a country song
So far, none of the songs on Halsey's album Manic sound the same. Halsey is often classified as an alternative artist, but "You should be sad" shows the singer cannot be confined to just one genre. The song is unmistakably country, and one fan on Twitter asked Halsey what inspired her to write a country track.
"The most petty and heartbreaking songs all come from country. I wrote YSBS on my living room floor on my guitar. Lots of time in Nashville too," Halsey responded.
After releasing "You should be sad," some listeners made the assumption Manic will be a country album. Fans of Halsey were quick to correct those assumptions.
"why are some people acting like this whole album is going to be country when every song so far hasn't sounded anything alike she has said that no song on this album is the same," a fan tweeted.
Halsey replied to the fan, tweeting, "every song has its own identity! I've always said 'the album changes its mind as often as I do.'"
Halsey released a music video for 'You should be sad'
In addition to releasing the single, Halsey released a music video for "You should be sad." The music video incorporated looks from other artists Halsey looks up to including Christina Aguilera, Lady Gaga, Carrie Underwood, and Shania Twain.
The singer confirmed the purposeful similarities to Twain, Underwood, Aguilera, and Lady Gaga on Twitter. She also explained what inspired her to write the song.
"Xtina, Gaga, Carrie, and of course Shania, this was one loaded with nods to bada** idols of mine. Had the vision to do a 'before he cheats' but instead about after he does haha," Halsey tweeted.
Fans love Halsey's 'You should be sad'
Halsey's album Manic comes out on Jan. 17, 2020. While that is less than a week away, it seems "You should be sad" has made fans even more excited for the album.
On Twitter, fans praised how the singer is able to write and perform so many different genres of music. Fans also shared how much they loved the message in "You should be sad."
"I hated everything country and then @halsey released You should be sad and all I can say is yeehaw, boys," a Twitter user wrote.
"halsey has proven she's able to make amazing music regardless of the style, genre, or meaning of the song. she's a talented and versatile artist. you should be sad is just further proof of how she's able to make music of different styles! so proud, also the mv #YouShouldBeSad," a fan tweeted.
"halsey literally took a cheating toxic relationship and said YOU should be sad because you lost ME and I'll be here living my best life while you try to drown your sorrow in money, girls and cars because I gave you a chance and you blew it BYE," one fan tweeted.