What Food Network Star Andrew Zimmern Eats in a Day Isn't That Bizarre
Andrew Zimmern, celebrity chef, author, and television personality knows his food. He has traveled all over the globe on his shows for the Travel Channel. Throughout his time, he has sampled almost every cuisine you could think of. It is no wonder why he is considered one of the world's leading culinary experts.
In his series Bizarre Foods with Andrew Zimmern, he eats things most people would run away from. However, this is not what he typically consumes. In fact, what Zimmern eats in a day really isn't all that bizarre.
Andrew Zimmern likes dinner for breakfast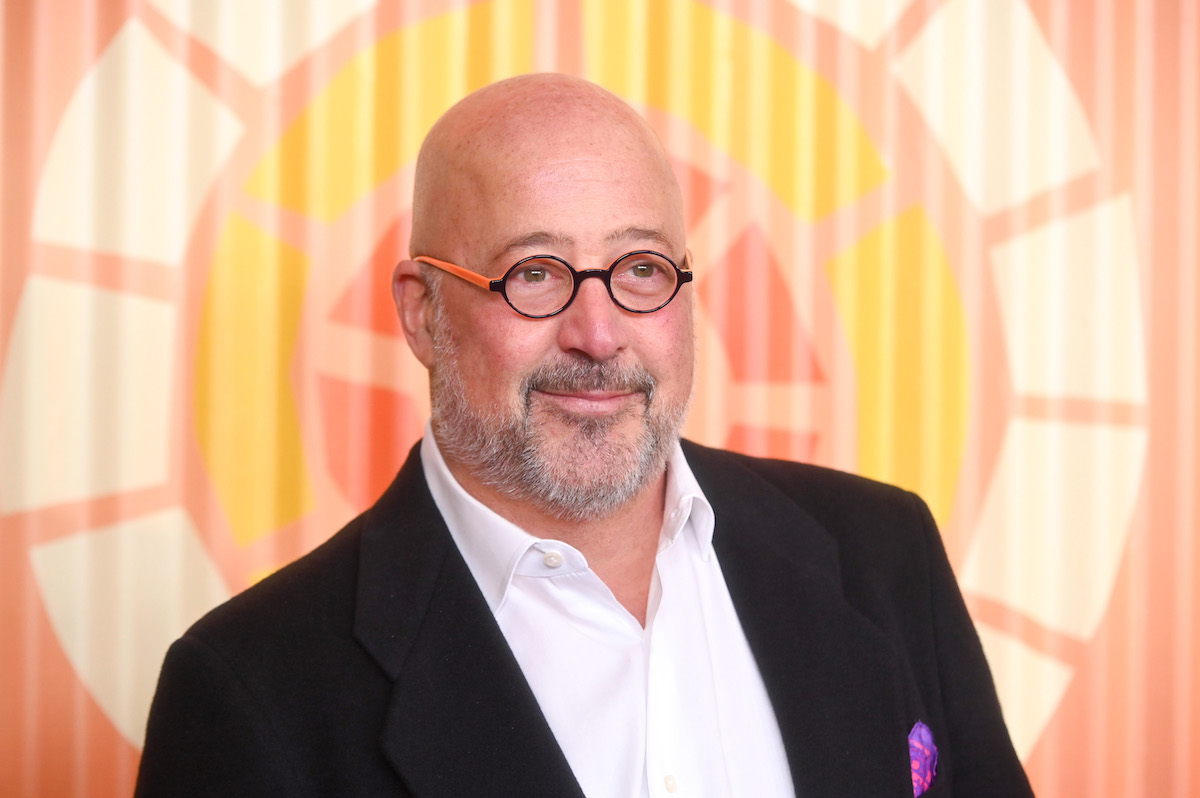 After having his morning cup of coffee or two, Zimmern needs around an hour before eating. When the time is right, he most often rummages through leftovers. He will usually find something good from dinner the night before and have that.
For example, he enjoys having some left-over slices of brisket. He will take some gravy and throw it all on top of a piece of sourdough toast.
Zimmern is also not a big fan of sweets for breakfast. Pancakes and French toast aren't his things. Instead, he really tends to prefer how they consume breakfast in parts of Asia. This includes things like soups, sautéed greens, and small portions of protein.
"I lean much more toward the Asian models of breakfast," he told Harper's BAZAAR. "Which are savory foods that are a lot better for you in the morning."
Lunch is always a sandwich or some local takeout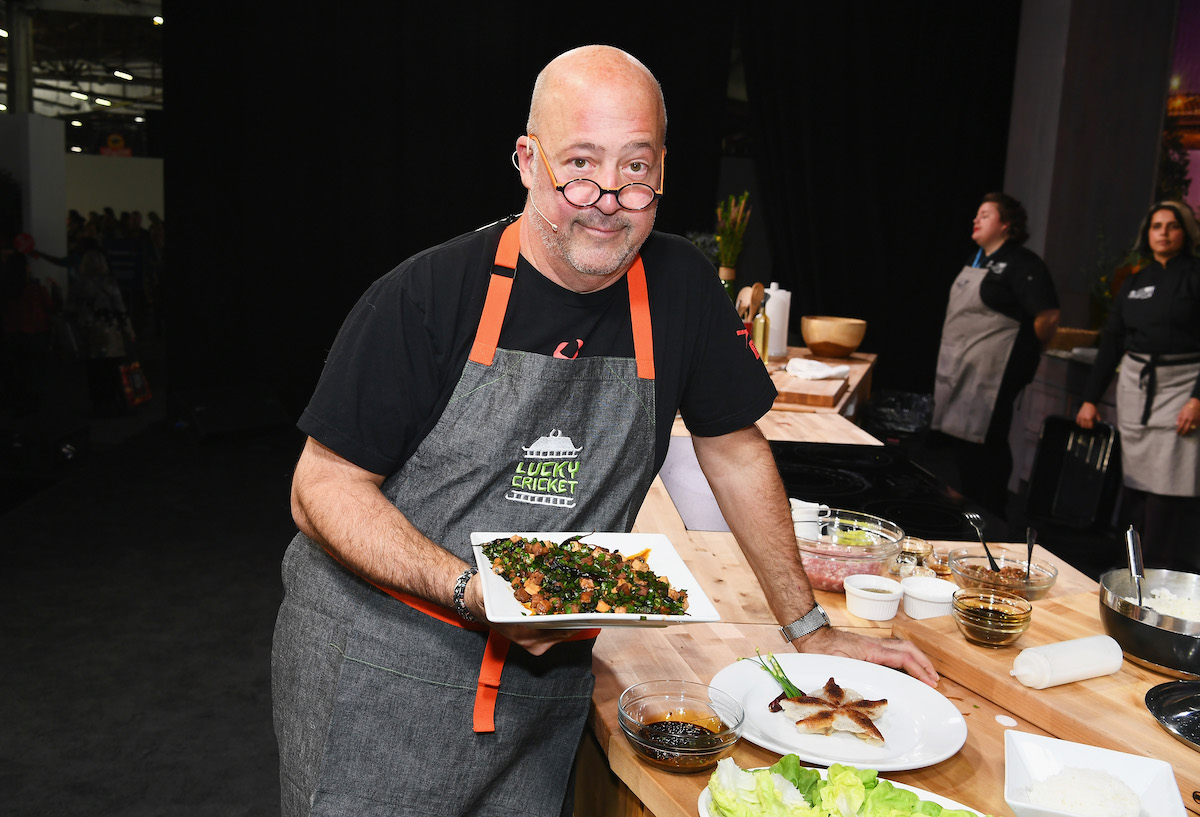 When 12:30 or 1 p.m. rolls around, Zimmern starts thinking about lunch. He loves to have sandwiches from pretty much anywhere. His favorites are Italian grinders and fried chicken. This includes hot dogs and hamburgers, because yes, they are both sandwiches.
When Zimmern is not munching away at a sandwich, he will grab something from a local restaurant. Anything from Mexican to Vietnamese is fine by him. He is huge on supporting local businesses throughout his home in Minnesota.
Considering he works in a hospitality company, there is often food lying around. This could be from a recipe being tested or things his culinary director is whipping up.
Dinner is when he eats the healthiest meal in a day
After eating not so great throughout the day, Zimmern likes to be pretty healthy. He will almost always make sure that his dinner is something nutritious.
"I love the way the countries of the eastern Mediterranean eat, where there's a roasted, or a grilled, or a braised piece of meat that sits in the middle of the table," he said to Harper's BAZAAR. "Then there are dozens of little plates of things all around it."
Zimmern loves to grill a nice, big piece of fish for an entrée. To accompany that, he will make a salad and some sides like roasted vegetables.
Snacking is Andrew Zimmern's guilty pleasure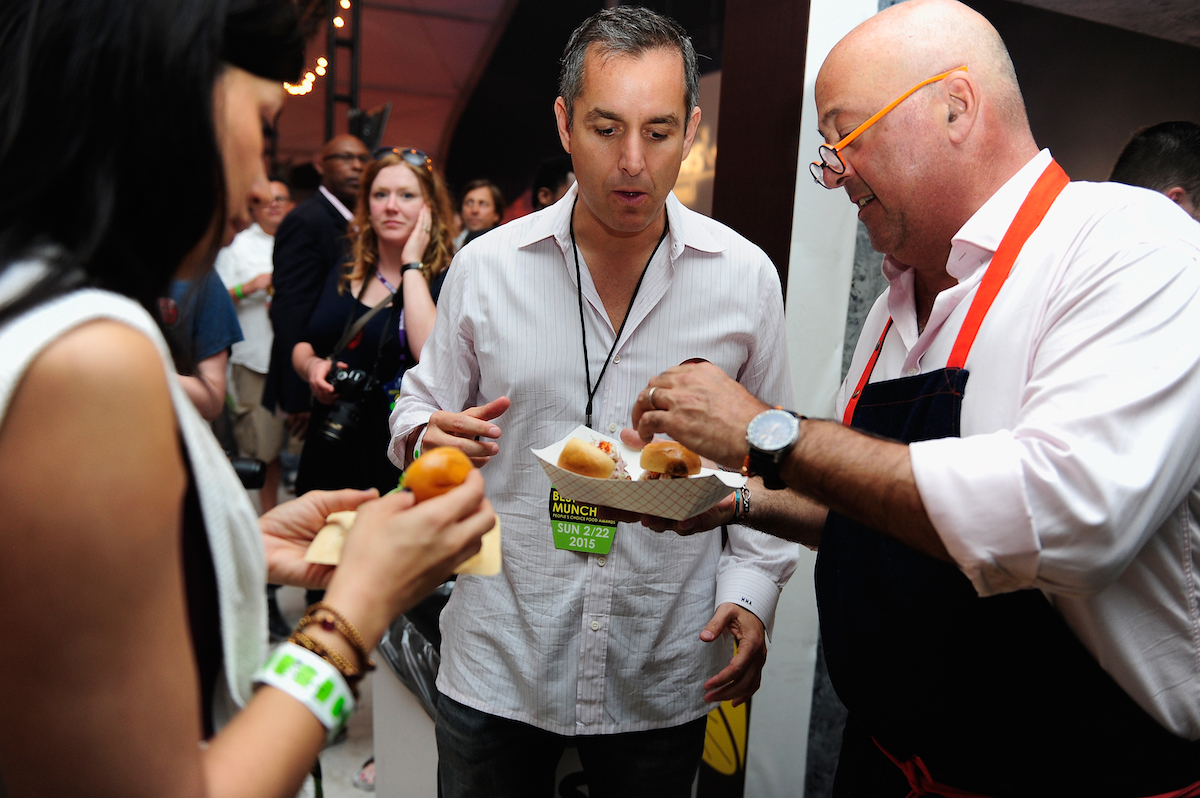 Besides the main three meals of his day, Zimmern loves to snack. In between almost every meal, he will eat something small. You name it, and he will snack on it. He loves scrambled eggs, all kinds of potato chips, and cheese.
"Snack time is a big deal for me," he said. "People have said that it sounds like I eat 6 or 7 meals a day. I just kind of think of myself more like a barnyard animal that has access to food all the time."
Related: Andrew Zimmern Loves Fermented Walrus Anus But Not These 10 Things