What Does Frances Bean Cobain Do For a Living?
When celebrity Hole singer, Courtney Love, and Nirvana songwriter, Kurt Cobain, married each other in Hawaii on February 24, 1991, they already had a baby on the way. By the time that baby was two years old, she was nearly as famous as her dysfunctional parents, and her dad had died.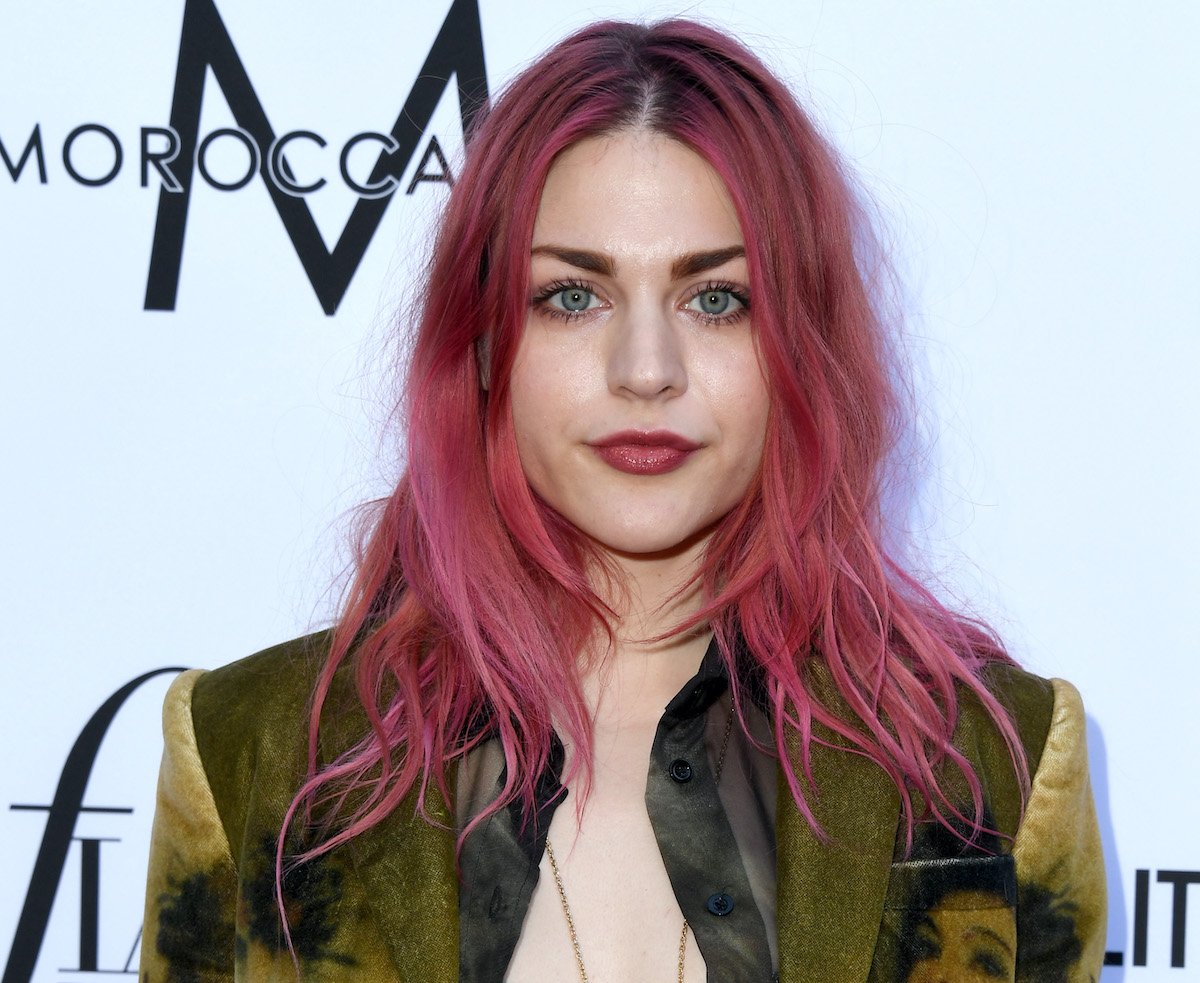 What does the now 29-year-old Frances Bean Cobain do for a living? Here's what we know:
Frances Bean Cobain today
Today, Frances is older than her dad ever got and receives an estimated $95,000 per month from his estate. The self-described trust fund baby probably wouldn't ever have to work a day in her life, but she does. According to Celebrity Net Worth, the youngest Cobain is worth an estimated $200 million.
Not content to live in the shadow of her parents, Frances dabbles in modeling, music, and the visual arts. Among her modeling credits are photoshoots for Elle and Harper's Bazaar magazines, explains Model Fact.
Frances is also a social media influencer with more than 1.3 million followers on Instagram, where she shares her philosophy on life as well as numerous images of herself and her artwork.
She's a musician, too. Refinery 29 described Frances as a promising artist who definitely inherited musical chops from her parents. In 2019, the young Cobain released an original song, "Angel" to commemorate the dad she never really knew. According to Yahoo, the young Cobain said:
"I'm working really hard to make—to come to fruition—what I envision for myself as an artist, and music is totally included in that. But I don't want to limit myself to just music. It's visual, and it's musical, and it's audio, and it's soulful. I'm working towards making all of that my daily life."
Famous from birth
Born to a talented, albeit controversial, couple, the only child of Love and Cobain made her earthly debut in Los Angeles on August 18, 1992. Weeks before Love gave birth to Frances, she sat for an interview with Vanity Fair, during which she reportedly chain-smoked cigarettes and admitted to doing drugs while pregnant.
Authorities were so alarmed with the interview, the Los Angeles County Department of Children Services paid the new parents a visit in the maternity ward two days after Frances Bean Cobain was born.
Love and Cobain lawyer-ed up, and after an extensive legal battle, Frances was returned to their custody, explains Biography. Before her father died on April 5, 1994, Frances had been more or less raised by a succession of nannies. To call the youngster's upbringing "tumultuous" is an understatement.
Growing up Cobain
When Frances was 11 years old, Love was arrested for attempting to break into a former beau's home. Shortly after that fiasco, Love overdosed on painkillers in front of her only child, according to CBS News. Frances was remanded into the care of her paternal grandmother who acted as her guardian while her mother attended rehab.
Love's then-attorney, Keith Fink, said that Frances preferred to live with her grandparents, while Cobain's uncle, Charles Fradenburg, explained that Love was an unfit parent and that his family had been hoping to get custody of Frances for quite some time. It took two years for Love to regain custody of her daughter, according to People.
Frances attended high school in Los Angeles where she was a classmate of Bruce Willis and Demi Moore's daughter, Tallulah. The daughter of grunge stars excelled in photography and journalism classes and appeared in several musical productions, including Hair and Grease.
When Frances was 17 years old, she filed for a restraining order against her mom, reports The Sun, who went on to note that Love and Frances mended fences in 2015 and have gotten along relatively well ever since.
When she was 17, Frances married musician Isaiah Silva whom she described at the time as "stable and normal" and that she was grasping for a sense of stability she did not find at home. The pair divorced in 2018. She does not appear to be dating anyone currently.
RELATED: Frances Bean Cobain Had to Shut Down Rumors About Dave Grohl Making a Pass at Her