What George Harrison Thought Was So Incredible About Led Zeppelin
By 1973, there was no bigger band than Led Zeppelin. For those who still had any doubt, the group shattered the concert attendance record The Beatles had set at Shea Stadium the previous decade. Nearly 57,000 fans heard Zeppelin play in Tampa on May 5 of '73.
Later in the month, Jimmy Page and company headed west to keep the momentum going. And when they played Los Angeles on the 31st, they were celebrating the 25th birthday of John Bonham in addition to claiming the throne of rock 'n' roll.
None other than former Beatle George Harrison was in attendance that night, and Led Zeppelin got his attention for several reasons. Before Bonham threw Harrison into a pool (fully clothed), the band's three-hour show had blown his mind.
Harrison was blown away by 1 of Zeppelin's marathon performances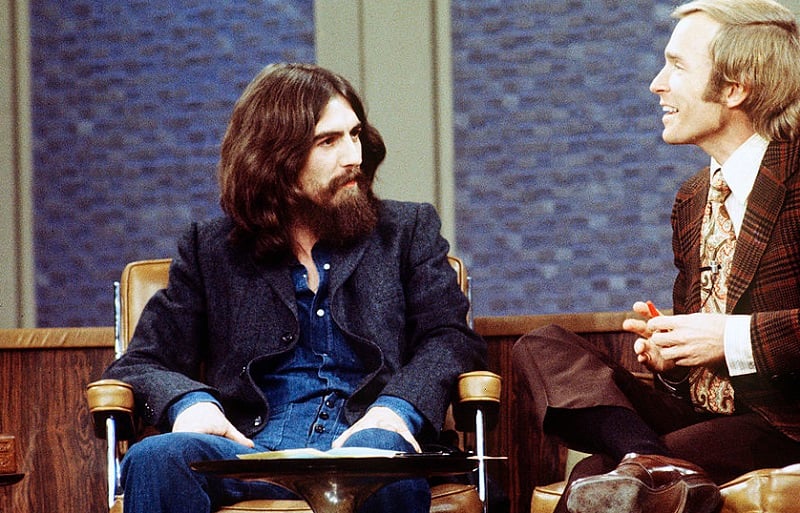 While in L.A., Led Zeppelin went on the sort of rampage that would make Keith Moon proud. According to a news report from the time, the group was in "rare destructive form" during their stay in the City of Angels.
It began with someone tossing a table out of a window of the Continental Hyatt House, where the band and its entourage were staying. Later, during Bonzo's birthday party, Zep's drummer tossed both Harrison and his wife Pattie into the nearest swimming pool.
But Harrison had been thoroughly impressed with what he saw of Led Zeppelin on stage — namely, the mind-boggling three-hour set they played. "F–k me!" George said backstage. "With the Beatles we were on for 25 minutes and could get off in 15."
At that point, it had been seven years since The Beatles had stopped touring. Harrison couldn't imagine putting on the sort of bruising spectacle Zeppelin did for such an extended time. But he had a critique for Zeppelin as well.
Page responded to George's critique with 'The Rain Song'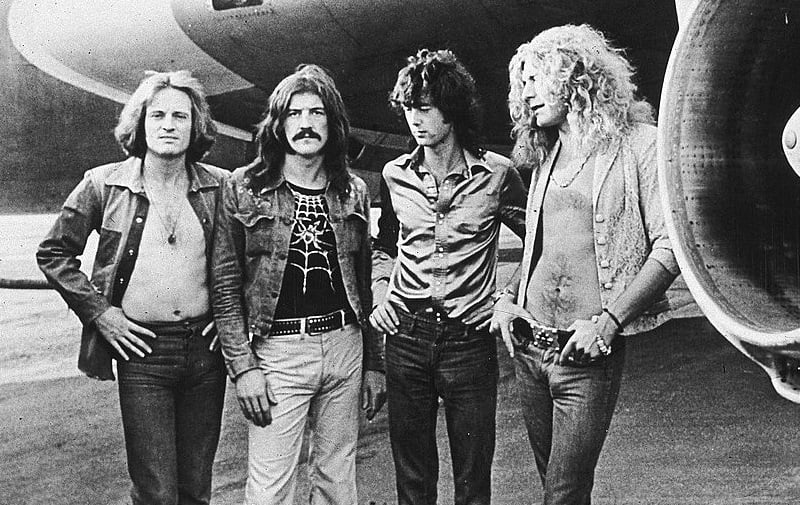 While George admired the show Zeppelin put on, he had some criticism for the band as well. According to author Brad Tolinski (via Rolling Stone), Harrison told Bonham Zep's problem was "you guys never do ballads."
Considering the band played "Black Dog," "Rock and Roll," "Heartbreaker," and "Communication Breakdown" that set, you can see how Harrison got that idea. But it inspired Page to write a ballad that would make Harrison take it back.
That track was "The Rain Song," which stands as one of Page's finest works as a songwriter. And Page didn't forget to include a message for the former Beatle in the song. "You'll notice I even quote 'Something' in the song's first two chords," he said.
As regime changes go, Harrison couldn't have been that disappointed with the way things turned out with Zeppelin. Sure, he and Pattie got tossed into a pool that night. But they saw one hell of a set in L.A. that night. And Harrison brought out the best in rock's new rulers.
Also see: Who The Beatles Were Trying to Outdo When They Recorded 'Helter Skelter'