What 'Grey's Anatomy' Creator Shonda Rhimes Said About Working With Britney Spears
Producing powerhouse Shonda Rhimes became a household names by creating top-rated prime time dramas including Grey's Anatomy, Scandal, and How To Get Away With Murder. Now headed to Netflix after a signing a multimillion-dollar development deal, Rhimes is furthering her Hollywood empire.
Fans of Rhimes may remember that she launched a film in her earlier days that featured famous pop singer Britney Spears.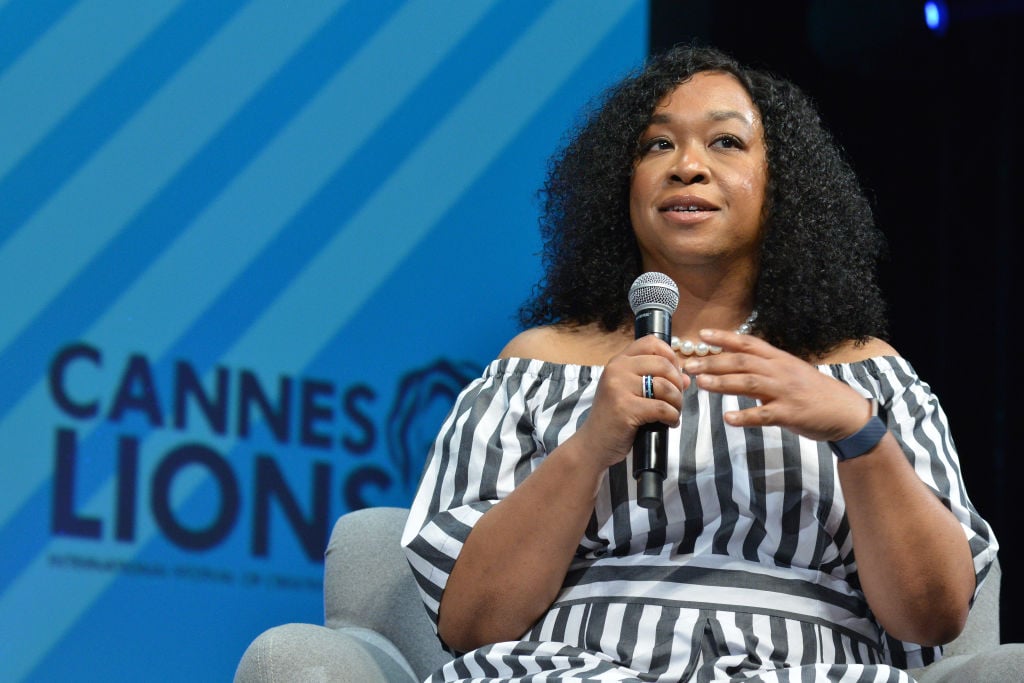 'Grey's Anatomy' creator found inspiration from Oprah Winfrey
The television developer gravitated toward creating stories at an early age, though Rhimes didn't see many women who looked like her in the spotlight.
"I always knew I wanted to be a writer," she told Variety. "I always knew I wanted to be a storyteller, but there was nobody out there who seemed anything like me."
Yet watching Oprah Winfrey on her meteoric rise to media mogul, Rhimes set out to follow in her footsteps.
"I gave a speech once at the Television Academy where I talked about the only woman I saw in television who looked a little bit different, who had a different body type, was Oprah when I was growing up," Rhimes recalled. "And that was the one image of somebody who made me feel like, 'Oh, there's somebody out there. You can be something different.'"
Shonda Rhimes pens a road-tripping flick
Prior to Rhimes' success on the prime time television front, she wrote a script set in the 1930s in an African American town, revising the story of Antigone. The screenplay caught the attention of film producer Ann Carli. "The writing shook me, it was so good," Carli said, according to Vice.
Due to a failed pitch to Miramax, the two had to come up with a plan B. Carli had previously worked at Jive Records, the record label for Spears. After coming up empty with Miramax, the producer had an epiphany of putting Spears in the starring role for a revised film.
Crossroads focused on three childhood besties taking a cross-country road trip to Los Angeles. Covering substantial issues including teen pregnancy and parental neglect, Rhimes' reworked screenplay provided some thought-provoking material along with the chick flick narrative.
RELATED: 'Grey's Anatomy' Creator Shonda Rhimes Just Signed This Legendary Actress for Her Netflix Series
Britney Spears' film debut
With Spears in the lead role, Crossroads hit the big screen in 2002 and also starred Orange is the New Black's Taryn Manning, and Guardians of the Galaxy's Zoe Saldana. Through her writing, Rhimes wanted to showcase Spears outside her persona of a chart-topping singer.
"I was much more interested in the young woman that I met than the image that people had of her. She was a person, and I don't think anyone at the time was looking at her—because it's such a misogynistic society—as a person," Rhimes said of Spears. "The idea that we could portray her as a three-dimensional young woman was interesting to me. To have mean-girled her and turned her into a caricature would have been a mistake."
Aiming to avoid Hollywood stereotypes, Rhimes wanted the movie cast with realistic female leads. "It wasn't that it was important to show people from diverse backgrounds—it just felt like the movie should look normal," the Grey's Anatomy creator explained. "Most movies didn't look normal, they all looked very oddly homogenous in a way that didn't feel realistic to me."
RELATED: How Many Shows Has Shonda Rhimes Created So Far?
Rhimes praised Spears' demeanor on set, noting that the singer seemed to be enjoying time with her peers. "She was very cheerful, very fun," Rhimes said. "I think it was so different from being on the road and doing concerts—being able to stay in one place and be with the same group of people all the time. It was the first time I think she had hung out with people her own age." 
While the film more than recouped its entire budget after its February 2002 release, critics ripped it apart. Crossroads ended up garnering eight Razzies – the award which recognizes cinematic "under-achievement."
Still, the Scandal producer has no regrets, telling Vice, "Would I work with that group of people again? Absolutely!"