What Happened on the Season Premiere of 'Sister Wives?'
Sister Wives returned to TLC on Feb. 14 at 10 p.m. EST – and the Brown family appeared to be more divided than ever amid the COVID-19 crisis and ongoing problems in their polygamous marriage. Here's what went down between Kody Brown and his four wives (Meri, Janelle, Christine, and Robyn Brown) on the Sister Wives season premiere.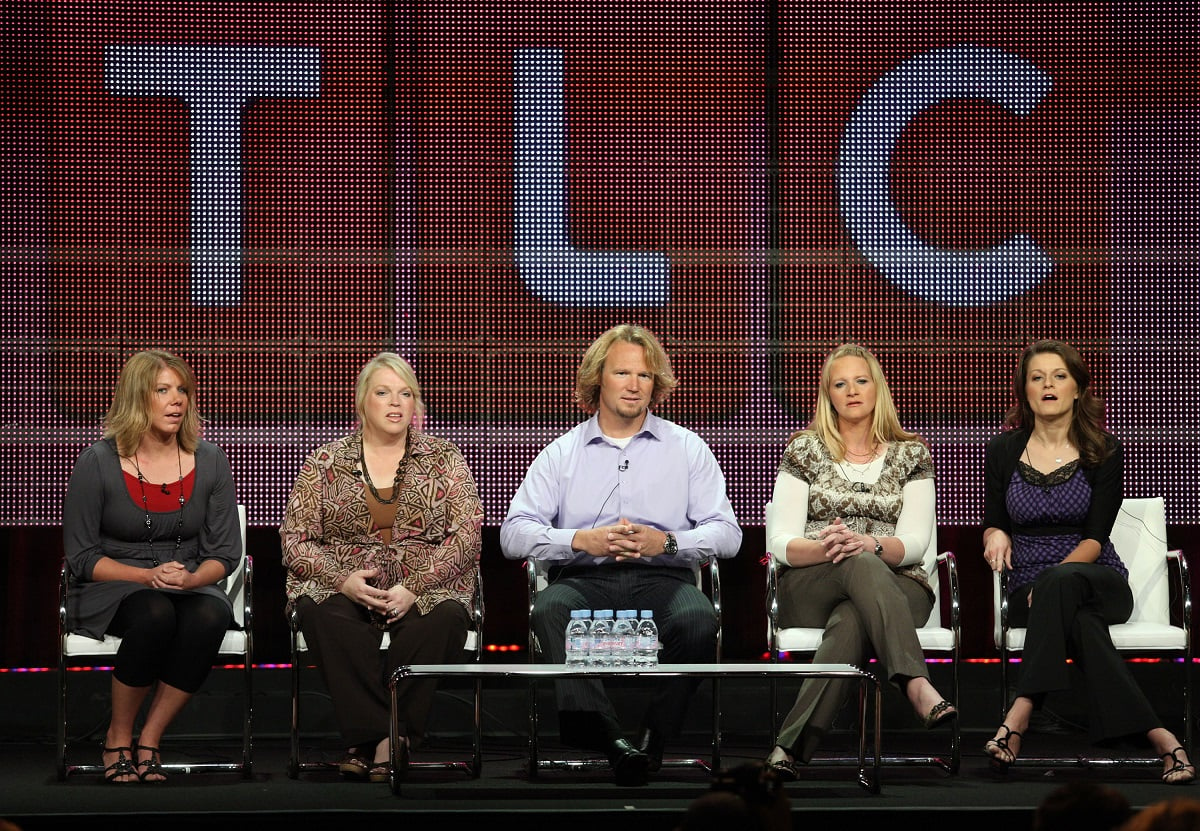 The move to Flagstaff was still a matter of contention in the Brown family
The Brown family has wrestled with the aftermath of various moves – from Utah to Las Vegas and from Vegas to Flagstaff, Arizona – since their very first season on TLC. The new season of Sister Wives looks like it will be no exception.
Kody's fourth wife, Robyn, still wasn't sold on the idea of owning a home in Flagstaff. With the Browns scattered all over the city and hardly seeing each other, she said she was still "praying" to find an available rental.
Still, Kody and his wives were no closer to building one home – or building homes at all – on their large joint property in Arizona, Coyote Pass. For now, they were still very much separated, and admitted they felt like they were four different families.
RELATED: 'Sister Wives': Fans Criticize the Browns' Businesses—'Stop Doing MLMs'
The Browns welcomed Maddie Brown Brush and Caleb Brush's new baby
Maddie Brown Brush (Janelle and Kody's daughter) and her husband, Caleb Brush, introduced their daughter, Evangalynn Kodi Brush – the couple's second child after the birth of their son, Axel – to the rest of the family on the Sister Wives season premiere. Kody and his wives oohed and aahed over the adorable baby.
Of course, the Sister Wives family admitted they were also sometimes concerned about Evangalynn's health and future. The little girl was born with FATCO syndrome, a genetic condition that affects the growth of the bones in her extremities. Janelle explained that Evie might need surgery when she was about a year old, which would naturally worry any grandparent.
Despite their worries, Maddie and Caleb said they were more than ready to advocate for their daughter and to teach her to advocate for herself as well.
RELATED: 'Sister Wives': Maddie Brown Brush Just Revealed This Heartbreaking Truth About Her Baby
Janelle Brown worried that she and her sister wives were slipping away from each other
The new season of Sister Wives looks like it will face some of the marital issues between Kody and his wives head-on. Kody's second wife, Janelle, called a meeting between all five of the Brown adults. She asked each of her sister wives to explain why they'd entered polygamy.
For Kody's first wife, Meri, and his third wife, Christine – both of whom will struggle in their relationships with Kody this season – the answer was primarily religion. Polygamy, which they often refer to as plural marriage, is a core principle of their fundamentalist Mormon sect (the Apostolic United Brethren, or AUB). For Robyn and Janelle, their answers mostly had to do with being part of a large family and community.
But that sense of togetherness just wasn't happening anymore, they all agreed. In fact, they hadn't all sat down together in months.
Janelle placed the blame on the family's decision to go public and the scrutiny (both in the media and legal system) that ensued. The Browns were forced out of Utah due to a criminal investigation about their practice of polygamy. After they moved to Las Vegas, they could never recapture what they once had as a singular family unit.
But Robyn fretted that this really came down to her inclusion in the family. Asking her sister wives to address the "pink elephant in the room," she wondered, "Are you guys saying it's because of me coming into the family?"
Robyn's sister wives adamantly denied that's what they meant. Janelle jumped up to give her youngest sister wife a hug, while Christine agreed, "No, I think it's Vegas, is what happened."
RELATED: 'Sister Wives': Fans Criticize Christine Brown For Her COVID-19 Choices
Kody Brown admitted he didn't want to advocate for polygamy anymore
As for Kody, he had a unique take on the issue of plural marriage. Although he'd always been an activist for polygamous families, he announced that he no longer wanted to advocate for polygamy. Now, more than ever, he said he recognized the "inherent unfairness" in the relationship. And, seeing his wives so unhappy much of the time, he didn't feel right promoting the practice anymore.
The problems between Kody and his wives were also readily apparent on the Sister Wives season premiere. Kody's first wife, Meri, was reserved and mostly silent.
Meanwhile, Kody and Christine traded a few jabs over dinner. When she pointed out that she only saw her husband one or two nights a week, she couldn't help adding that he seemed to be on his phone most of that time, anyway.
"I'm just always looking for a fight, apparently," Kody's third wife quipped.
But Kody hinted at even deeper troubles in his relationships. He admitted that he did spend too much time on his phone – but he did so deliberately, in order to avoid engaging when he knew it would just end up in a fight.
The rest of the season teased more conflict in the Browns' complicated relationships, with a few moments in which some of the wives seemed to reach their breaking point.