What Happened to Ashlee Simpson and Evan Ross' Reality Show?
Ashlee Simpson and Evan Ross are one of the many celebrity couples to star in a reality show together. They join Ashlee's sister, Jessica Simpson, who famously starred in Newlyweds: Nick and Jessica, with her ex-husband Nick Lachey. Keep reading to find out more about Ashlee and Evan's short-lived series about their marriage.
'Ashlee+Evan' debuts in 2018
Joining the ranks of Keeping Up with the Kardashians and Total Bellas, Evan and Ashlee's reality show aired on the E! network. Titled Ashlee+Evan, the series debuted on Sept. 9, 2018. Giving viewers an inside look at the couple's life together, the show documented them navigating marriage, parenthood, and their music careers. 
During an interview with Good Morning America ahead of the Ashlee+Evan premiere, Ashlee explained she taught Evan to "really be yourself" in front of cameras on their show.
It ends after 6 episodes
Ashlee+Evan didn't even last one season. The series ended after six episodes in October 2018. At the time, OK! reported the show's lackluster ratings were supposedly putting a strain on their marriage.
"Ashlee assured Evan that the show would be a hit," the source said. 
Maybe not wanting to end with a similar fate of Jessica and Lachey, Ashlee and her husband decided to pull the plug on their show. Whatever the reason for the program's brief life on TV, it's clear for one reason or another reality TV just isn't for Ashlee and Evan. 
Ashlee Simpson Ross says she and Evan Ross are done with the show
Nearly a year went by before fans got a status update on Ashlee+Evan. A year after its debut, Ashlee attended an event where she spoke to UsWeekly about her and Evan's time on TV. She confirmed what fans had been assuming for months, that the show wouldn't be getting renewed for a second season. 
"We are not doing that anymore," she said of the reality series. "We had so much fun doing it, but we're both working on our own projects and we're literally there with each other every day."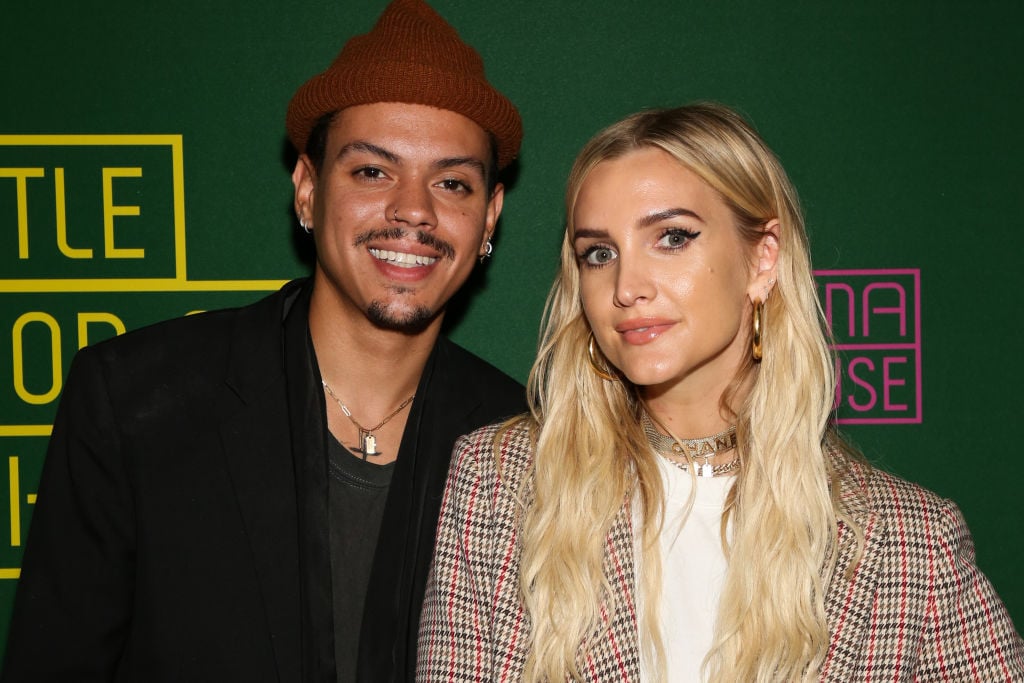 The 35-year-old continued, saying she and her husband "didn't want to have our kids on TV for too long."
They share a daughter, Jagger Snow Ross, together. Ashlee also has a son, Bronx Wentz, with her ex-husband Pete Wentz.
Ashlee Simpson Ross is a reality TV veteran
Before Ashlee+Evan, Ashlee starred in The Ashlee Simpson Show on MTV. Lasting just two seasons, Ashlee's own reality series ran from 2004 to 2005. It coincided with her music career and the release of her popular song, "Pieces of Me." 
No matter why Ashlee and Evan's reality show ended, it seems they aren't in a rush to return to a life in front of cameras.