What Is Former 'NCIS' and 'SVU' Star Diane Neal Doing Now? The Actress Made Headlines for the Most Disturbing Reasons
Diane Neal starred on 'NCIS', 'NCIS: New Orleans', and 'Law & Order: SVU'. The actress hasn't had a project lately. Here's what she's been up to.
It's been a few months since former NCIS and Law & Order: SVU actress Diane Neal made headlines. The star seems to have taken a step back from the spotlight to focus on personal matters after a few different allegations came to light. What happened, and what is Neal doing now?
Diane Neal slammed 'NCIS: New Orleans' for safety issues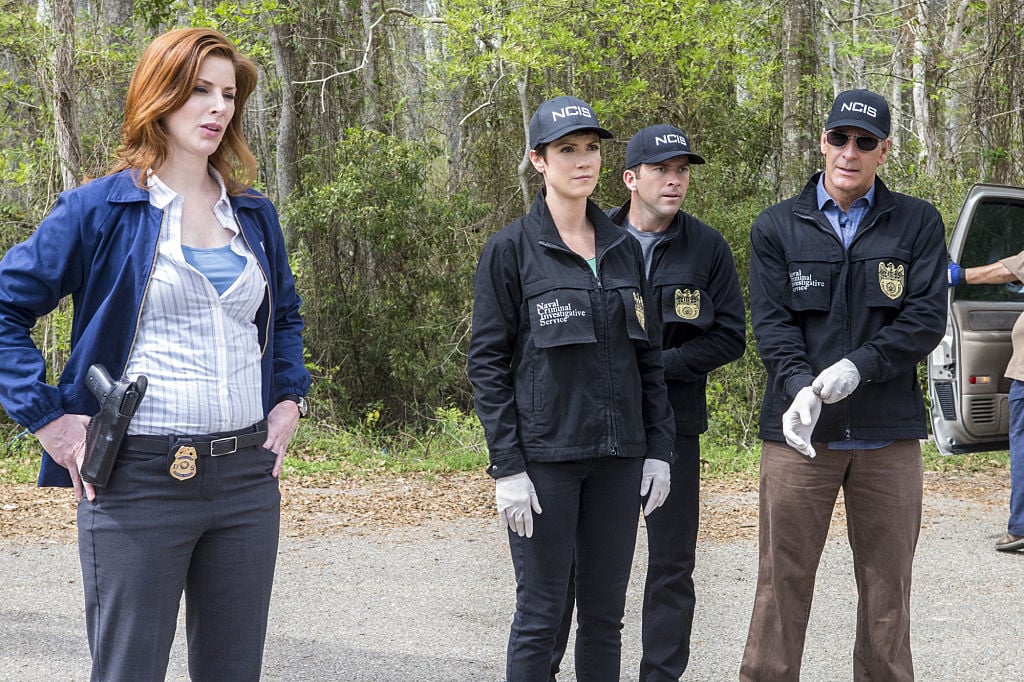 In 2015, Diane Neal guest-starred on the NCIS spin-off, NCIS: New Orleans. Her three-episode stint as CGIS Agent Abigail Borin apparently didn't go as planned.
Neal had already made a name for herself in the NCIS world with a few episodes from 2010 to 2014. Some even compared her to Gibbs (Mark Harmon).
However, once Neal's run on the NOLA series ended, she took to Twitter to air her grievances calling working conditions on set "dangerous and stupid." It didn't stop there.
Neal continued saying, "They just use me like a rented mule" and "These folks don't give a damn." Once studio executives got wind of the tweets, Neal apologized and deleted them. But that doesn't mean they're gone forever.
A thread on Reddit captured the fragmented tweets because the internet misses nothing.
"Funny part, this producer had his mom on set the other day and, for ONLY HER SAKE, gave a big, rousing speech about safety," one of the tweets read. "And no quiet, private 'no' is heard. They just take advantage and discard," she continued.
She ended her posts saying, "Ha! If you guys saw the texts I'm getting now, telling me they'll crush me for speaking up…they probably will. But at least I tried."
Neal apologized and deleted the tweets
It didn't take long before Neal deleted the thread and apologized.
"Ok, just had a chat with the EP in LA. He's right, I should have tried him before going on Twitter. At the time, I felt I had recourse," she said. "So, that part is my fault for not going to the big guy first. So, I'll delete those tweets. Forget what you can. And sign off indefinitely."
Fans commented in support of Neal speaking up, pleading with her to continue using her voice.
"We love you, Diane," one fan said. "We will support you," another added. "I don't know what happened, but I'd be sad if you signed off Indefinitely. I'm a big fan of you and Agent Borin," others echoed.
Ironically, those tweets happened in 2015, and that's the same year Neal's IMDb credits end.
Abuse allegations from a former relationship followed
Career aside, Neal's relationship with celebrity magician JB Benn went from bad to worse. Some of Neal's allegations about Benn insinuate he is physically and sexually abusive, is violent against her pets, and engages in stalking.
Neal previously described Benn as a "manipulative and maniacal fraudster" who "defrauded her of millions" and "violently inflicted emotional distress" on her through "a campaign of isolation, terror and (physical and sexual) assault, and destroyed her reputation by doing so."
According to The Daily Beast, Neal accused Benn of diabolical acts of cruelty to her toy poodle and cat and other animals.
Their court battles have been ongoing for two years. In a January 2019 affidavit filed at an earlier stage of the litigation, Benn refuted the accusations, saying "[Neal] will say whatever she believes is necessary to gain sympathy and to support her ongoing vendetta against me."
Benn also attributed the allegations to their situation as a "bad breakup" and "anger over our failed relationship that she will swear to anything, without regard to the truth, to paint me in a false light and to try to get from this court what she wants."
Leaked audio put Neal in hot water
In April 2019, Benn was arrested for misdemeanor stalking for allegedly sending unwanted emails to Neal, driving past her house multiple times, and appearing at Neal's district attorney's office while she was there. He pleaded guilty to disorderly conduct, a noncriminal violation, according to The Daily Beast.
In November 2019, TMZ reported leaked audio of Neal making threats against Benn and his dog. Benn reportedly recorded Neal in the event she'd blame him for something.
In the audio, Neal can be heard saying, "You are the least fun person I have ever met. You don't think it's about connections because you refuse to be connected with anybody. Even me! Which is why I am going to punish you with death and kill your f**king dog."
Comments about 'SVU' costars came to light when Neal ran for Congress
In 2018, Neal ran as an Independent congressional candidate in New York. Her campaign manager, Rachael Himsel, has become part of Benn's counterclaim lawsuit in which Page Six reported Himsel felt concern for Neal's mental health.
She claimed she "learned that all of her costars on Law & Order were 'awful people' — except Ice-T — and Mariska Hargitay was a total b*tch." Himsel added Neal said that "everyone in the industry was awful, stupid, unkind. She said there were only three 'good' people in the entire industry."
Neal denies all allegations, saying, "There is no truth to this at all. Most of the people I've worked with are amazing; I love almost everyone I've ever worked with."
"Mariska and I were not the closest, but that doesn't mean we have any animosity towards each other; we're still very supportive of each other," she said. "I have never talked about the cast members like this — it's salacious and untrue."
What is Neal doing now?
Neal's run for Congress was short-lived for the time being at least.  The state Supreme Court justice ruled against her bid to appear on the ballot.
Though it's not happening now, she previously told Elle Magazine she felt the urge to contribute.
"I personally wouldn't forgive myself If I had the opportunity to make a difference and I didn't do anything with that opportunity—[if] I just sat on the couch watching MSNBC all day and bitching to my friends," she said.
There aren't any acting projects lined up for Neal as far as we can tell, but with everything going on in her personal life, we don't blame her.
[Correction: An earlier version mistakenly spelled JB Benn as JB Penn.]