What Happened to Izzie Stevens on 'Grey's Anatomy,' According to Fans
As the longest-running primetime medical drama of all time, Grey's Anatomy has introduced more characters than audiences can count. From Cristina Yang (Sandra Oh) to the short-lived Dylan Young (Kyle Chandler), it's only natural to think about familiar faces from time to time. Prior to the season 16 premiere, fans on Reddit pondered over what happened to Izzie Stevens (Katherine Heigl) on Grey's Anatomy — aka Alex Karev's (Justin Chambers) ex-wife. And although we may never get to see it unfold onscreen, some of these fan theories seem like the perfect happily ever after.
[Update at the bottom of the page]
'Grey's Anatomy' fans theorize Izzie's future on 'Grey's Anatomy'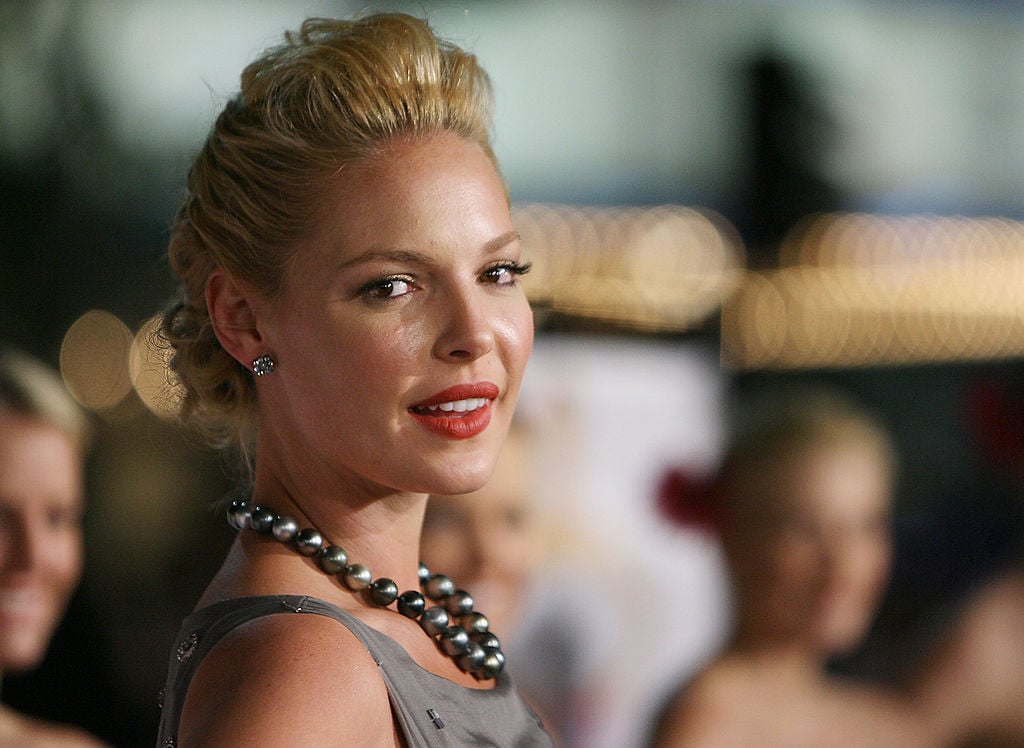 On Reddit, a fan prompted fans to speculate where Izzie — realistically — ended up following her exit in Grey's Anatomy Season 6. "I'm quite sure that she didn't continue the route of becoming a surgeon but possibly something related to medicine," the fan shared. "What do you think?"
For the most part, viewers imagined Izzie involved in the medical field in some way. "I think she either became a pediatrician or ob/gyn," a Reddit user explained. "Maybe she stuck in surgery for those like pediatric surgeon or neonates surgery or just a regular doctor."
"I like to think she became a general practitioner," another fan proposed. "She always seemed more focused on the patients themselves and never like she had that cut throat, intense personality that all the other surgeons on the show had."
Fans also believed Izzie settled down with the perfect man and had children. One fan even theorized she ended up with Finn Dandridge (Chris O'Donnell) — aka McVet.
Meanwhile, one fan on Reddit wrote an entire Lifetime movie based on what they think happened to Izzie. The fan explained the former Seattle Grace Mercy West doctor "moves to small town to open a family practice, meets cute but standoffish widower/farmer with a daughter, after a little drama they fall in love and have like 3 babies of their own."
What really happened to Izzie on 'Grey's Anatomy'
It seems Izzie's life on Grey's Anatomy will forever remain a mystery. Essentially, after becoming cancer-free, Izzie divorced Alex and left Seattle in the 12th episode of season 6. Nevertheless, Izzie has been mentioned on the Shondaland drama since she made her exit many moons ago.
In the 300th episode of Grey's Anatomy, Alex revealed he hasn't heard from Izzie. But, he has no intention of contacting her, as he doesn't want to ruin the image he has in his mind. So basically, Alex made a fan theory about Izzie on his own. He told Jo Wilson (Camilla Luddington):
I don't need to call her. I know how she is. She's married with three kids, and she lives somewhere — I think — kind of woodsy. And she's a surgeon and she goes to work every day, so she refuses to hire help so her house is always a mess, and it has Christmas decorations all over it because she won't let her husband take them down. It smells like muffins, and she's smiling. When I picture her, she's always smiling. I don't need to call her because I want it to stay that way. I picture her as happy as I am with you… It's way better than wondering.
Why did Heigl leave the ABC series?
When Heigl made her exit in 2010, many publications alluded to the tension built from comments the actress made in 2008. At the time, Heigl strongly disagreed with her Emmy nomination for her portrayal of Izzie.
"I did not feel that I was given the material this season to warrant an Emmy nomination and in an effort to maintain the integrity of the academy organization, I withdrew my name from contention," Heigl said, according to The New York Times. "In addition, I did not want to potentially take away an opportunity from an actress who was given such materials."
Heigl later revealed she apologized to showrunner Shonda Rhimes for her previous statement during an interview with Us Weekly in 2016. "I went in to Shonda and said, 'I'm so sorry. That wasn't cool, and I should not have said that,'" Heigl told the publication. "And I shouldn't have said anything publicly. But at the time, I didn't think anyone would notice."
But, does this mean Heigl will eventually return to Grey's Anatomy to reprise her role as Izzie? Maybe, but maybe not. In July 2019, Heigl revealed it would be "tough" to come back.
"I haven't [thought about Izzie] in years. I don't know if I would or if I wouldn't," she told Entertainment Tonight, explaining she would be "distracting" to "what they've done with that show in the seven years since I left… and what that's become and what it is to the fans now."
Although Heigl's comments could potentially leave the door open for Izzie's return, fans will just have to wait and see what happens. Regardless, it seems viewers — and Alex — hope Izzie is doing well and flourishing — even if they don't get to see it play out on-screen.
Update: 'Grey's Anatomy' Season 16 gives Izzie and Alex an ending
On March 5, 2020, Grey's Anatomy Season 16 revealed what happened to Izzie in the episode titled "Leave a Light On." During the monumental 350th episode, Alex reached out to Izzie for Meredith Grey's (Ellen Pompeo) medical license hearing. Then when he spoke with Izzie over the phone, Alex discovered his ex-wife is now a surgical oncologist in Kansas with two children — his children.
In Grey's Anatomy Season 5, Izzie and Alex froze embryos when Izzie was diagnosed with Stage IV metastatic melanoma. Then during the call in season 16, Izzie revealed she gave birth to twins — Alexis and Eli — and they are 5-years-old.
As a result, Alex packed up his life in Seattle and flew to Kansas to be with Izzie and the twins. He left everyone behind, including Jo, in a series of letters. "I'm finally exactly where I should be," he wrote.
It's still unlikely we'll see Alex and Izzie together on-screen moving forward. But at least we know exactly what happened to the couple on Grey's Anatomy.
Read more: 'Grey's Anatomy': Why Alex Karev's Death Could Be the Best Reason Why the Character Leaves