Following the 2013 success of her internationally-renowned breakout hit "Royals," New Zealand singer Lorde became one of the youngest artists ever to receive a Grammy—at age 17. While the artist may have soured on her own smash hit (likening it to a ringtone from a "2006 Nokia"), she went on to have remarkable success with the song.
In fact, "Royals" beat out competitors like the Black Keys and Imagine Dragons to win Best Rock Video at the VMAs in 2014, making Lorde the first female candidate to win the category. It certainly looked like Lorde was poised for superstardom. However, fans have recently noted that they haven't heard much from her lately.
What happened to Lorde, and can we expect to hear more music from her in the future?
Lorde appeared set to take the world by storm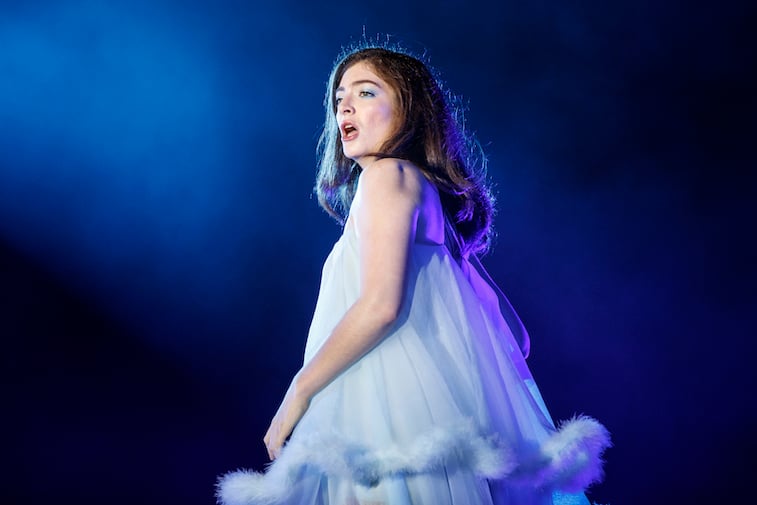 Lorde, whose real name is Ella Marija Lani Yelich-O'Connor, was groomed to be a star. After a recruiter saw footage of her singing at a middle school talent show, she was signed to a developmental contract and began working on her craft. She placed a heavy focus on lyrics and drew influence and inspiration from her mother, who is a poet.
This emphasis on the lyrics and vocals of her songs would continue as she matured and became more famous. Notably, the artist doesn't put much work into dancing or choreography for her performances. She is known for her deep lyrics and haunting voice.
Following the international success of "Royals," Lorde saw her first full-length album, Pure Heroine, receive accolades from critics and fans alike. She followed it up with another critically-acclaimed album, Melodrama, which was released in 2017.
She got caught in a political scandal
As she was doing a world tour to promote Melodrama, Lorde found herself caught up in a political controversy. At the end of 2017, she scheduled a concert in Tel Aviv, but pro-Palestinian activists urged her to cancel the performance. This demand was part of a larger effort to use boycotts to pressure Israel in the Israeli-Palestinian conflict.
Lorde did eventually cancel that tour performance, but that decision brought forward a new round of criticism—this time from pro-Israel groups calling the singer "anti-Semitic."
For her part, Lorde's statement about the cancellation appeared to walk a line without directly taking sides. She ended with an apparent call for peace saying, "I hope one day we can all dance."
Lorde pulled back from the spotlight
As her Melodrama world tour came to an end, Lorde shocked fans by removing almost everything from her social media accounts in the middle of 2018. She assured her fans that she was fine and just wanted a simpler, easier public persona. "Less is always more," she explained as she justified her decision.
Her Instagram account was left with only three posts, and none of them feature a clear picture of the singer.
While her social media disappearance may have caused some to wonder if she was retreating from the public eye for good, Lorde recently confirmed that she is hard at work on her third album.
She noted how much she has "grown" since the release of Melodrama and told fans that the newest album was still in the early stages as she works to teach herself piano.
Lorde's rise to fame was fast and furious, and the singer seems to be taking some time to grow on her own terms rather than those set out by the demands of her fans. While she has retreated from the spotlight, she has not left behind her career in entertainment, and fans can expect to hear more from her again.