What Happened to Roy Horn's Tiger Mantacore After That Horrific 2003 Mauling?
Legendary performer, Roy Horn, died from complications due to the coronavirus (COVID-19) on May 8. The Las Vegas veteran — one-half of Sigfried and Roy — was 75 years old. The loss brings back interesting memories of a 2003 mauling by the duo's white male tiger, Mantacore. What happened to the big cat after the attack?
Roy Horn's death brings up traumatic memories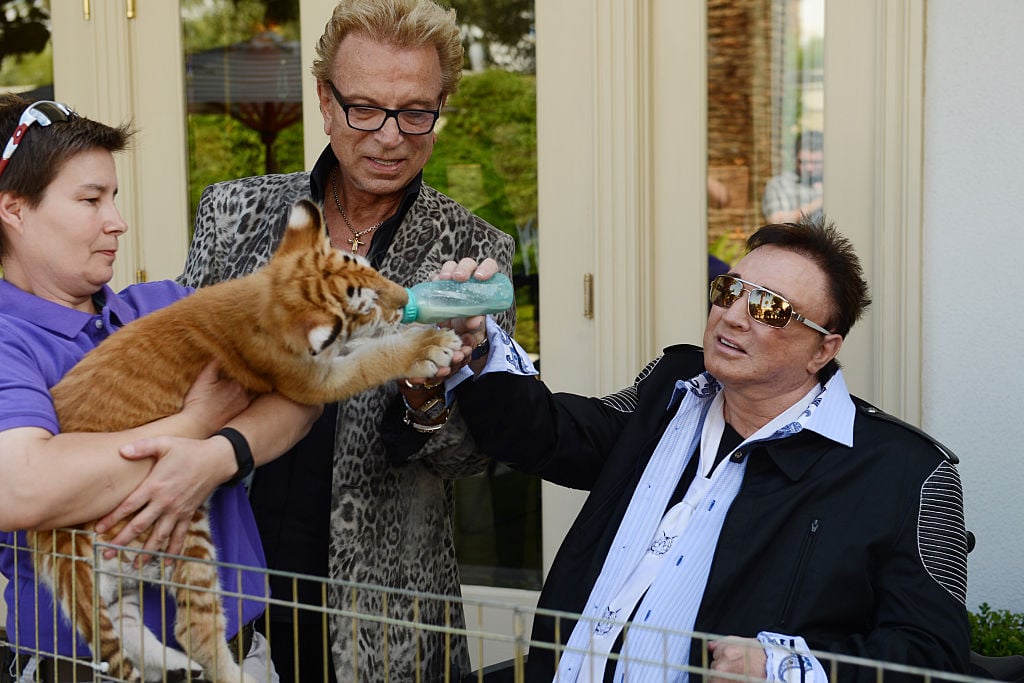 Roy Horn's death sparked new conversations about the 2003 incident that ended Horn and his partner Siegfried Fischbacher's careers. In 2003, the power couple of 44 years celebrated Horn's 59th birthday at the Mirage Hotel with 500 friends and fellow entertainers.
"He was in great spirits," impersonator Frank Merino, previously told Reader's Digest. "All of his friends were kidding around with him, and he was making jokes and being very playful." One of the jibes was about his age and eventual retirement."
Siegfried and Roy's shows included work with big cats and elephants in the Las Vegas area. Their shows entertained some 400,000 people every year.
"It is incredibly dangerous, and we took Roy, this superman, for granted all of these years," Vegas magician Lance Burton, added.
During that performance, Horn had a near-fatal stroke in, what would become, his final performance of his career. His beloved white tiger, Mantacore, grabbed Horn by the neck and dragged him off the stage to a horrified audience.
Animal trainer, Chris Lawrence, told The Hollywood Reporter the incident was not Mantacore's fault. Lawrence blamed himself for years after. He was diagnosed with Post Traumatic Stress Disorder (PTSD) from witnessing the event. He's the one who encouraged Horn into using the 400-pound, 7-foot-long tiger.
"What Roy did was, instead of walking Montecore in a circle, as is usually done, he just used his arm to steer him right back into his body, in a pirouette motion. Montecore's face was right in [Horn's] midsection," he said. "By Roy not following the correct procedure, it fed into confusion and rebellion."
Lawrence alleged Horn's stroke wasn't the real cause of the mauling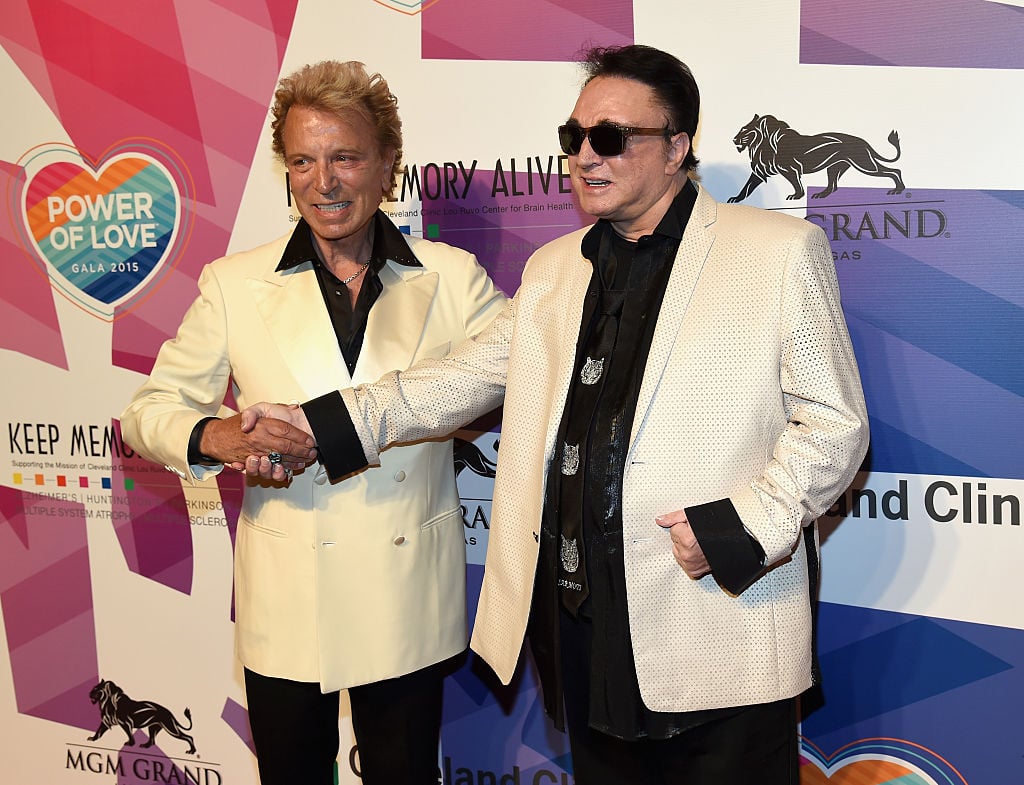 Lawrence added in that same THR interview, that "the several years before the incident, Horn had spent less and less time in close contact with the cats before shows." This may have contributed to their seemingly broken bond.
"I am positive that Roy's diminishing relationship with Mantacore was a key factor in the attack," Lawrence said.
He continued: "Many of the handlers thought that Roy was treating the cats more like props than he was respecting them for who they were. That can only work as long as there are no variables, which is impossible considering that you're dealing with a living, thinking animal."
Horn has stated in multiple interviews he didn't train the animals, but used a technique called "affection conditioning." He raised the tiger cubs from birth and slept with them until they reached around one year of age.
"When an animal gives you its trust, you feel like you have been given the most beautiful gift in the world," Horn previously told Reader's Digest.
That trust was broken long before the 2003 accident, according to Lawrence. Horn survived multiple surgeries but was left with great difficulty walking and talking.
What happened to Mantacore after the mauling?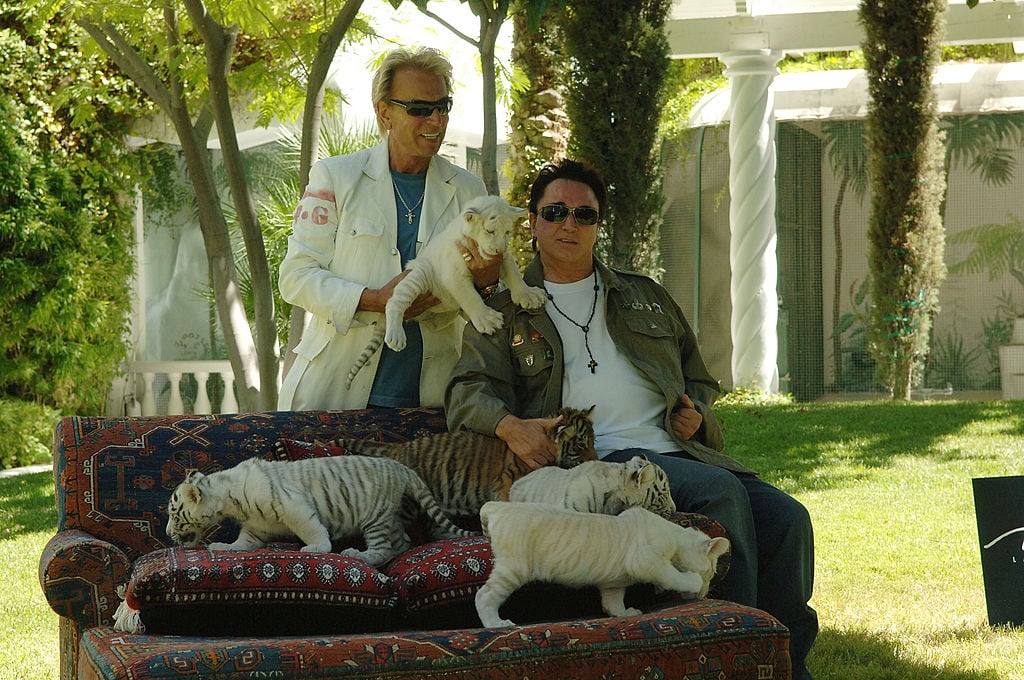 Immediately after the surprise mauling, Lawrence went backstage and grabbed Mantacore by the tail while another supervisor "straddled" the big cat to utilize a "fish-hooking" strategy which is often taught to cubs to release whatever they're biting. Lawrence explained Mantacore then released Horn.
"Once the incident was over," Lawrence said. "Mantacore went right back to his normal self."
Even after a terrifying event that nearly cost Horn his life, he insisted nothing happen to Mantacore. The white tiger was initially re-integrated back into the duo's pack of cats. Fischbacher cared for Horn and Mantacore at their Little Bavaria estate in Las Vegas until the cat's 2014 death. The tiger was 17 years old.