What Happened When YouTuber Onision Tried To Take Chris Hansen of 'To Catch a Predator' To Court?
YouTuber Onision has been controversial for years. Most recently, he attempted to take both Chris Hansen, formerly of Dateline's 'To Catch a Predator,' and a fellow YouTuber, Repzion, to court for an order of protection against harassment. But the Jan. 24 court date had a surprising outcome.
YouTuber Onision (born Gregory James Daniel and also known as James Jackson), who has been active on the platform for a decade, has been a controversial figure for much of that time.
From questionable comments about young girls' bodies as part of a series on body image to eyebrow-raising polyamorous relationships with young women and his husband, Kai Avaroe (a trans man originally known as Laineybot who later identified as nonbinary and finally as male), Onision has sparked backlash for many years now.
Most recently, investigative journalist Chris Hansen, formerly of NBC Dateline's To Catch a Predator, has been interviewing a series of Onision's alleged victims on his YouTube channel, Have a Seat With Chris Hansen. Onision has since been banned from Patreon and Twitch, but remains active on YouTube.
In response to Hansen's series, as well as commentary by fellow YouTuber Repzion, about the allegations, Onision announced he would be seeking civil action against both men for alleged "harassment."
 They, along with other content creators on YouTube, discussed a leaked police report from Sept. 2020 that revealed Onision's and Kai's young daughter had fallen out of a window and sustained serious injuries. Onision called 911 on Hansen for arriving at his house with a camera crew, asking to hear his side of the story.
But at Onision's court date at Pierce County District Court in Washington state on Jan. 24, the case for an order of protection from harassment was summarily dismissed…by the YouTuber himself.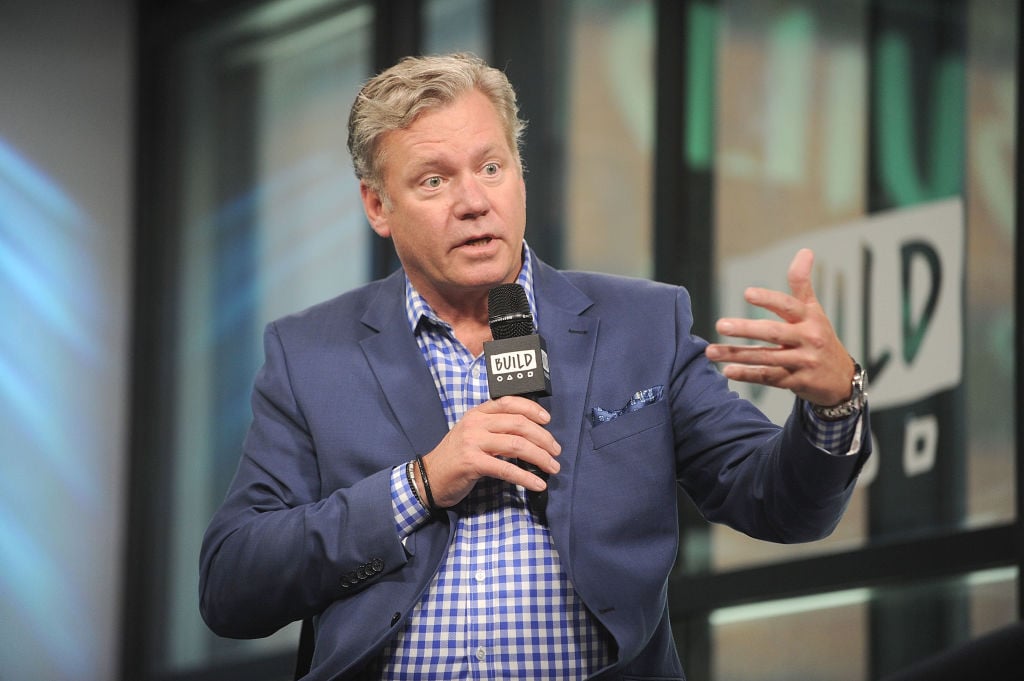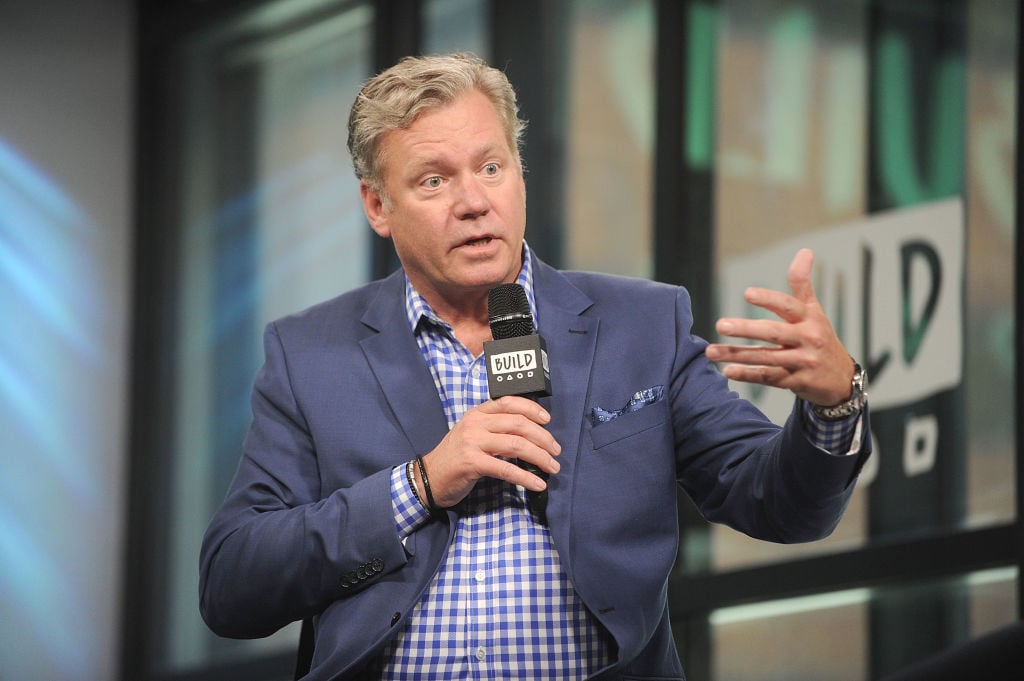 Hansen has been interviewing alleged victims of Onision on his YouTube series 'Have a Seat With Chris Hansen'
For the past several months, Hansen has been interviewing Onision's alleged victims on his YouTube channel. A young girl named Sarah, who was under Kai's and Onision's legal guardianship temporarily when she was underage, claimed both adults groomed her as a minor and slept with her as soon as she came of age.
Meanwhile, Canadian pop artist Shiloh Hoganson, who now goes by the stage name Lyldoll, claimed Onision abused her while they dated, having met her online when she was still a minor and slept with her as soon as she turned the legal age in her state.
Over the course of their relationship, she claimed Onision filmed her having seizures instead of seeking medical attention, in addition to shaving her head without consent.
Several other alleged victims, including YouTuber Billie Dawn Webb, claimed Kai exchanged and solicited explicit pictures with them when they were under the legal age of consent.
Onision served the wrong Chris Hansen
At his Jan. 24 court date, there was an immediate problem with Hansen's appearance, according to exclusive court audio from Hansen's lawyer Mike Morse. Onision hadn't served the right Chris Hansen at all.
"You must have proper service of process," Morse said in a video about the case. "And in this case, James Jackson served the wrong Chris Hansen in Connecticut."
The Hansen who was served wrote a response to the judge, which read in part, "I have nothing to do with this very public case and do not know the petitioner or the intended respondent…I am not Chris Hansen from To Catch a Predator. Given that I'm not the intended recipient of this complaint, there shouldn't be a case against me."
As such, Hansen didn't have to appear in court, as he was never properly served.
The YouTuber dismissed his own complaint against both Hansen and Repzion
While Hansen wasn't officially served, YouTuber Repzion was, leading fans to flock to the courtroom to pack the seats. Still, though, Onision dismissed his own request for an order of protection against the YouTube commentator, saying his attorney had advised otherwise.
"When the police officer gave me advice, he suggested I take the avenue of petitioning for an anti-harassment order," Onision told the judge. "I followed his advice, and when I consulted legal feedback…they indicated that there are different options that would be more effective. And so I decided it would be best if I withdrew from this and moved forward with other [avenues.]"
"I'm interpreting your statement here to mean that you're asking for a dismissal?" the judge asked.
"I am, Your Honor," Onision responded.
The court date might be over, but the battle between Onision and other YouTube content creators likely isn't. While Onision and Kai haven't taken any further legal action yet, they've promised to do so on social media.