Here's What Happened When Zoe Saldana's Husband Took Her Last Name
Back in 2013, when Marvel Cinematic Universe movie star Zoe Saldana married producer/director Marco Perego, something unusual happened. He legally took her last name. When it went public a couple of years later, the outspoken actor started a critical discussion about why that mattered. Not everyone reacted well. 
Zoe Saldana tried to talk him out of it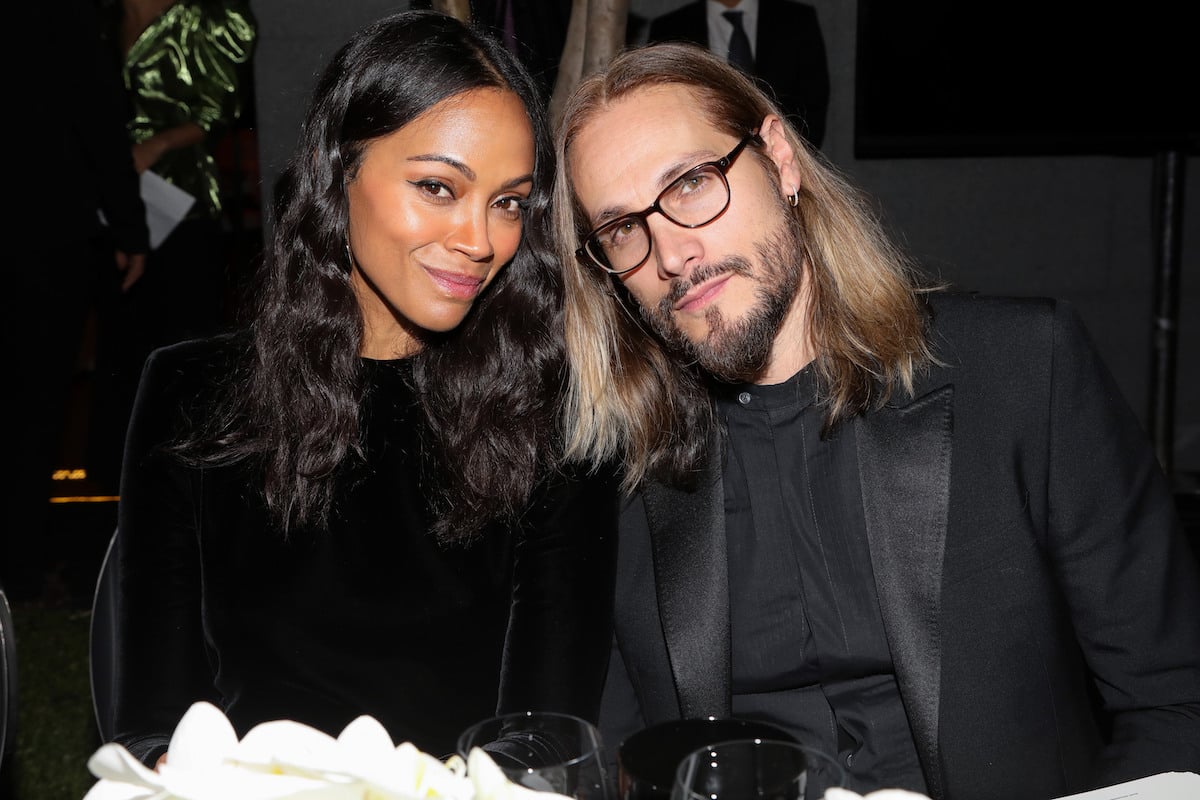 Per USA Today, Zoe Saldana told InStyle in a 2015 cover story that she tried to talk Marco Perego out of taking her last name when the two secretly wed in 2013. Saldana told the magazine that she was worried about how such an unconventional move might affect him. 
"I tried to talk him out of it," she explained to InStyle. "I told him, 'If you use my name, you're going to be emasculated by your community of artists, by your Latin community of men, by the world. But Marco looks up at me and says, 'Ah, Zoe, I don't give a sh–.'"
Officially, the two both took each other's last names. When they married, he changed his name to Marco Perego-Saldana, while she changed hers to Zoe Saldana-Perego.  
Per ABC News, in a later Facebook post, Saldana said her husband asked her why she was concerned. "He also asked me, 'Why not? What are you so afraid of?'" she wrote. "And it made me wonder … What am I so afraid of?" She further pointed out that women are never asked if it's OK "for them to give up their last names."
Some questioned the move 
In a 2015 interview with Jimmy Kimmel, Time reported that the talk show host asked Saldana if she forced him to do it. "He took your last name – did you make him do that?" Kimmel asked. Saldana responded to the sexist question with surprise. "No! Oh my God!" she exclaimed. "Why does it mean that a woman has to hold a gun, like, 'You're gonna be Saldana!'"
Talk show host Wendy Williams took to social media to discuss the issue, posing the question on Twitter for her fans, whose reactions varied. Some praised Perego-Saldana for being a progressive feminist. Others criticized the couple's decision to subvert tradition.
The eruption of negative opinions prompted Saldana to address the matter on her official "Zoe Saldana" Facebook page. "Men, you will not cease to exist by taking your partner's surname," she wrote in the 2015 post. "On the contrary – you'll be remembered as a man who stood by change. I know our sons will respect and admire their father more because their father lead by example." 
Saldana said that changes are necessary, and asked men to try to think 'outside the box.' "Gentlemen, I implore you to think outside the box- remove the box altogether," she wrote on Facebook. "Let's redefine masculinity. A real "man" leads along side his partner. A real man accepts his mortality. A real man acknowledges that nothing can be done alone." 
Saldana is an outspoken feminist 
The actor, famous for her role as Gamora in the MCU, has talked about gender-related issues many times during her career. In a 2017 interview with Time, she explained how women can experience disadvantage in the industry. "I feel lonely on set," she told Time. "And it's not just that you're the only woman in the cast. There are very few women on the crew. You hardly ever get to work with a female director. Some female producers try to blend in with their male colleagues and won't stand up to them. You're completely outnumbered. And you take a hit in your paycheck as a woman too. I'm so f—ing tired of it."
In short, Saldana wants things to change. She told fans via Facebook that it's time to let go of the limitations of rigid gender roles. "Let's start by letting go of some of the limitations we have inherited from the past, and forge a new path moving forward," she wrote. 
Her husband, for one, is doing just that.