What Has Alexis Bledel Been Doing Since 'Gilmore Girls' Ended?
American actress Alexis Bledel is best known for her breakout role as Rory Gilmore on the beloved dramedy, Gilmore Girls. The show focused on the relationship between a single mother, Lorelai Gilmore played by the beautiful Lauren Graham, and her daughter Rory. It ran for an impressive 154 episodes across seven seasons before the producers decided the Gilmore hype had run its course.
Alexis Bledel turns heads on 'Gilmore Girls'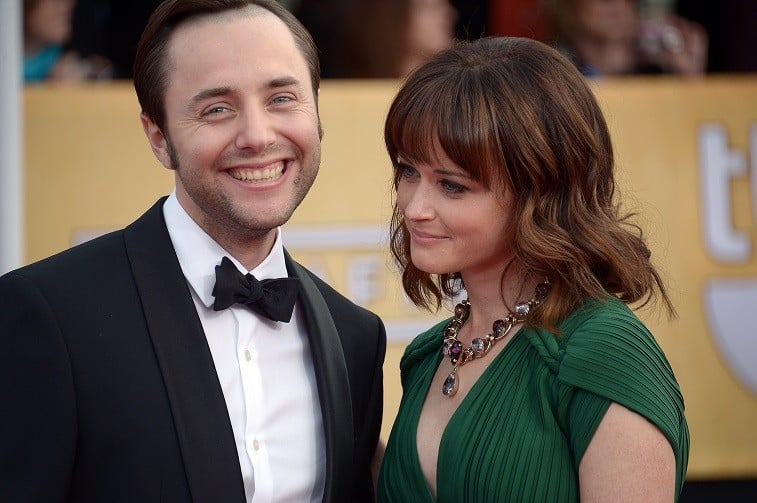 Bledel only had one role, an uncredited student in Rushmore, before landing her career-changing role on Gilmore Girls. At the time she was only 19 years old and had only just dipped her feet into the Hollywood pool.
Despite being new on the Tinseltown scene, Bledel provided award-winning performances during her time on Gilmore Girls. She was nominated 13 times during the seven-year stint, resulting in three wins. She won a Young Artists Award in 2001, a Family Television Award in 2002, and a Teen Choice Award in 2005.
The show is so iconic that there have even been some whispers about bringing it back. Considering Gilmore Girls got the young actress off to a good start, what has she been doing since the show went off the air?
Bledel made an appearance in two other shows before 2014
I don't know you and you don't know me. We just happen to have the same problem.

-Beth Dawes pic.twitter.com/4c9l2pfmat

— Mad Men Quotes (@MadMenQts) January 13, 2019
Bledel has been cast in several movies and shows since Gilmore Girls ended. She worked on one of 2012's most iconic shows, Mad Men, as Beth Dawes for several episodes. She was also the star of the comedic romance Us & Them alongside Jason Ritter. The two had undeniable chemistry on set as they brought Stacey and Gavin to life. Unfortunately, it just wasn't enough, and the show joined the ranks of many others that were canceled before they had time to shine.
Producers revived 'Gilmore Girls' in 2016
In 2016 the TV mini-series Gilmore Girls: A Year in the Life may have left viewers with questions, but at least it gave Bledel the chance to reprise her most coveted role. The revival was set roughly a decade after season seven's finale. The story follows Rory, Lorelai, and Emily Gilmore as they experience life changes through summer, fall, winter, and of course spring. Gilmore fans and critics were ecstatic about the revival, netting it an 85% on the Tomatometer and a 74% audience score, on par with the original show.
Bledel plays Emily on 'The Handmaid's Tale'
Congrats @HandmaidsOnHulu @hulu for winning Best Single Camera Picture Editing for Drama at #Emmys70! See full winners list: https://t.co/k3oRwSKC6a pic.twitter.com/e7JY1xvoJL

— Gold Derby (@GoldDerby) September 9, 2018
The dystopian show, The Handmaid's Tale, is an amazing series with not just one but two Golden Globes under its belt. What's even more impressive is the 48 other wins and 104 nominations the show has stacked over its measly two-year run. It's so good the show was renewed for a third season, which premieres this year.
Bledel got to work on this series from the beginning, appearing in the first episode Offred. She has appeared in 11 episodes total across both the first and second season. Considering Ofglen's a significant character in the book as well as the show, Bledel fans can look forward to her reprising her role as the unforgettable Emily later this year.
Bledel is a headliner in the upcoming thriller 'Crypto'
The former Gilmore girl also has an intriguing movie role in the works, Katie in the dramatic crime film, Crypto. The story follows a young agent as he investigates the dark underbelly aka corruption and fraud in the city that never sleeps. While there isn't much known about her role just yet, she's a headliner alongside fan-favorites Kurt Russell, Beau Knapp, and Luke Hemsworth. The film is currently marked as complete on IMDb, but no release date has been set.
'The Sisterhood of the Traveling Pants' is making a comeback
The Texas-born model turned actress was cast as Lena in The Sisterhood of the Traveling Pants back in 2005. The heartwarming film follows the lives of four female besties who share a pair of the perfect jeans to stay connected. The award-winning film was well received by viewers and critics alike, inspiring a sequel. In 2008 Bledel reprised her role as Lena, which went over just as well as the first. Now Sisterhood of the Traveling Pants 3 has been announced, and Bledel fans can look forward to seeing the beautiful blue-eyed brunette fulfill her role as Lena once again.