What Has Emmy Rossum Been up to Since Leaving 'Shameless?'
Actress and director Emmy Rossum made her mark as the resilient Fiona Gallagher in Shameless. However, she chose to step away after nine seasons. Since leaving, according to her Instagram, she has dabbled more in directing, traveled, and landed the role of Angelyne.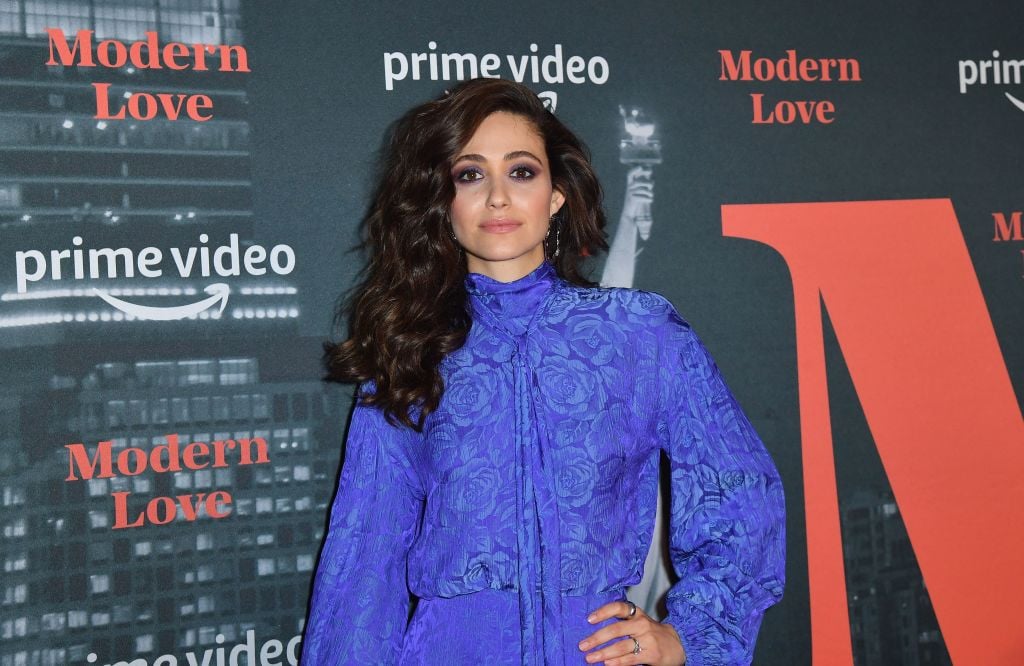 Emmy Rossum portrayed Fiona Gallagher in 'Shameless' for nine seasons
For the first nine seasons of Shameless, Emmy Rossum starred as the central character, Fiona Gallagher. Due to a mentally ill mother who abandoned the family and a dysfunctional, drug addicted-father, Fiona had to raise her five younger siblings since the age of 16.
Even though she lived in extreme poverty and chaos, Fiona was a fighter and someone who her entire family leaned on for support. While a hard worker, she did let loose a few times and went too far, especially with alcohol and a scary incident involving cocaine, but she always seemed to find her way out of anything.
As the series progressed, Fiona struggled with wanting to continue to provide for her family and starting her own life. She began dabbling in real estate ventures, some that weren't so successful, before finally catching a break and received a $100,000 buy-out from an investor.
In the last episode of Season 9, the oldest sibling left half of the money behind for her family before flying out of Chicago. While Fiona will most likely not return for the next season, there is a possibility that she makes a guest appearance in Season 11, as it will be the "last hurrah" for the Gallaghers.
What has Emmy Rossum been up to since leaving 'Shameless?'
Filming for Shameless Season 9 wrapped in November 2018. In that same month, she announced she directed Emmy-Award winning actress Julia Garner and Shea Whigham (Fast & Furious 6) in Episode 6 of Amazon's Modern Love.
She also had the opportunity to curate a gift shop for a Ralph Lauren holiday collection. After spending the holidays in Tokyo, Japan, the actress returned to the states for the Golden Globes and Critics Choice Awards.
In April 2019, she spoke at the Best Friends Animal Society Gala and announced her production company, Composition 8. Rossum has also encouraged her followers to vote several times, supported presidential candidate Pete Buttigieg, and spent her Christmas in Australia visiting animal hospitals.
In January 2020, the actress uploaded a picture to Instagram, showing her dramatic change for her first role since Shameless, a limited series titled Angelyne.
Emmy Rossum's new role in 'Angelyne'
The show, coming to NBC's streaming service Peacock, is based on writer Gary Baum's investigative feature on the mysterious Los Angeles Billboard model, Angelyne.
Rossum's husband, Mr. Robot creator Sam Esmail, has teamed up with Baum and The Hollywood Reporter to adapt the feature into a series. Rossum will star as a self-made pop culture icon, Renee "Angelyne" Goldberg.
She will also serve as a co-executive producer with her company, Composition 8, alongside her husband, his manager, Chad Hamilton, Lucy Tcherniak, and Allison Miller. Peacock is set to launch in April 2020, so fans can expect to see the series air sometime around then.