What Idina Menzel Does When Even She Can't Hit Those 'Frozen 2' High Notes
Anyone who's tried to sing along with "Let It Go" or "Defying Gravity" knows that Idina Menzel can hit some of those notes that mere mortals can't. Frozen 2 gives here another powerful anthem, "Into the Unknown." As Elsa (Menzel) repeats the chorus, she sings higher each time she repeats the words "into the unknown."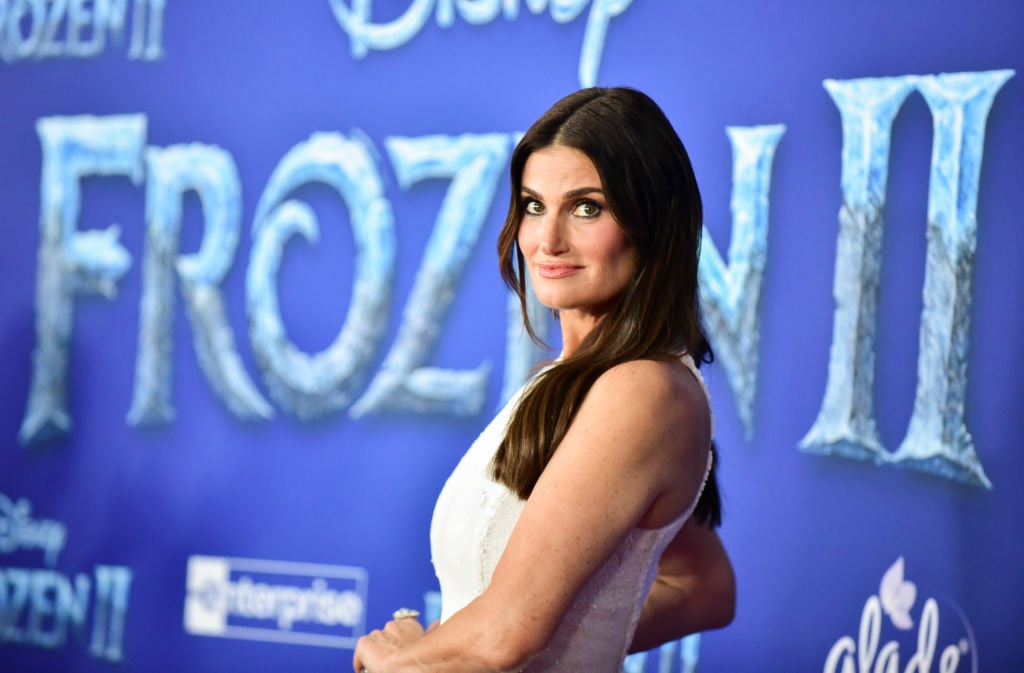 At the press conference for Frozen 2, Idina Menzel was humble about her vocal range. She admitted she benefited from having multiple takes, and they could wait until she was at her peak to record the best one. She's still Idina Menzel though. Here is what Idina Menzel says she does to hit those high notes, and what she does when she just can't. Frozen 2 is in theaters now.
How Idina Menzel prepares for 'Frozen 2' songs
Elsa gets two songs in Frozen 2 and also sings in the medley that opens the film. "Into the Unkown" is her showstopper and Idina Menzel knew it was a biggie.
"The only thing that I do is I warm up a lot because I know that they're going to push me to hit tops of my range," Menzel said.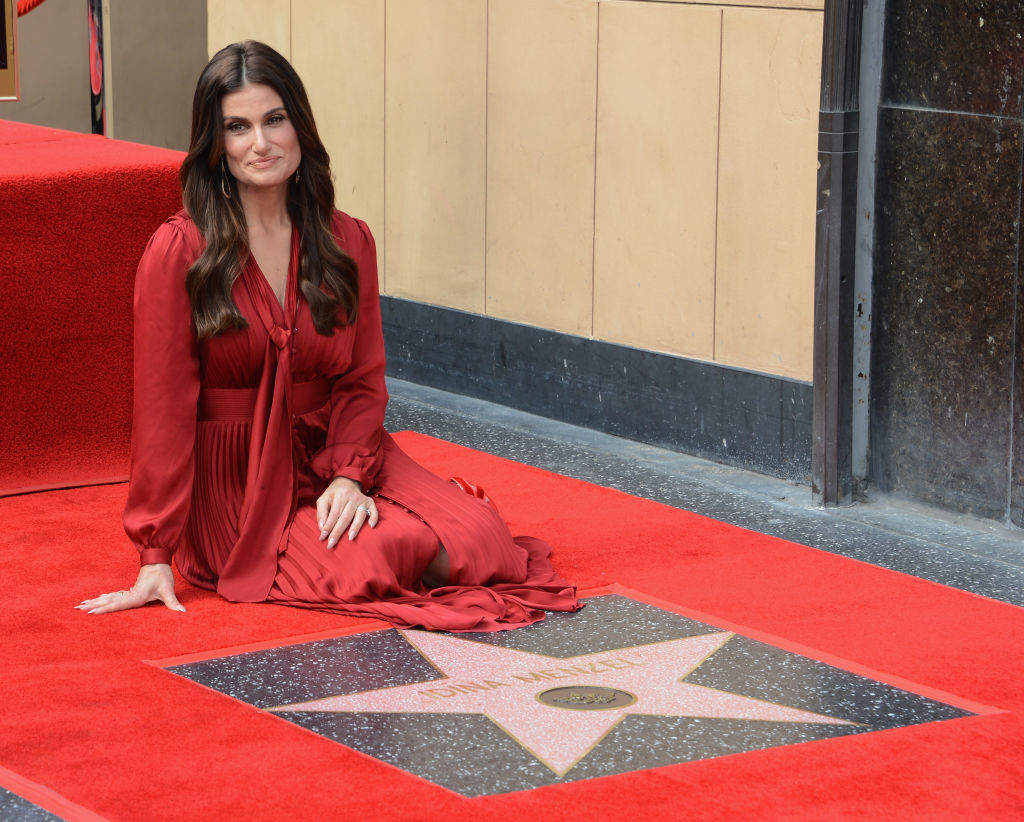 Bobby Lopez and Kristen Anderson-Lopez returned to write the songs of Frozen 2. The second time around, there was a little less pressure for Idina Menzel.
"I am so trusting of the situation and this creative process, whether it be singing or doing dialogue," Menzel said. "They so have our backs. They've gotten to know us as people and as singers and so they made our lives easier. Just something about how Kristen and Bobby can write such memorable impactful melodies but also tell story and evolve your character through all of that is quite a gift. So I can just go in there and have fun."
When the show must go on for Idina Menzel
Idina Menzel also performs concerts all over the world. When she's live, she doesn't get a second take. So if she's having a rough night, Menzel has tricks to get through "Let It Go."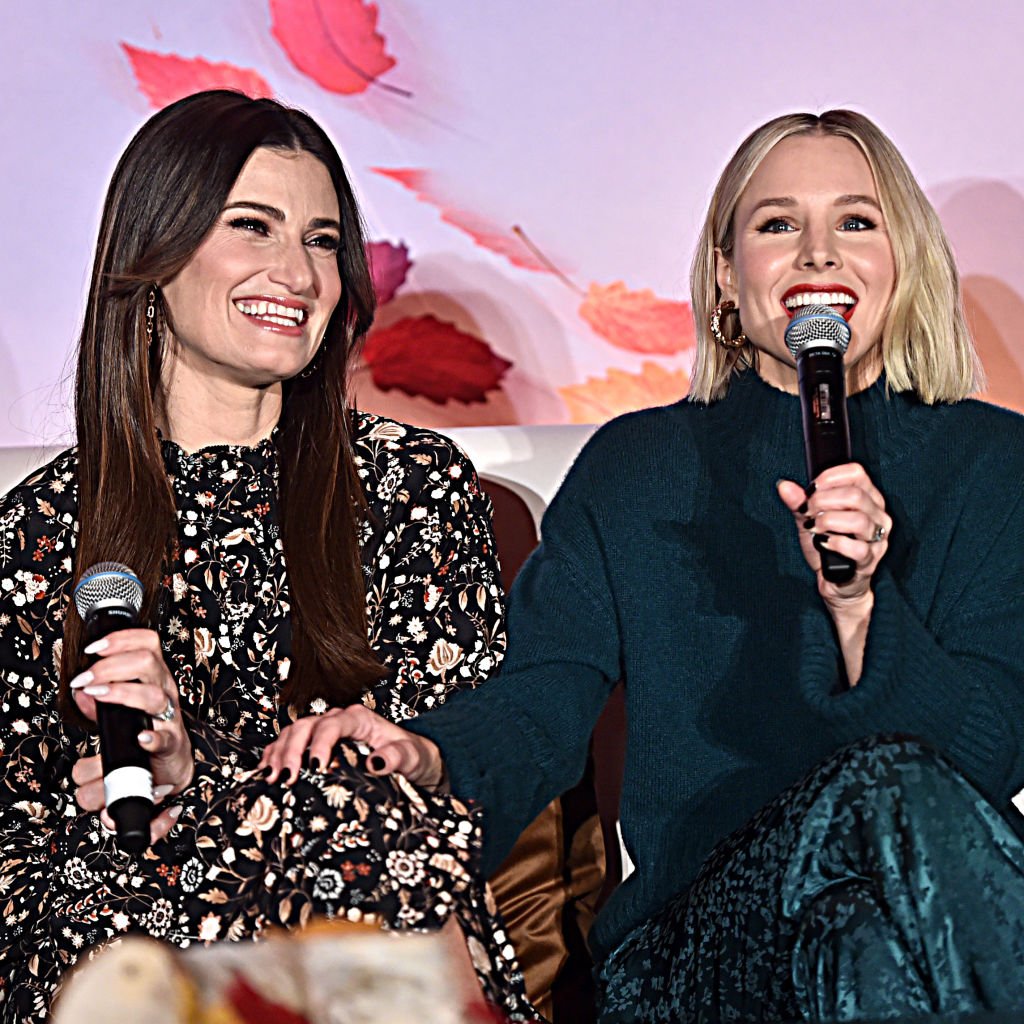 "On a good day I do and I'm like let's take it, let's go for some of these high notes," Menzel said. "Then when I'm out in the middle of Amsterdam on a tour and I have a cold, I just want to go home. I have to take it down in key. They're really challenging songs."
The 'Frozen' songwriters consider Idina Menzel their instrument
Bobby Lopez and Kristen Anderson-Lopez record the first version of every Frozen song. However, knowing they have a singer like Idina Menzel pushes them to compose for her talents.
"If you're giving a Stradivarius, you write to a Stradivarius," Anderson-Lopez said. "I'm also older than you guys but got to dance around to Rent in my apartment and even audition for Maureen a couple times when I was a mediocre actress and got typed out very quickly. So I knew Idina's voice."
Anderson-Lopez went on to describe how Idina Menzel took the lyrics to "Show Yourself" and made them exponentially more meaningful.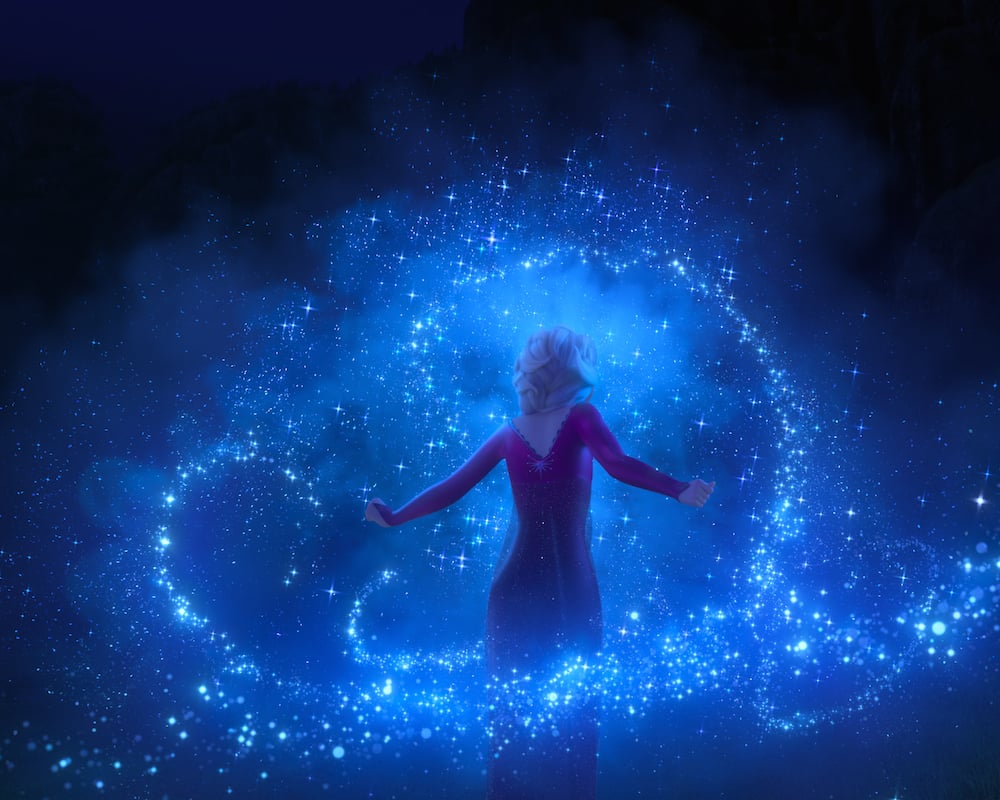 "One of the things that's so amazing is when she goes, 'Every inch of me is trembling,' it feels like a warm hug. She has this warmth and this vulnerability down low and then as you bring her higher and higher, she gets stronger and stronger and more powerful. So she just reaches into your soul when she's singing these big giant songs and I really truly think that we are the lucky ones to get to write for her.  She's our muse and she's the one that inspires us to write these songs for this instrument."

Kristen Anderson-Lopez, Frozen 2 press conference, 11/9/19
The 'Frozen 2' songwriters weren't trying to repeat 'Let It Go'
Now it's easy to say "Into the Unkown" is Idina Menzel's new "Let It Go." When they were writing the script and the music, Lopez and Anderson-Lopez weren't trying to top "Let It Go." 
"[Directors] Jen[nifer Lee] and Chris [buck] and [producer] Peter [Del Vecho], when they first began this project, didn't think about trying to top the first one. They just thought about the characters. They just thought about the story. They pitched us this bit of an idea that they had and just gave us the chills. We all fell in love with this continuation of a story and characters that we all loved. Every day we talked to them on the phone and these moments came up for songs. We were thinking about story the whole time."

Bobby Lopez, Frozen 2 press conference, 11/9/19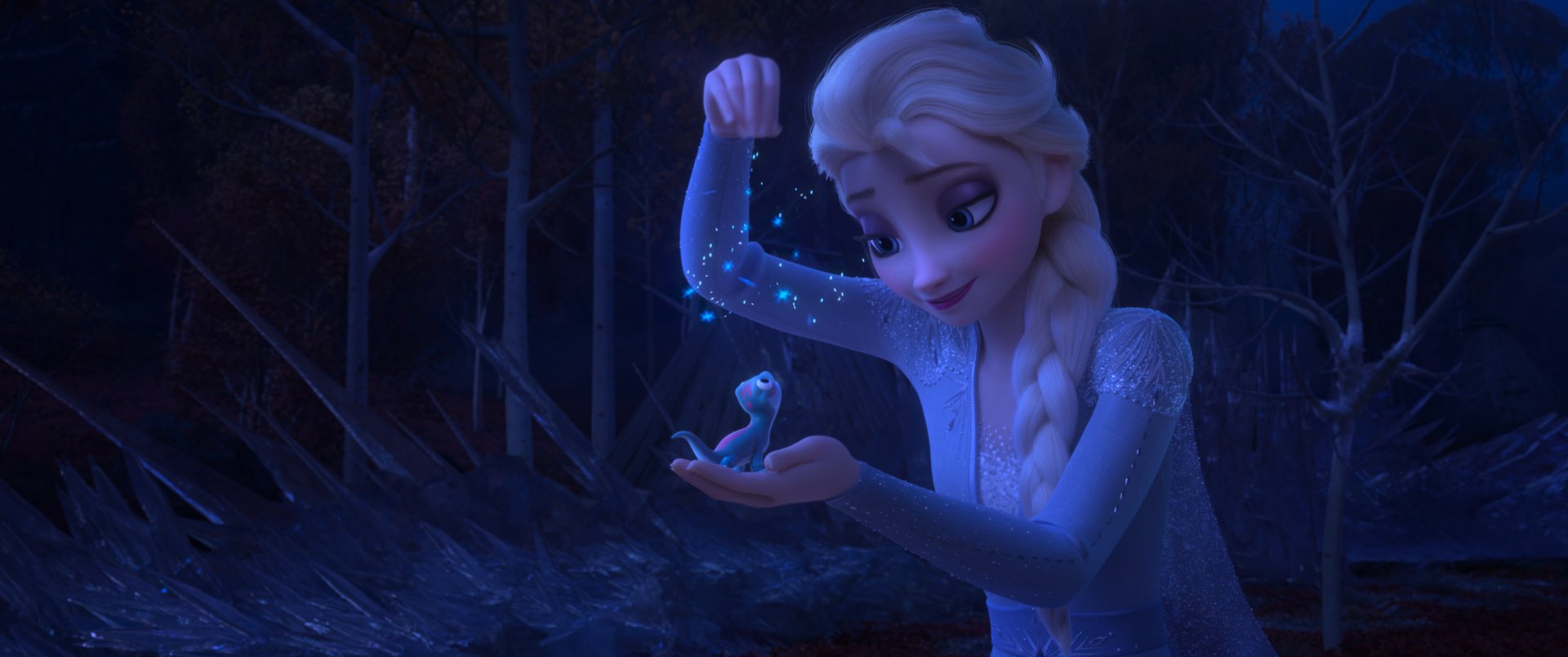 Anderson-Lopez concurred that the script comes first.
"There's never a song without beautiful pages and a fascinating story that makes us go oh my gosh, can we hang up the phone right now and please go write it?" Anderson-Lopez said. "'We'll get it back to you in like a day or two.' That's the best feeling and you're never thinking about pressure or following up when you're so excited because their story has inspired you to go rush to the piano and figure out how to nail that story point."