What if All of Tom Holland's 'Accidental' MCU Spoilers Aren't Accidental?
Tom Holland has been branded the worst MCU secret blabber of all time, so much to the point where Disney no longer trusts him to do interviews or read scripts without giving something away. He's not the only one in the MCU who can't seem to keep secrets. Although maybe he's been unfairly pinned as the worst one.
What if we all have to reinvent perceptions about Holland giving away plot points he shouldn't? Some MCU fans suggest maybe it's a subtle, intentional act for the sake of marketing.
Maybe it seems incomprehensible Disney would go to lengths like this to market one of their new MCU movies. Then again, when looking at the way Holland blabs, it really could be a unique marketing method to generate buzz within the fan community.
How true is it that Tom Holland's accidental reveals aren't really accidents?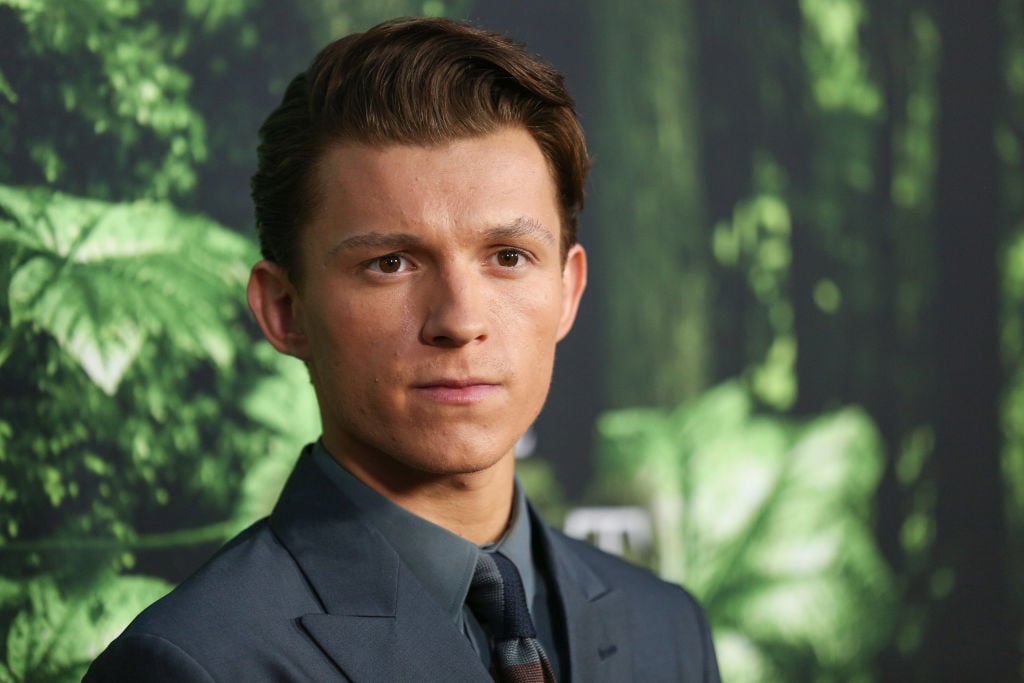 Someone started a thread on Reddit recently theorizing all of the accidental Marvel reveals by Holland have been by Disney design from the marketing department. The theory goes that maybe he really did blab one secret by accident. Then Disney ran with the gag and decided to set up situations where Holland would "accidentally" reveal something during each subsequent release.
Originally, it was thought Disney/Marvel had become exasperated at Holland for revealing so much to a point where they had to place his co-stars next to him during interviews. When placed in this context, it does make some sense Disney perhaps used this to generate interest about upcoming MCU films to save money on social media marketing.
Not that Disney doesn't already put millions into their marketing campaigns. Imagine how much they'd save, though, if they just generated social media buzz based on an "act" where Holland reveals something not really relevant to the plot anyway.
There is an argument to be made the reveals he's given away haven't really ruined any of the Spider-Man movies, and other secrets were still kept.
Will Tom Holland admit all the reveals are just an act?
Chances are, they never will admit to it, but it's all in tune with typical Disney marketing paths. Even back to the time of Walt Disney, the marketing efforts put into his films and TV shows were done in the cleverest ways.
Part of that was revealing secrets about their special effects magic. Walt Disney's TV shows of the day in the '50s and '60s frequently did special shows about their Imagineers working on attractions and feature films.
Having a prime-time TV show as a marketing platform was one of the most valuable tools in the history of entertainment, helping Disneyland become popular from the beginning. Most of the successful box office takes of Disney's big-screen features were also likely the direct result of the TV anthology show.
With today's social media playing a big part in generating film buzz, having Holland slipping on revealing a "secret" would probably create more online discussion than anything else.
Tom Holland may not be the only one in on this marketing plan
Comments on the above Reddit thread also suggest others in the MCU are in on the ruse. Mark Ruffalo might be in on it himself based on the time he accidentally left his phone on during the theatrical premiere of Thor: Ragnarok.
When thinking about that a little more, it does seem overly convenient when nobody had ever done such a thing before. No doubt the others who join Holland during interviews are all a part of the ploy.
Of course, this might not be accurate since Reddit certainly isn't always the greatest prognosticator. They did at least make everyone think about what's real and what isn't, something nobody would think would come from Disney. In the times everyone lives in, though, it makes complete sense.