'What If…?' Episode 4 Answers Marvel Fans' Biggest Question About the 'Spider-Man: No Way Home' Trailer
The trailer for Spider-Man: No Way Home finally dropped last week, sending the internet into a frenzy over Tom Holland's dive into the multiverse. The Spider-Man sequel promises to shake things up for the MCU's Peter Parker, courtesy of a spell cast by none other than Doctor Strange (Benedict Cumberbatch). After watching the new footage, however, some fans questioned whether the Sorcerer Supreme would ever do something so reckless. What If…? Episode 4 settles that debate.
Is Doctor Strange acting out of character in the 'Spider-Man: No Way Home' trailer?
Doctor Strange is one of the Marvel Cinematic Universe's less-explored characters, so it's hard to predict what he'll do in a given situation. The last time fans saw him, he was attempting to save humanity from Thanos' snap — undoubtedly a high-priority situation. And Cumberbatch's character responds as he should, even telling Tony Stark (Robert Downey Jr.) and Peter Parker (Tom Holland) he'll prioritize the Time Stone over their lives.
Of course, this isn't the same character fans meet in 2016's Doctor Strange. Before and directly after Stephen Strange has his pivotal car crash, he's equal parts arrogant and rash. He learns to be a hero in spite of those things, but he never truly eliminates those pieces of his personality. Even at the end of the film, he continues to do things Wong (Benedict Wong) explicitly tells him not to.
Still, fans assumed he'd grown over the course of Phase 3, at least enough to know better than to cast a reality-bending spell on a teenager's whim. However, What If…? Episode 4 proves Doctor Strange is still flawed enough to put the fate of time and space in jeopardy.
'What If…?' Episode 4 reimagines the plot of 'Doctor Strange'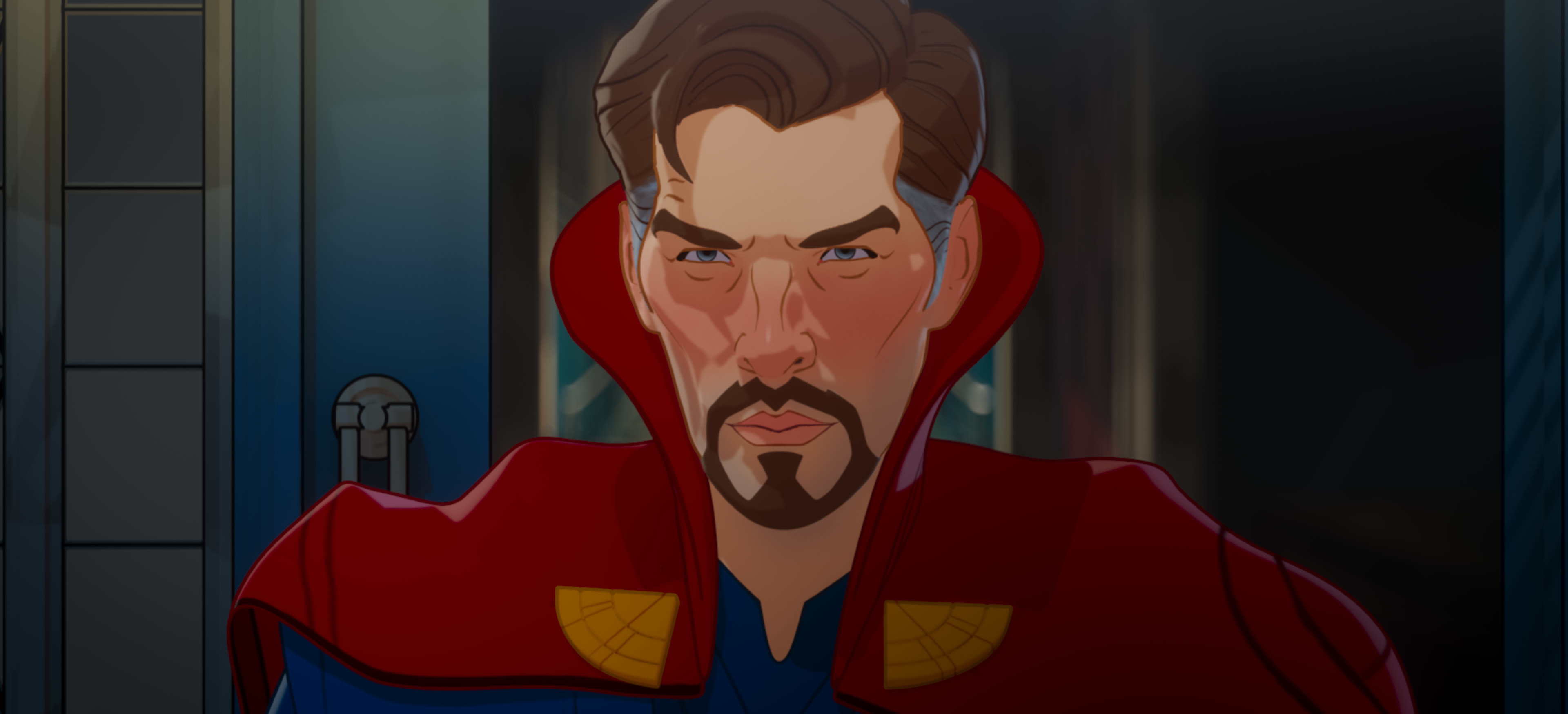 RELATED: 'What If…?': Which Marvel Stars Are Part of the Show's Voice Cast?
Although Avengers: Infinity War and Avengers: Endgame show a Doctor Strange who's stoic and responsible, What If…? Episode 4 reminds fans of his origins. The animated episode reimagines the plot of the 2016 film, pondering what would happen if Strange lost Christine Palmer (Rachel McAdams) in the car crash instead of the ability to use his hands.
The answer? He seeks out the mystic arts in an attempt to bring his love back to life. It's slightly less self-absorbed than learning them to restore his hands, but Strange's obsession in the episode leads him — and the rest of the world — to some pretty dark places.
Following in Wanda (Elizabeth Olsen) and Loki's (Tom Hiddleston) footsteps, the character messes with reality and faces the consequences. Even the omnipresent Watcher (Jeffrey Wright) can't fix what he's broken.
'What If…?' Episode 4 settles the 'Spider-Man: No Way Home' debate
RELATED: Marvel's 'What If…?': Why Didn't Chris Evans Return for the Disney+ Series?
What If…? Episode 4 answers whether Doctor Strange is acting out of character in Spider-Man: No Way Home with a resounding "no." In fact, the animated story is the perfect lead-in to the upcoming Spider-Man sequel, reminding viewers' exactly how reckless the Sorcerer Supreme can be — and that he's flawed, even with all of his newfound responsibilities.
The balance between the character's opposing qualities should make for an interesting ride in Spider-Man: No Way Home. Fans will see what becomes of Doctor Strange — and the universe he's looking after — when the film arrives on Dec. 17, 2021.
Episode 4 of Marvel's What If…? is currently streaming on Disney+.