What Inspired Dolly Parton to Write Her Infamous Song, 'Down From Dover'
Dolly Parton has written a lot of heartbreaking songs throughout her career. One of those songs is "Down From Dover," which tells the story of a young woman who gets pregnant out of wedlock. Here's how the controversial tune came to be, in the Queen of Country's own words.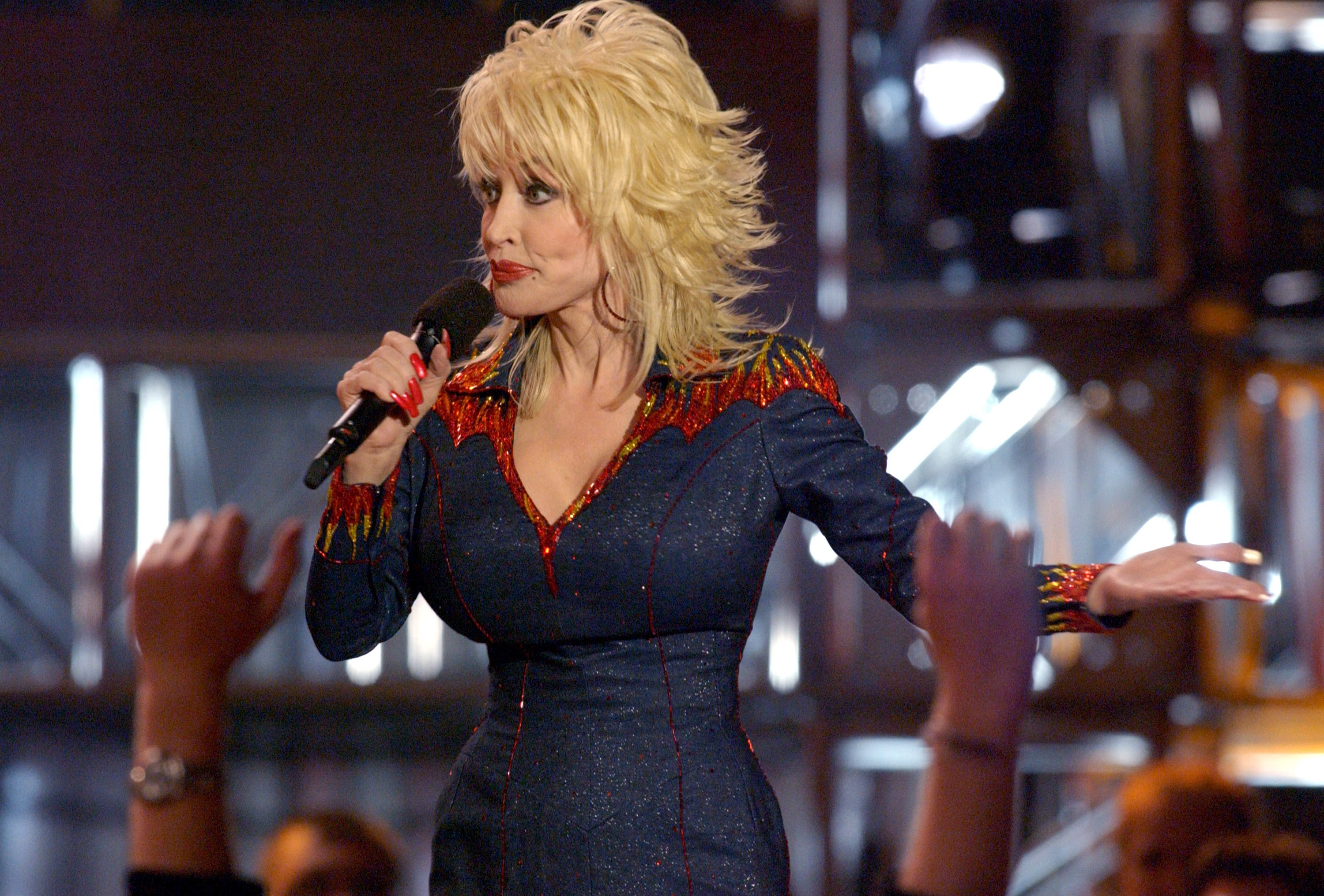 Dolly Parton wrote 'Down From Dover' on Porter Wagoner's tour bus
Parton can write a song just about anywhere. She wrote "Down from Dover" on her former duo partner Porter Wagoner's tour bus.
"We rode past Dover, Tennessee, and my mind started going," she wrote in her 2020 book, Dolly Parton, Songteller: My Life in Lyrics. "It was a beautiful day, and the wind was blowing. There was this field of clover waving in the wind. So there we were, Dover-clover, and that started me off: 'The sun behind a cloud just cast a crawling shadow o'er the fields of clover. And time is running out for me. I wish that he would hurry down from Dover.'"
Different "Dovers" have claimed the song as their own. But it was written about Dover, Tennessee.
"The song was big in England, so everybody over there thinks it is about Dover, England," she wrote. "And Dover, Delaware, claims it, too. We used that city as the backdrop for the [2019] Netflix movie about 'Down from Dover.' But it was inspired by Dover, Tennessee."
No one would play 'Down from Dover' on the radio
While "Down From Dover" is certainly a fan favorite, no one would play it when it was first released.
"It couldn't be released as a single because of its subject," wrote Parton. "Disc jockeys weren't interested in it; it was too controversial. Even to this day, people don't talk about this, and they especially didn't back then."
When Parton originally released the song back in 1969, the subject matter was shocking to many people.
"Back when I wrote it, if you got pregnant out of wedlock, you were either going to have to get rid of the baby, have it adopted, or you just had to leave home altogether," she wrote.
Still, she thinks it should have been played on the radio.
Dolly Parton's famous depressing songs
Young Dolly Parton grew up listening to the songs her mother would sing — English, Irish, Welsh folk songs about death and tragedy. The subject matter influenced Parton at an early age. Some of the "Light of a Clear Blue Morning" singer's first songs displayed depressing, mature themes. The themes seemed to stick. "Down from Dover" isn't exactly a happy song.
"In the song, the parents turned against the girl," wrote Parton. "They sent her out so she found a place out on a farm with an old lady, and the baby died. Lord, I just can't get depressing enough, can I?"
To be fair, Parton says she even surprises herself when she writes depressing endings. She never knows how something's going to end until she gets there.
"When you tell these stories, you have to have a beginning, a middle, and an end," she wrote. "So I just keep writing along. I never know, myself, how I'm going to end it, until I get close to the end. Only when I start talking about it or thinking about it do I realize how morbid I really am. People always say, 'You just seem so happy.' I say, 'Yeah, but I can certainly write you a morbid song!'"