What Instruments Do The BTS Members Play?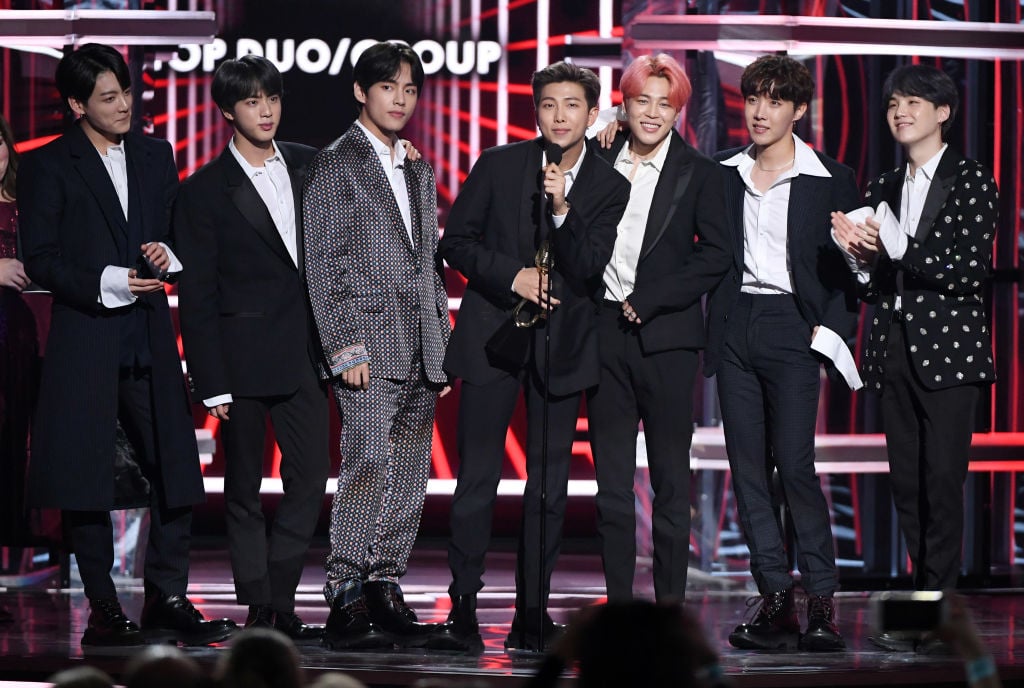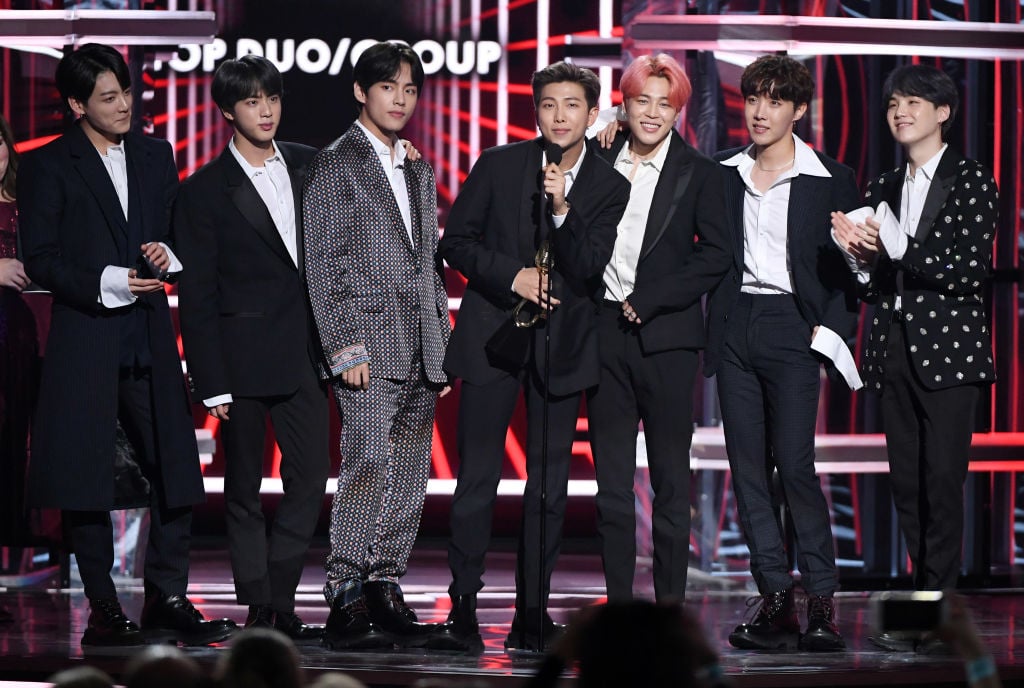 Typically, when BTS performs they dance in synchronized routines to music. Even though the dance routines are difficult to execute, BTS still manages to flawlessly sing and rap while dancing. The group of seven features a rap line made up of RM, Suga, and J-Hope. The other four members, Jimin, V, Jungkook, and Jin, make up the group's vocal line. Fans who recently discovered BTS might not know that while the group typically doesn't perform with instruments, all of the members are musically talented outside of singing, rapping, and dancing.
Several members of BTS can play multiple instruments
It's no secret the vocal line of BTS all have killer vocals. Jin's solo song "Epiphany" recently reached 50 million views on YouTube, and Jimin is the first Korean artist to have three solo songs reach 50 million streams on Spotify. V's solo song "Singularity" has 108 million views on YouTube. During the group's Love Yourself: Speak Yourself tour, Jungkook performed his solo "Euphoria" while flying over the stage.
Before joining BTS, V was a talented saxophonist. He also knows how to play the piano, and often posts videos of himself playing piano on the group's Twitter account. Jin plays guitar, ukulele, and piano. While most of the members do not play instruments for their live performances on tour, Jin plays piano during his solo track, "Epiphany." Jimin also plays guitar and piano, and fans can watch both Jimin and Jin play the instruments on BTS's VLIVE live streams.
Jungkook is the "Golden Maknae" of the group because he is great at everything he tries even though he is the youngest member. Jungkook can play guitar, saxophone, and drums.
"I've said it so many times, Jungkook is great at everything," said RM.
Suga is one of BTS's rappers, and he is a skilled pianist. According to RM, Suga has perfect pitch, which is the ability to hear and recreate notes without a reference. This occurs in only one of every 10,000 people.
BTS writes and composes their own music
In addition to playing piano, Suga is also a renowned composer. In 2019, he wrote songs for Lee So-ra and HEIZE and helped produce a song for Epik High. He has written over 100 songs with BTS. RM also writes and produces music, and like Suga he has written over 100 of BTS's songs. J-Hope assists with composing music and he plays a huge part in choreographing BTS's dances.
Jimin wrote his solo songs "Lie" and "Promise." V wrote his solo songs "4 O'Clock" and "Stigma." V also recently released the song "Winter Bear." In addition to writing and composing the song, he directed the song's music video. Jungkook produced and wrote the lyrics for BTS's song, "Magic Shop." Earlier in 2019, Jin released a solo track titled "Tonight." It was the first song Jin produced and he also wrote the lyrics for the song.
BTS is a group of talented musicians. They put a lot of passion into learning new instruments and creating heartfelt songs. By taking part in the creative process, they bring sincerity to their music, which adds to their universal appeal.