What Is '90 Day Fiancé' Star Darcey Silva's Net Worth?
The world first became well-acquainted with Darcey Silva in 2017, when she appeared on TLC's 90 Day Fiancé: Before the 90 Days. Prior to that, though, she had been in the entertainment industry for years, co-founding a movie production company and a fashion label with twin sister Stacey Silva, making cameo movie appearances, and recording singles with Stacey. Unsurprisingly, the Silva twins have also appeared on other reality shows — though none were nearly as popular as 90 Day Fiancé — and even filmed a super trailer for their own show.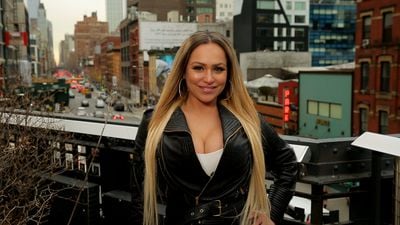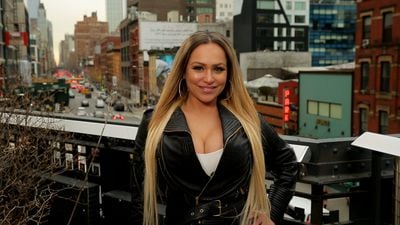 Darcey Silva's never-ending 'Before the 90 Days' saga
Silva has been a mainstay on all four seasons of 90 Day Fiancé: Before the 90 Days. She appeared with former Dutch boyfriend Jesse Meester during the first two seasons and when their famously tumultuous relationship ended, Darcey returned to the show for seasons three and four, this time with now-ex Tom Brooks from the United Kingdom.
Over the course of her time on Before the 90 Days, Darcey's role has increasingly become viewed as being for comedic relief. As ScreenRant explains, "Many fans thought that Darcey Silva has been a gold mine for comedy and tragedy surrounding the hit TLC show due to her inability to pick out a decent boyfriend." Fans may not be all that far off, as recent Instagram photos show Darcey filming the new season of 90 Day Fiancé: Before the 90 Days with Bulgarian boyfriend Georgi Rusev.
How does Darcey Silva earn money aside from the show?
Having worked on so many projects in the entertainment industry over the years, Darcey has earned money from many sources. Her primary source of income has been her fashion label, House of 11, which she started with twin sister Stacey in 2010. The label garners attention from some major models and celebrities, including Demi Lovato and Nicki Minaj. 
Aside from House of 11, the Silva twins also founded Eleventh Entertainment, the movie production company behind 2013's White T, a rap comedy. Darcey and Stacey serve as co-executive producers and have even made some cameo appearances. The multi-talented duo also recorded a couple of songs together in 2018 and 2019 and released them on Spotify and YouTube. Using her social media following as a platform, Darcey also frequently promotes products on Instagram, undoubtedly earning money from affiliate links and paid partnerships.
Not everything is as it seems
In a 2019 Reddit thread, several observant fans noticed that Darcey seems to own a lot of luxury handbags and other accessories. Using some internet detective work, they gathered proof that the "designer" goods were actually replicas — and not very good quality. One fan stated plainly, "This is an indication to the world that she is trying to live big on a small budget."
Speaking of small budgets, 90 Day Fiancé stars reportedly earn just $15,000 per season and an additional $2,500 for the post-season tell-all. Spinoffs such as Before the 90 Days and Pillow Talk pay slightly less. That's peanuts in comparison to other popular reality TV shows like Teen Mom and the Real Housewives franchise, where salaries are commonly at least six figures. 
Because she isn't an A-list celebrity, sites like Forbes and Inc don't report Darcey's net worth, but it isn't difficult to piece together that it's not enough to justify casually wearing $30,000 worth of Cartier bracelets or carrying multiple designer bags with several-thousand-dollar price tags all at once. The most likely estimates of Darcey Silva's net worth place it between $1-5 million, and you can safely assume it's at the lower end of that range.