What is Actor Jeff Bridges' Net Worth?
Born into Hollywood royalty, Jeff Bridges made his movie debut at the tender age of two. By the time he was in high school, Bridges had several episodes of Sea Hunt and Lassie as well as a made-for-television movie under his belt. Nonetheless, the handsome actor didn't completely dedicate his life to the performing arts until he was somewhat older.
Who is Jeff Bridges?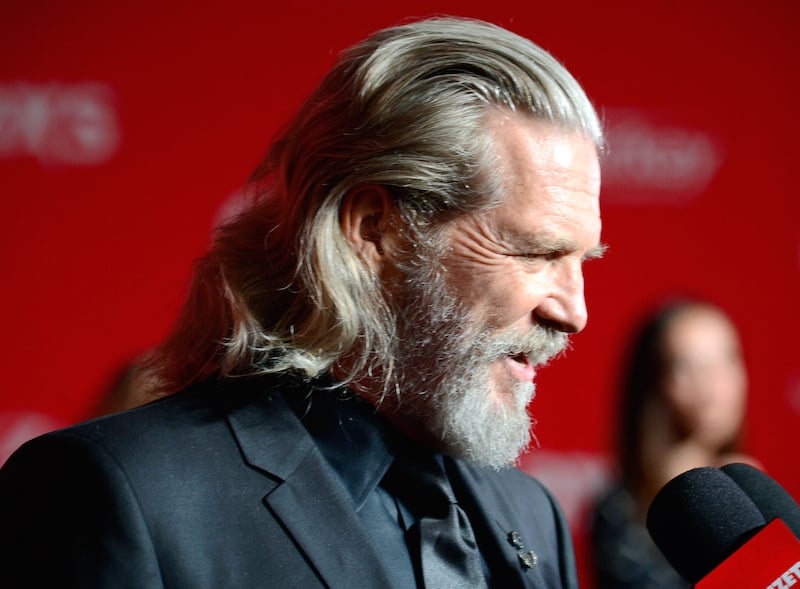 Jeffrey Leon Bridges was born in Los Angeles, California on December 4, 1949. The third child of movie actors Lloyd and Dorothy Bridges, Jeffrey joined older brother Beau in the family's spacious Holmby Hills home. Another brother, Garrett Miles Bridges, tragically perished of Sudden Infant Death Syndrome the year before Jeff was born. Bridges' only sister, Lucinda Louise, arrived in L.A. in October 1953.
Despite being granted all the comforts of a wealthy California lifestyle, young Bridges often found himself in trouble at school. His dabble into juvenile delinquency was nipped in the bud when his mom and dad sent him to a military academy for his freshman year of high school. He despised every minute of it and eventually convinced his parents that he was disciplined enough to return to public high school.
A multi-talented performer
Before he graduated from public high school, Bridges explored many facets of his inherent creativity. He nurtured his ability to compose songs, one of which was featured in a film called John and Mary. The teenage musician also sold a couple of original songs to renowned music producer, Quincy Jones.
After graduation from University Senior High School in west L.A., young Bridges called upon his dad's Sea Hunt connections to enlist in the Coast Guard Reserves. This move protected him from active duty in the Vietnam war which was very heated at the time.
After being honorably discharged from the Coast Guard, an eager Bridges headed east to New York City where he enrolled in acting classes and workshops at the prestigious Herbert Berghof Studio. In 1970, Bridges was awarded parts in the Dustin Hoffman vehicle, Halls of Anger as well as The Yin and Yang of Mr. Go.
Bridges' acting credits and musical career
Bridges' first movie appearance as a toddler was just the beginning of a long and illustrious movie career that includes such well known flicks as The Big Lebowksi, The Last Picture Show, Starman, and Tron. In addition to movie acting, Bridges has also been featured in numerous TV shows, including Great Performances, The Loner, The FBI, and The Lloyd Bridges Show.
Now a veteran actor, Bridges has received Oscar nominations for his outstanding work on successful Hollywood films such as Thunderbolt and Lightfoot, The Contender, and True Grit. Other notable films for which the actor received Academy Award nominations include Fearless, Iron Man, The Fabulous Baker Boys, and Seabiscuit. In 2009, Bridges received the Academy Award for Best Actor for his starring role in Crazy Heart.
As a musician, Bridges holds his own while playing with the best in the business. Along with gravel-voiced songstress Kim Carnes, Bridges recorded the Johnny Cash standard, "Ring of Fire" which was used during the opening credits for The Contender in 2000. Thirty years prior, Bridges participated in the charity benefit song, We Are the World. More recently, Jeff performed with Niko Case to enthusiastic response at Neil Young's yearly Bridge School benefit in northern California.
Jeff Bridges' current net worth
With many acting credits to his name, it's no wonder than Jeff Bridges is one of Hollywood's wealthiest men. Those in the know at The Richest tout Bridges' current net worth at around $70 million.