What Is Alan Dershowitz's Net Worth and Why Is He Being Iced out on Martha's Vineyard?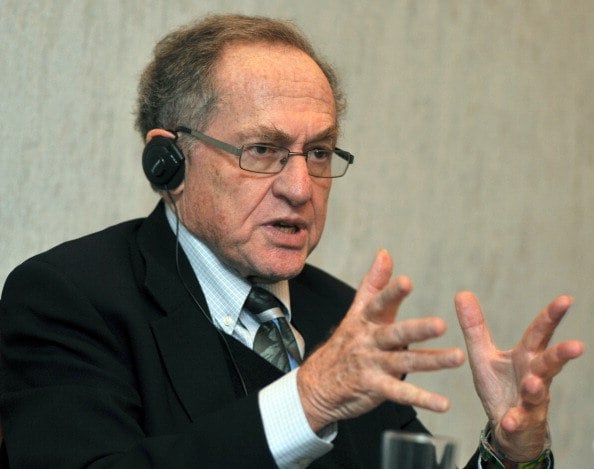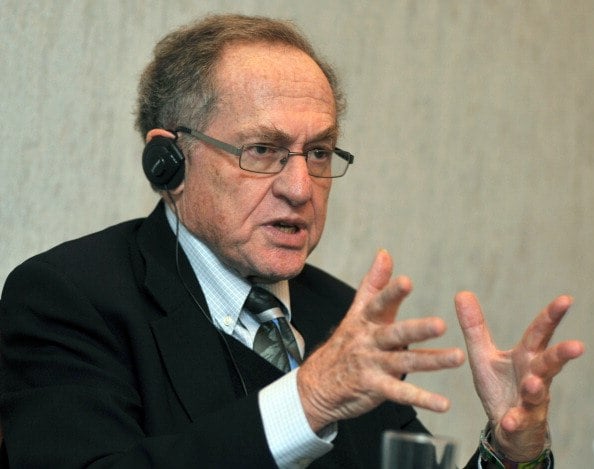 Harvard law professor Alan Dershowitz is known for speaking out on behalf of unsavory defendants. He famously defended Claus von Bülow, who was accused of murdering his wife. Plus he was part of O.J. Simpson's "dream legal team."
While he considers himself to be a political liberal, Dershowitz has been a vocal defender of President Donald Trump. He's backed Trump a number of times, asserting he was only defending Trump's civil liberties.
He famously penned an op-ed, which ran in The Hill where he lashed out at those who dogged him. Plus, painted a picture of being ousted in his stomping grounds of Martha's Vineyard. Dershowitz has plenty of capital that should allow him to retire and enjoy the good life. However, he continues to insert himself into the public eye. Why has his vocal support of the president made him a pariah on the Vineyard?
Dershowitz could live (more than) comfortably
Dershowitz is reportedly worth about $25 million, according to Celebrity Net Worth. After graduating from Yale Law school, Dershowitz went onto clerk for the chief judge of the U.S. Court of Appeals for the District of Columbia. Then he went onto clerk for U.S. Supreme Court Justice Arthur J. Goldberg. He became the youngest law professor at Harvard Law school in 1964 and taught until 2013.
He moved into the public spotlight while working with the American Civil Liberties Union (ACLU). Dershowitz took on high profile cases. This includes appealing the conviction of actor Harry Reems on federal conspiracy charges to distribute pornography across state lines. He also tackled the case of Claus von Bülow. Plus went defended controversial figures like Jim Bakker and Leona Helmsley.
In addition to defending O.J. Simpson, he most recently joined WikiLeaks founder Julian Assange's legal team. Dershowitz's work on the von Bülow case was featured in the film, Reversal of Fortune. He has also been a legal commentator on Fox News, MSNBC and CNN.
Was his op-ed a realistic or whining?
This summer, Dershowitz wrote an op-ed for The Hill. The piece gave him the platform to complain about how he was being treated in the place where he summered. He claimed that although he does not agree with Trump's policies, he's being ostracized on the tony island.
"But that is not good enough for some of my old friends on Martha's Vineyard," he wrote. "For them, it is enough that what I have said about the Constitution might help Trump. So they are shunning me and trying to ban me from their social life on Martha's Vineyard."
He sounded defiant in his opinion piece. "These childish efforts to shun me because I refused to change my position on civil liberties that I have kept for half a century discourages vibrant debate and may dissuade other civil libertarians from applying their neutral principles to a president of whom they disapprove."
"But one good thing is that being shunned by some 'old friends' on Martha's Vineyard has taught me who my real friends are and who my fairweather friends were. From a personal point of view, I could not care less about being shunned by people whose views regarding dialogue I do not respect."
Vineyarders are mixed about his prescence
The Vineyard Gazette covered a discussion Dershowitz held on the island. He admitted he likes to dig into situations that may be uncomfortable. "Look, I was born provocative," he said. "A number of the people who objected are now starting to talk to me, they want to have discourse and dialogue. Maybe I didn't realize enough, how emotionally people are invested in opposing Trump. I was talking to their minds and I probably wasn't sufficiently attuned to their heart, their soul, their emotion."
Dershowitz hoped to leverage his public discussion to demonstrate his patriotism. But some residents or island dwellers still weren't buying it. One former resident wrote a letter to the Vineyard Gazette editor saying that Dershowitz, "joins a coalition put together by Steve Bannon."
Martha's Vineyard Times also included a number of articles last summer about Dershowitz. The comments sections were as divded as the country. One person wrote, "Dershowitz voted for Hillary. He is nonpartisan in his lectures and he never supported President Trump but speaks the facts about the rules of law. The Vineyard seems to have turned into a bunch of libs wanting to shut down anyone that doesn't agree with them ?"
But other comments were against Dershowitz. "OMG. What a blowhard. Just like Trump. He thinks he's like a doctor, but he's more like a overpaid defender of smut. The difference between Hillary and Trump is Hillary wouldn't need your help Dersh. You'd be the hero of no one…not much different then you are now."
Check out The Cheat Sheet on Facebook!