What is Alicia Silverstone's Net Worth?
Few movies make us as nostalgic as the 1995 coming-of-age film Clueless. Just imagine yellow plaid, and you'll be transported back to Beverly Hills with our favorite fashionista, Cher. Played by Alicia Silverstone, the film's leading lady helped Clueless take off. This year marks the film's 25th anniversary since its premiere so, in its honor, let's take a look back at Alicia Silverstone's career and find out what her net worth is today.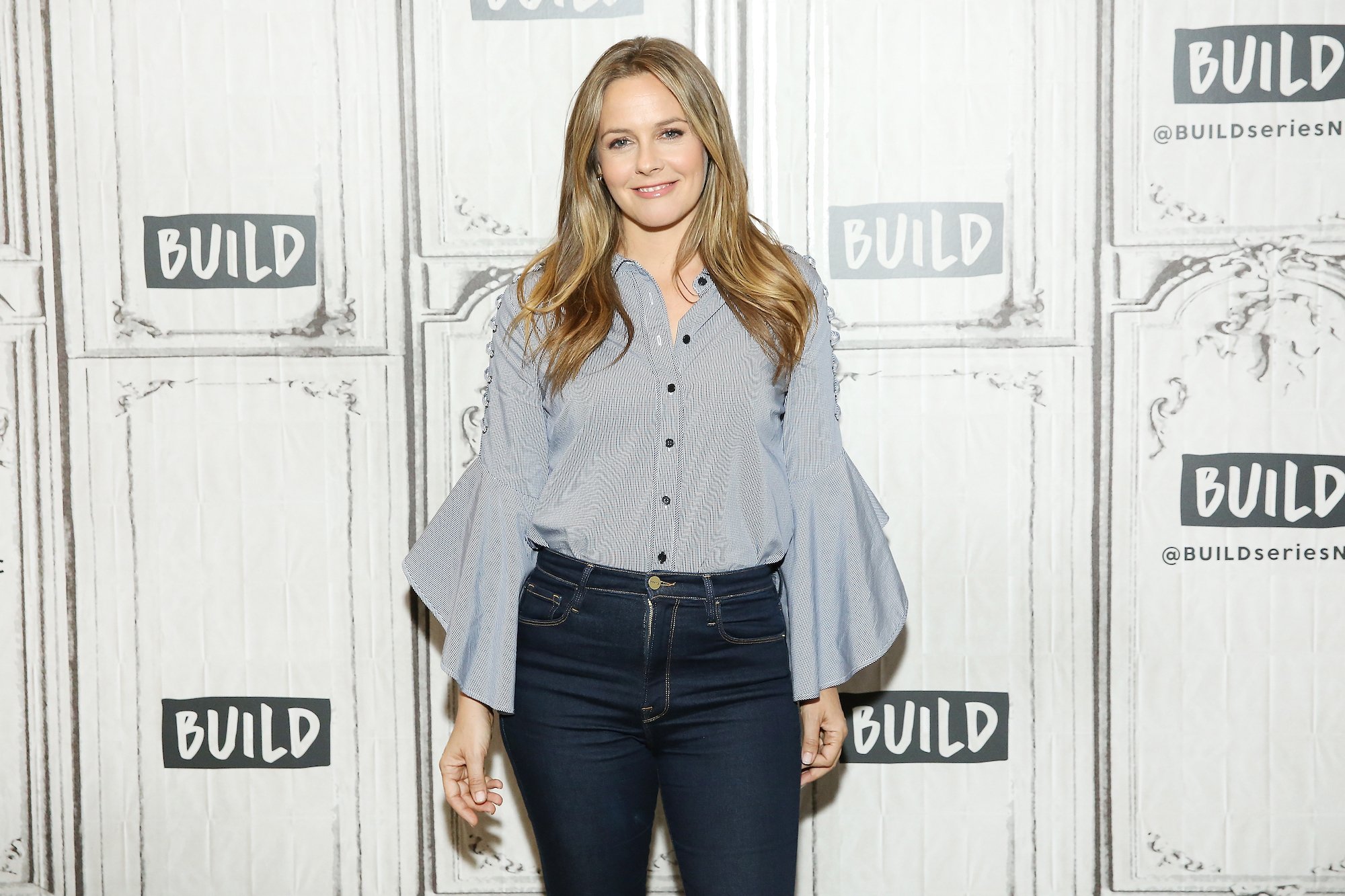 Alicia Silverstone only had a few roles before her breakout in Clueless
Silverstone's first acting role as a guest star on the sitcom The Wonder Years, when she was 16 years old. The following year, she had her film debut in The Crush in 1993. Her role in the film started getting her attention; she won two MTV Movie Awards that year, according to IMDb. Following that, Silverstone made a few more under-the-radar films, continuing to get her name out there in the industry.
Surprisingly, it was music videos that led to Silverstone being "discovered." She starred in three Aerosmith videos for their songs "Cryin'," "Amazing," and "Crazy." From there, she was cast in the leading role in Clueless, which made her a household name. Clueless made $56 million in the U.S. and has since developed a cult following, with fans still saying "As if!" to this day.
Alicia Silverstone continued to rise
RELATED: What Is the Cast of 'Clueless' Worth Today?
After Clueless, Silverstone appeared in the big-budget-yet-ultimate-flop Batman & Robin alongside George Clooney and Chris O'Donnell. The film was considered one of the worst movies of the year and Silverstone earned a Razzie Award for Worst Supporting Actress, according to Today. She was harassed by critics and movie-goers for her body shape in Batman & Robin and the experience made her reconsider her career. 
Ultimately, Silverstone let go of the negative reactions and focused on smaller roles that helped hone her craft. She appeared in the film adaptation of Love's Labours Lost, in which she had to sing and dance. She executive produced and voiced the main character for the cartoon Braceface that ran from 2001-2003. Silverstone continued to build her fame and made a number of appearances in movies through the 2000s and 2010s, though nothing brought her as much recognition as Clueless had back in the day — though, she seemed fine with that.
What is she up to now?
Silverstone has starred in more television shows in the past few years than in her entire career prior. She played the main character in American Woman, a show from Paramount Network. To promote the show, Silverstone appeared on Lip Sync Battle, where she reprised her iconic yellow plaid from Clueless and lip-synced along to an Iggy Azalea song, as well as Aerosmith's "Cryin'," another nod to her past work in their music video for the same song.
Most recently, Silverstone can be seen on Netflix's new series The Baby-sitter's Club, a television adaptation of the children's book series of the same name by author Ann M. Martin. Silverstone plays the mom to one of the girls in the babysitter's club. She has another upcoming television series in the works with Netflix called Masters of the Universe: Revelation, which is an animated reboot of the existing Masters of the Universe franchise, and will likely be released next year.
What is Alicia Silverstone's net worth?
These days, Silverstone is living a comfortable life thanks to her 28 years in the industry. Clueless may have made her recognizable, but she has continued to work hard since in films, television, and theater. Her net worth is estimated to be around $20 million. The only Clueless cast member who has a higher net worth is actor Paul Rudd.