What Is Alton Brown's Net Worth?
It's common knowledge that Food Network stars are pretty much guaranteed popularity, success, and money. It's a career opportunity that has shaped various stars and introduced us all to our favorite chefs and recipes over the years. One particularly being Alton Brown, a chef you most likely already know about if you're a fan of food shows.
Brown is known for being a TV personality, celebrity chef, and award-winning author, among many more talents and achievements. With great success comes a significant income. That's why it's no surprise Brown's net worth has made it into the Food Network top 20, and we've got the exact number for you.
Alton Brown's career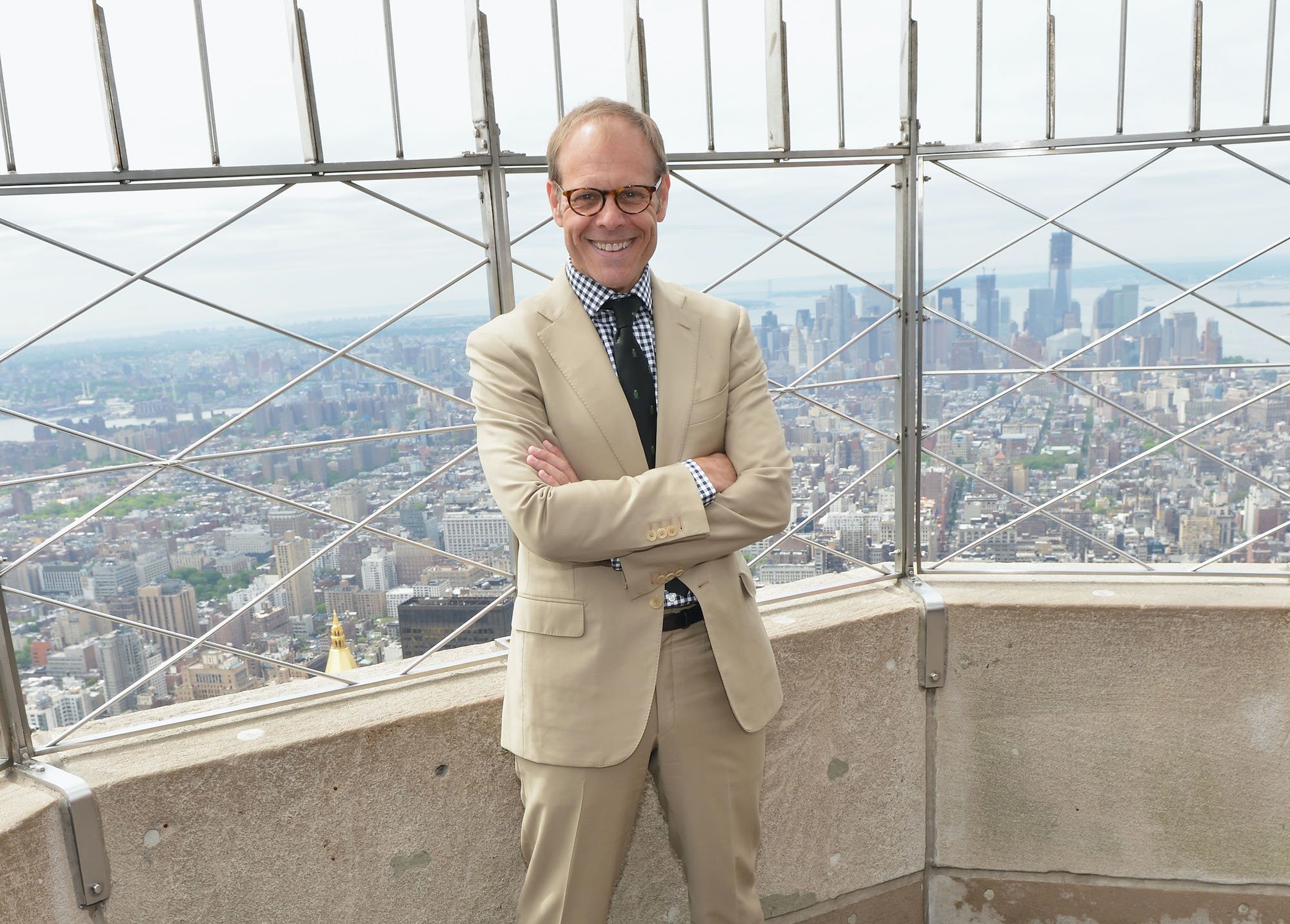 Brown has a long list of professions, but he's most known for shows like Cutthroat Kitchen, Good Eats, and Iron Chef America. He's one of Food Network's longest-standing celebrity chef stars, with a significant list of shows, recipes, and advice that has been a go-to for fans for more than a decade. 
First, Good Eats has had a significant influence on cooking networks since the '90s. It introduced the talented Brown to food lovers while teaching viewers about food safety and cooking tips while keeping conversations entertaining.
Moreover, he gave insight into the history behind certain foods and dishes, the pros and cons of using various cookware (and the best options), and the science behind foods that many appreciate learning about.
Iron Chef America entered the scene in 2005 as more and more people sought out food competition TV shows. Competitors faced "Iron Chefs" in a face to face cook-off, basing their creative and delicious dishes on a chosen ingredient or theme. Brown was the face of the successful show on Food Network, captivating audiences with his own charm and knowledge. 
Brown's show Cutthroat Kitchen takes the popular aspects of food competitions and adds a fun twist. Competitors start the show off with $25,000 to be used in various ways – gaining an advantage themselves or even sabotaging others. 
His most memorable works
Brown's shows could arguably be his most memorable works, but since he has dabbled in several works, there's a lot to choose from. Most notably being his cookbook published in 2016 – Alton Brown: EveryDayCook. IT introduces food enthusiasts to over 100 unique and tasty recipes that are beginner-friendly and useful to the more advanced home cooks
Not to mention it has been awarded incredible reviews and ratings, and even made it on the New York Times Bestseller list.
More recently, Brown even took to some quarantining entertainment that has kept many viewers busy and distracted from all the challenges of 2020. It goes by the name of Quarantine Quitchen and includes a series of fun and lighthearted snippets of Brown and his wife Elizabeth Ingram cooking in their kitchen. 
Brown's net worth is in the top 20
After years of success and various shows, books, recipes, and even music – Brown has made it in Food Networks top 20 net worths with a solid standing. Celebrity Net Worth puts Brown's net worth at an incredible 13 million dollars. Making him earn his spot as the 16th highest net worth out of Food Networks celebrity chefs, according to Yahoo Finance. Big names like Rachael Ray and Jamie Oliver claim first and second place, with unbelievable numbers.
Like many of our favorite TV personalities and chefs, we haven't seen the last of Alton Brown. It's only a matter of time before he hosts another hit TV show with a unique take on food, published more award-winning recipes and books, and earns even more money. It wouldn't even be much of a surprise if we see him move up on the list in the coming years.