What is Andy Cohen's Net Worth?
What is Andy Cohen's Net Worth?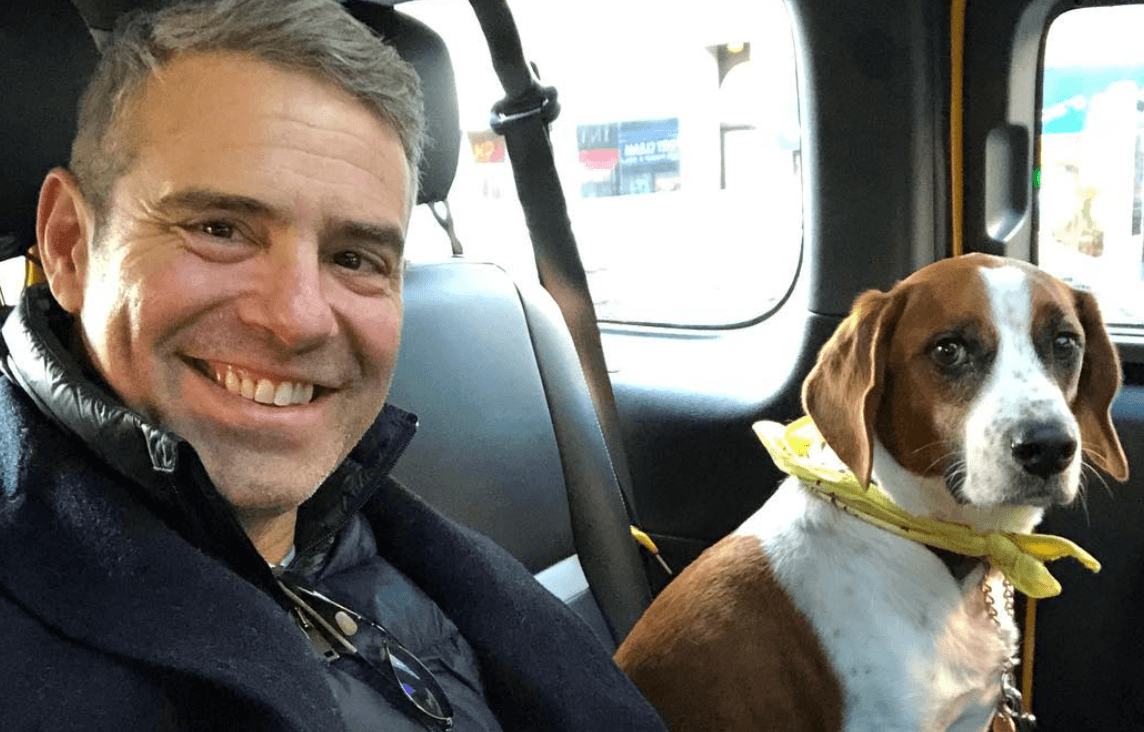 Bravo executive and reality queen (and king) maker Andy Cohen is a force to be reckoned with on the small screen. Cohen rose through the television ranks after graduating from Boston University with a degree in broadcast journalism. But how did he go from being an aspiring intern at CBS to one of the most powerful producers in cable television? Plus, what kind of money is the 50-year-old banking?
He started with a 'hairbrush and a dream'
Born in 1968 in St. Louis, Missouri, Cohen started his career at home, pretending to do interviews using a hairbrush as a microphone, according to Biography. He also knew early in life he was gay and took a leap to come out in college in the late 1980s. He actually didn't come out to his mother on purpose, but rather she found a letter Cohen had from a friend who recently came out.
While appearing on Joy Behar's show, Cohen recalled the conversation he had with his mother. "She [his mother] came and said, 'I think you have something to tell me.' I said, 'I don't want to tell you,' and she said, 'You have to,' and I said, 'Well, you know. …' She said, 'You have to say the words so that you can say it.' So I said it. I'm crying, crying, and about an hour later she said, 'You know I would have hated your wife anyway'."
Then launched his career at CBS
After his internship at CBS, Cohen worked his way up to become a news producer. He worked at CBS for 10 years, eventually becoming a senior producer. He served as senior producer for CBS's The Early Show, then later for the news magazine, 48 Hours, according to Bankrate. In 2000 he left CBS to become vice president of programming for TRIO.
And this was his path to Bravo
He started the century with a few documentaries and worked his way to produce a few movie to television documentaries. Bravo took note of Cohen's work and hired him in 2005 to rebrand the network. At the time the ABC series, Desperate Housewives was hot. As a sociology lover, Cohen found the concept of doing something like the fictional series in real life fascinating.
"Well, what it was is there was a group of women that were brought to us by someone who lived in their neighborhood, which was the largest gated community in the country," Cohen told NPR. "And they were – their boobs were bigger, their hair was blonder, they communicated with their children in a way that I had never seen. And we said…"
The rest is history
The original 2006 show, The Real Housewives of Orange County took off. And then franchises followed such as Beverly Hills, New York City, Atlanta and more. But Cohen produced much more than the Housewives. He also produced an episode of the groundbreaking Bravo series, Queer Eye for the Straight Guy, Work Out, Project Runway, The Rachel Zoe Project and several Kathy Griffin standup documentaries. He also hosts Love Connection on Fox.
He also hosts an evening talk show Watch What Happens Live.  Plus he has a SiriusXM radio channel, Radio Andy. Cohen has written a number of best-selling books and won a Primetime Emmy in 2010 for Top Chef.
He makes about $2 million a year and has a net worth of $15 million, Celebrity Net Worth reports.
Check out The Cheat Sheet on Facebook!