What Is Ariana Grande's Net Worth?
Ariana Grande may only be 26 years old, but she has been in the spotlight for most of her life, and she has had success across multiple fronts.
Ariana Grande may only be 26 years old, but she has been in the spotlight for most of her life, and she has had success across multiple forms of the entertainment industry. 
What started out as a fairly successful child acting career has morphed into a tremendously successful foray onto the musical scene. These days, even other pop icons are quick to heap their praise on Grande and point out her immense singing ability.
Billie Eilish wishes she could trade places with Grande, praising not only her voice but also her ability to persevere through difficult times. 
All of that talent and hard work has left Grande with a considerable net worth . . . all before the age of 30. 
Ariana Grande started training in elementary school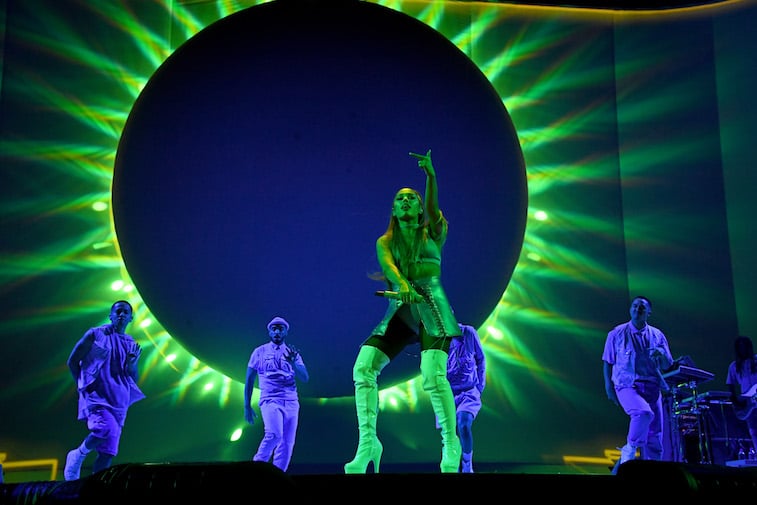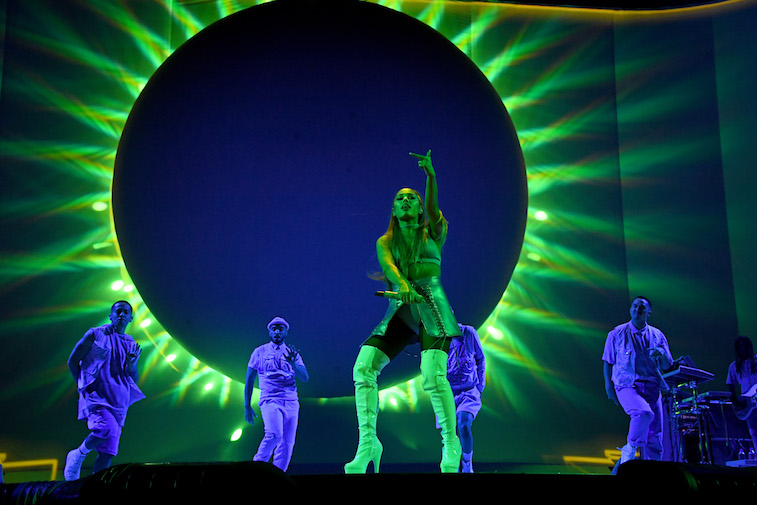 Grande was destined for the entertainment world from a very young age. She started training in voice and acting and was on the stage as a child. At the age of only 15, she got cast in a Broadway play. She followed up that success with some small television roles before landing her breakthrough part on the Nickelodeon series Victorious. 
She did so well on the show that she went on to get her own spinoff series titled Sam & Cat, a show that served as a crossover between Victorious and Nickelodeon's other popular show iCarly. 
Both shows were on the air until 2013, which is the same year that Grande released her first album, Yours Truly. 
Grande's music career took off quickly
While her acting success was certainly noteworthy, it was nothing compared to her musical accolades. She has released albums at a truly phenomenal rate, following up Yours Truly with My Everything in 2014, Dangerous Woman in 2016, Sweetener in 2018, and Thank U, Next in 2019. 
She's had a strong social media presence that has kept fans engaged and tuned in to her every move, giving Grande the perfect platform for stunning world tours. Throughout much of 2019, Grande was on the road for her Sweetener tour, traveling across the United States, Canada, and Europe.
As if that's not impressive enough, the singer has also been working on a live album while on the road! She's been teasing her fans on social media about a potential release date coming soon. 
Grande uses her platform for political activism 
With so many devoted fans and strong social media engagement, Grande is set up to capitalize on political activism very effectively. She has used this influence to work on voter registration causes, promoting young people to get registered and vote in local and national elections.
Grande was very successful at getting people to sign up, amassing over 30,000 new registered voters through her efforts. 
As for how she hopes they'll use those votes, Grande has also been vocal about her own political views and has endorsed Bernie Sanders as the 2020 Democratic presidential nominee. 
Grande has amassed an impressive fortune
With her work spanning across the acting and musical world, Grande has set herself up to be an incredibly successful entertainer. Her tours, in particular, are a source of tremendous profits, and she earned approximately $1 million per appearance on her 34-stop Sweetener tour.
Couple that with the fact that the artist seems committed to continuously producing new music to keep her fanbase growing and invested, and Grande is looking at just the start of what will likely be a long and impressive career. 
As for just how much that start has earned her, Grande's current net worth is estimated to be around $100 million. That's certainly not bad for someone who likely has decades of entertainment left for her adoring fans.