What Is ARMY ZIP? Why Fans Suspect A BTS Comeback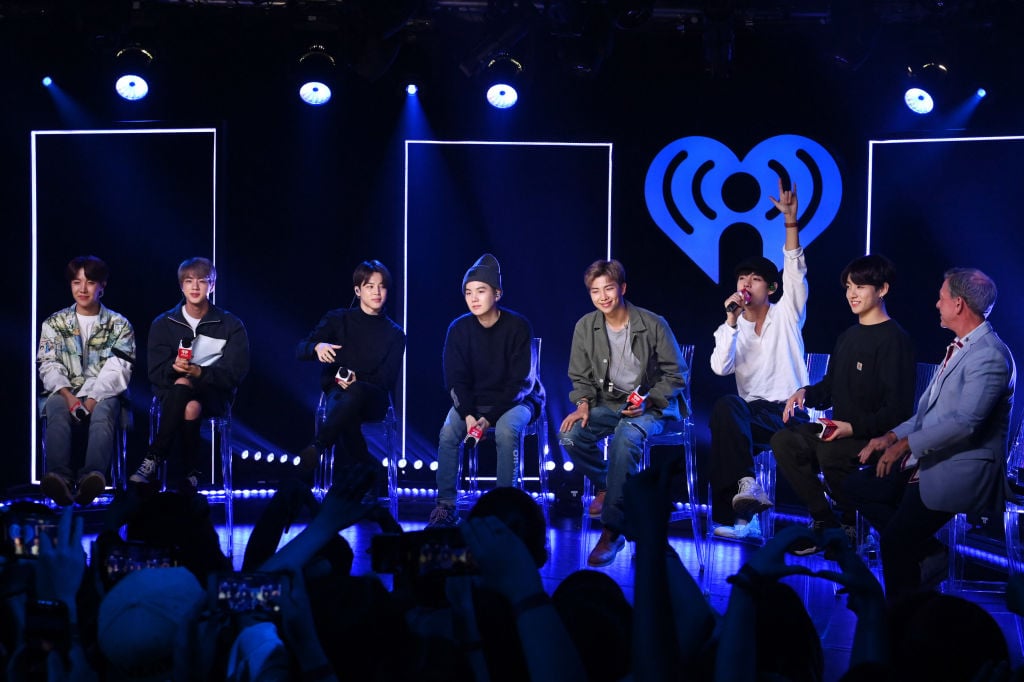 Whoever thought BTS's two month vacation was peaceful for members of BTS ARMY was sadly mistaken. Big Hit Entertainment still releases new BTS content almost every day, giving BTS fans no time to catch a break. The newest content is a video teaser titled "GLOBAL OFFICIAL FANCLUB 'ARMY' MEMBERSHIP Webzine – ARMY ZIP." It caused an entire meltdown on Twitter with fans as they attempted to decode the video.
What is ARMY ZIP?
ARMY ZIP is the Global Official ARMY Membership. Every year, BTS fans have the option to pay an annual fee to join the BTS Official Fanclub. It is a global membership, meaning it is open to fans in South Korea and internationally. With the membership, BTS fans become an official member of ARMY. They receive a starter kit filled with BTS merchandise, a membership card, and gain the ability to enter fanclub raffles for concert tickets. 
What is in the ARMY ZIP video?
Most people wouldn't expect a video that is only 42 seconds long to be so dangerous. The teaser features one of BTS's biggest hits, "Mic Drop." While the 2018 ARMY ZIP featured the members of BTS dressed as princes, the 2019 ARMY ZIP took a darker turn. In a black and white shot, the men appear dressed in outfits that combine their "Fake Love" outfit from the Love Yourself World Tour and their Dior outfits from the Love Yourself: Speak Yourself tour. It's at that moment ARMY knew they were in trouble. 
After that, several solo shots of the members of BTS follow. Jimin appears with tattoos covering his arms. Suga tosses a baseball into the air, and J-Hope poses in front of a green wall. Jungkook and Jin appear bruised and scraped up. V seductively holds a gun. Out of all of the members, RM is the only one who looks remotely happy as he stands outside holding a camera. 
The text on the screen then reads "2019.10" followed by "A NEW SUPERHERO" in red and silver font. Black and white solo shots of the men are interspersed before the screen fades to announce the BTS Global Official Fanclub Army Membership. At the end of the video, BTS quietly claps as they sit on blankets and pillows. The members are dressed in colorful sweaters and laugh, as if they didn't just threaten their fans' lives with their dangerous looks from before.
Fans suspect a BTS comeback is approaching
For members of the Global Official ARMY Membership, 2019 membership kits were expected to be delivered in October 2019. This could be one explanation for the announcement date in the video. Still, some fans suspect a BTS comeback is just around the corner. For months, members of ARMY suspected BTS's next album would drop in October. When Big Hit Entertainment announced the group would be on hiatus until October, fans grew even more suspicious. 
The rumored name for the album is Map of the Soul: Shadow. BTS often releases a series of albums with a connecting theme, and Map of the Soul: Persona is the first of their new series. In the music video for "Persona," RM stands in front of a chalkboard. The words "Map of the Soul" are written several times. However, fans spotted "Persona", "Shadow," and "Ego" written in one section of the chalkboard. With Map of the Soul: Persona being the first, fans assumed Map of the Soul: Shadow and Map of the Soul: Ego are the next installments. 
BTS fans found hidden messages in the ARMY ZIP teaser
BTS fans also suspect a song title for the upcoming album. For several months, the members of BTS have used umbrella emojis on social media and umbrella imagery in their performances.
"umbrellas – the word comes from the Latin word = umbra. umbra means 'shadow' in english. We see that BTS has been using the umbrella emoji several times and even tae posted a photo with an umbrella. This is not the first time se see bts with umbrellas," wrote a Twitter user. 
BTS fans think the writing on Jimin's arm in the ARMY ZIP video also points to a comeback. While there are several messages for fans to dissect from the tattoo-like drawings, ARMY mainly noticed BTS's debut date, Jimin's birthday, and "HAPPY song :)" on one of Jimin's hands.
"GUYS LOOK ITS BTS DEBUT DATE AND JIMIN's BDAY AAA WHATS HAPPENING + HAPPY SONG?? ARE WE GETTING A SONG CALLED HAPPY  WHATS HAPPENING AAAA #ARMYZIP," wrote a fan on Twitter.