What Is August Alsina's Net Worth?
August Alsina broke into the R&B scene with his 2013 release of the song "I Luv This S**t." His passion for the music industry was displayed at an early age as he was uploading music videos of himself to YouTube as a young teen, making him just one more star who jumped from social media to make it big. Since then, though, his fame has often been linked more to his personal life than his professional one. Even as August Alsina has made groundbreaking achievements in the music industry and racked up accolades, headlines often center on the tragedies in his life and his rumored romance with Jada Pinkett Smith.
Just what is this star's net worth amidst all that drama?
August Alsina rose to fame amid tragedy
Alsina did not have an easy path to fame. The New Orleans native faced troubled times in youth, and his lyrics reflect an unstable home life that included exposure to gangs and drugs, according to HNHH. He saw early success with his YouTube appearances, but then he was kicked out of his house at 16, cutting off his access to his growing fan base.
He turned to selling drugs, but his life was upended when his brother was shot and killed in 2010. The tragic event was jarring enough to make Alsina refocus on his musical passion, and he soon relocated to Atlanta and signed to Def Jam Records.
That would be enough of a rags-to-riches story, but sadly Alsina's struggles didn't end there. He revealed in 2017 that he has a liver disease that causes his autoimmune system to attack itself. Prior to this reveal, he had also collapsed on stage and spent time in a coma. He even had to get eye surgery to prevent blindness from a degenerative eye disease. He prefers to keep these medical issues out of the spotlight, though: "I don't really like to talk about it because I'm not looking for anybody's sympathy."
On top of all that, Alsina also stepped up to raise his nieces when his brother was killed and his sister-in-law died of cancer. The singer explains that he takes his responsibility seriously, "They call me Damy it's dad and mommy mixed together and just the weight of that title alone because I don't have kids of my own, it makes me want to be what I know I need to be for them."
August Alsina faced rumors about Jada Pinkett Smith
RELATED: Jada Pinkett Smith Denies Having a Romantic Relationship With August Alsina
August Alsina met Jada Pinkett Smith at a festival through her son Jaden Smith in 2015. Rumors started swirling about the nature of their relationship, but Pinkett Smith insisted that she had a mentor relationship with the struggling musician and nothing more. Lately, though, the rumors have heated back up, and Alsina appears to have confirmed that the pair did have a romantic component to their status.
Jada Pinkett Smith and famous actor Will Smith were married in 1997, but they have been vocal about having an unconventional relationship with an open component. Alsina seemed to confirm this as well.
He explained that he spoke with Smith and got his "blessing" to continue a romantic relationship with Pinkett Smith. It now appears that Pinkett Smith and Alsina have split, but Alsina insists they had a meaningful relationship: "I totally gave myself to that relationship for years of my life and I truly and really, really, deeply loved and have a ton of love for her," he revealed.
What is his net worth?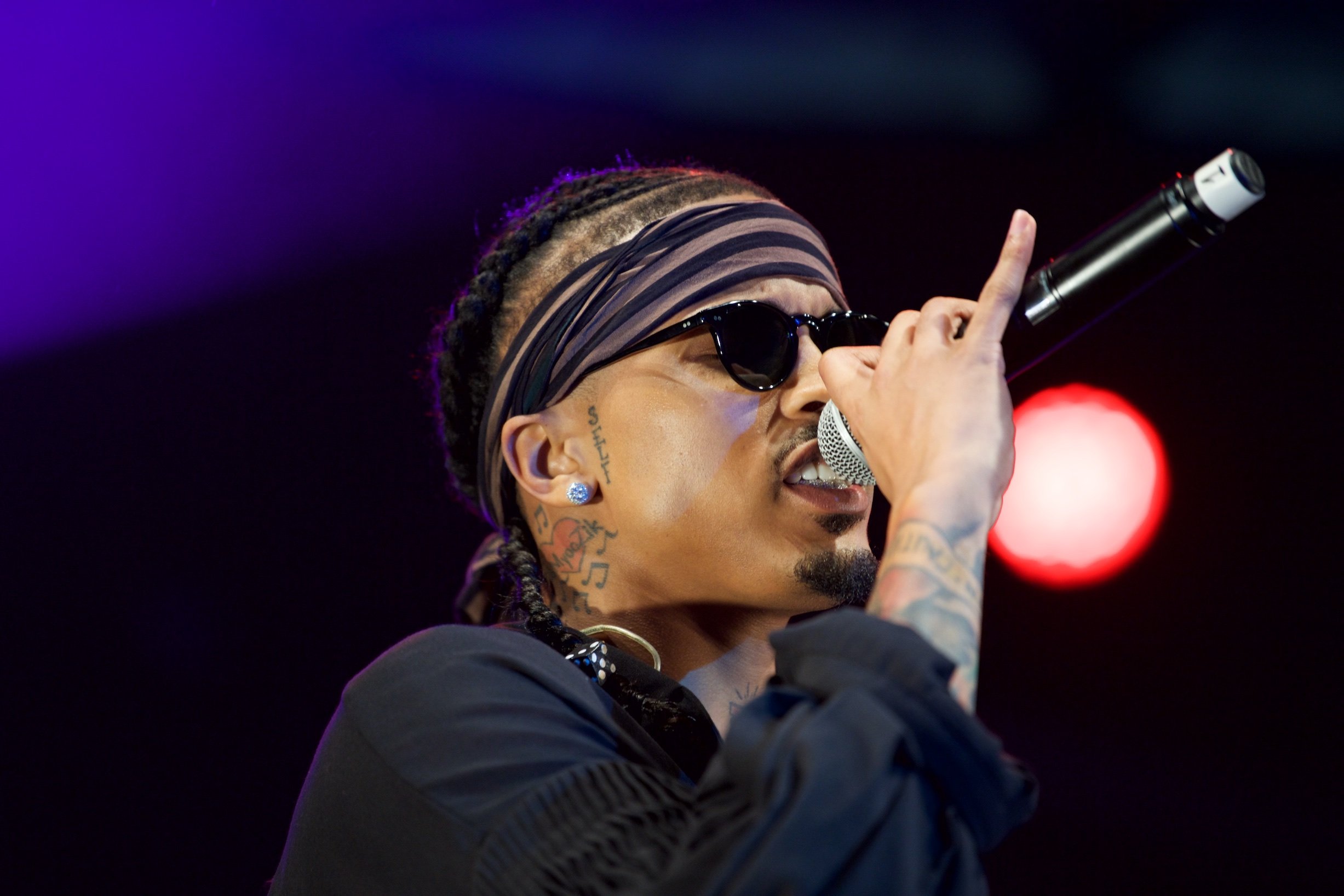 In the midst of so much struggle, success, and drama, what is August Alsina's net worth? Well, the artist has seen an impressive amount of commercial success for his musical endeavors. His debut album, Testimony, made it to the second spot on the Billboard 200 following its 2014 release. He won both the Best New Artist and the Viewer's Choice awards at the 2014 BET Awards. "I Luv This S**t," meanwhile, managed to go platinum.
August Alsina has seen a lot of heartache, and he's been caught up in some wild headlines about his love life, but none of that seems to impact his ability to produce amazing music that fans love. That success has earned him an impressive $4 million net worth.