What Is Awkwafina's Real Name?
After her unprecedented win for best actress at the Golden Globes, Awkwafina is getting closer to being a household name. She was the first Asian to win Best Actress for her role as Billi in the heartwarming film, The Farewell and is set to be a part of an upcoming MCU project. From her start as a young YouTube rapper, this now 31-year-old actress has even more exciting projects on the horizon and intends on keeping the rap name that people have grown to know and love.
Why did she choose the name Awkwafina?
Originally born Nora Lum, Awkwafina grew up in Queens, New York. Her mother was a Korean immigrant and passed away when Awkwafina was just four years old. She was raised primarily by her Chinese-American father and her paternal grandmother.
At the age of 15 or 16, she chose the rapper name "Aquafina" in what was a decision made for little reason other than to be funny. To her surprise, it actually caught on.
"People started calling me that name and I was like, 'I can't believe they're actually calling me this fucking name, it's so stupid,'" she told Galore magazine.
After a change in spelling — to avoid being sued — Awkwafina became the name she uses for not just her rapping but acting as well. It appears on official call sheets for filming and on her dressing room and chair on set.
Awkwafina helps Nora Lum channel a different part of herself
In interviews, Awkwafina talks about herself as Nora Lum and Awkwafina as if they are two different people. She's explained that Awkwafina is 'raw id,' and represents a part of herself that she has 'aged out' of. "Awkwafina induces the panic attacks, Nora takes them," she once said.
"[Awkwafina's] the girl who's high on sleepover energy… College was like prison reform where I learned to be quiet and more passive—so when Awkwafina comes out onstage, she's that crazy high school kid that doesn't really care about anything. It's an extra burst of confidence that Nora doesn't have," she told Into the Gloss.
It was this confidence that allowed her to pen her viral YouTube hit "My Vag" in just 15 minutes while she still lived at home with her father at the age of 24. After the video came out, she was swiftly fired from her office job. It was meant to be, however, and the video later helped land her a role in Neighbors 2.
What's next for Awkwafina?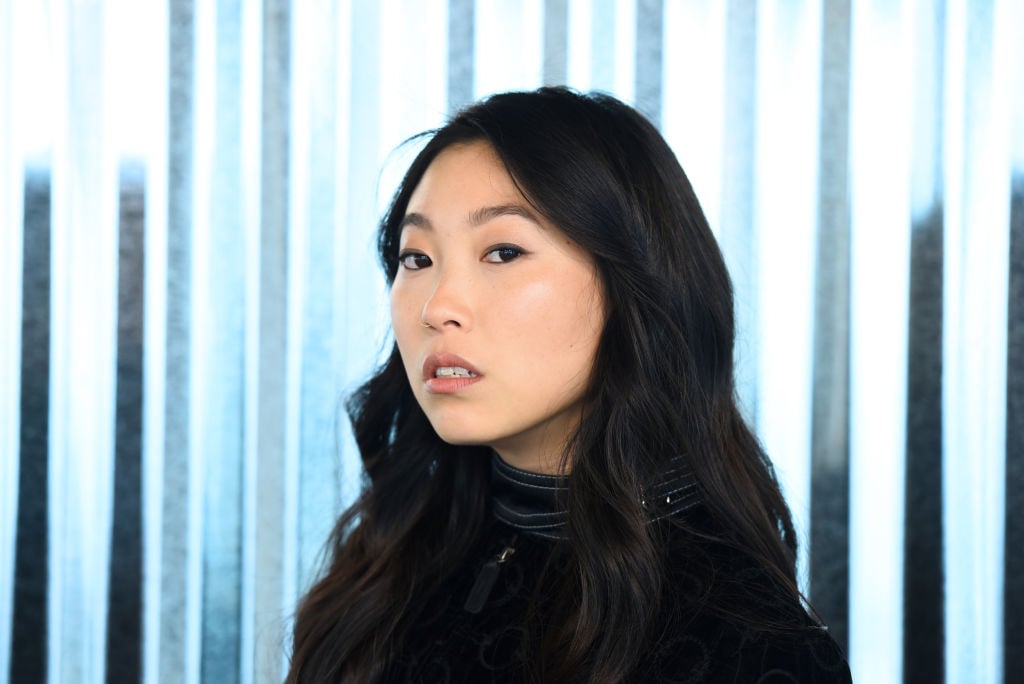 Awkwafina is the definition of the phrase "10 years to an overnight success." Years after making her first video, she is blowing up and booking gigs left and right. She's now been in such hit films as Crazy Rich Asians, Ocean's 8, and Jumanji: The Next Level.
She also does quite a bit of voice acting, thanks to her unique raspy voice, in TV series such as The Dark Crystal: Age of Resistance and the upcoming films The Little Mermaid (as Scuttle) and Raya and the Last Dragon (as Sisu). She has also been announced as part of the cast of Marvel's Shang-Chi and the Legend of the Ten Rings.
Awkwafina isn't just resting on her acting chops, however, and is still producing content. She created and is starring in her own Comedy Central show based on her life, Awkwafina is Nora from Queens. In the show, fans can get to know a little more about the real woman behind the persona that is Awkwafina.
Awkwafina has no plans to switch back to her birth name, Nora Lum, any time soon as she thinks it is a privilege she doesn't have. She is outspoken about wanting to inspire others to pursue their dreams no matter their background and gives her younger self and others like her this bit of advice: "Just keep doing it. Just keep being scared, because that humility will help you later."