What is Behati Prinsloo's Net Worth Separate From Her Husband Adam Levine?
The Namibian beauty Behati Prinsloo got her fame and fortune as a supermodel, making her debut on the runway in 2006 for Prada and Miu Miu. Since then, she and her husband Adam Levine have started a family and sold their Beverly Hills home. Let's take a look at Prinsloo's net worth and see what they have planned for their new place.
What is Behati Prinsloo's net worth?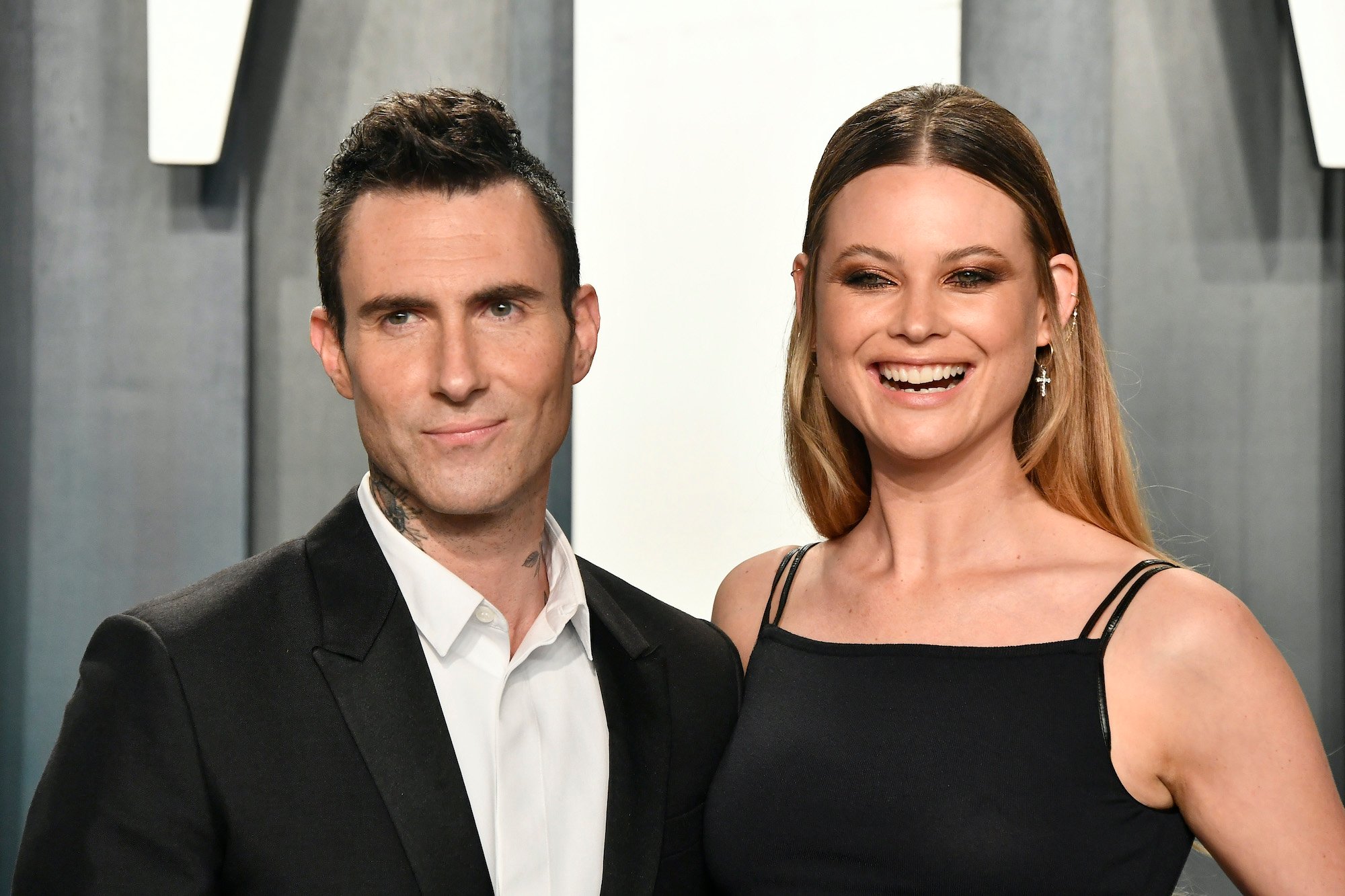 According to Celebrity Net Worth, they put her current net worth at roughly $9 million. As a supermodel, Prinsloo has worked with some of the biggest names in the fashion industry. Just to give you an idea, here are a few of them– Gap, Chanel, Hugo Boss, Tommy Hilfiger, Nine West, Adore, and many more. And Victoria 
She's also been the face for Victoria's Secret and even had her own causal link called "Behati Loves Pink," which was pretty successful. They also made her an official Victoria's Secret Angel back in '09. Aside from the runway, she's also been featured on the covers of various magazines such as Vogue Russia, GQ Mexico, and others.
You can also see her in some of your favorite music videos like Maroon 5's "Wait" and "Animals" or Selena Gomez's "Hands to Myself." In addition to the videos, you can also find guest appearances on shows like The Fashion Police, 2012's Hawaii Five-O, and The City.
How she and Adam Levine met
In an interview with Watch What Happens Live with Andy Cohen, Behati detailed how she and Levine first met. She said they initially spoke through email after Levine got her info from a mutual friend. He was looking for someone to appear in one of Maroon 5's music videos.
The news was official in 2012, and after two years of dating, the couple had their wedding in San Cabo Lucas, Mexico. And none other than Jonah Hill officiated the ceremony. Since then, they've welcomed two children into the world— Dusty Rose and Gio Grace Levine.
The couple recently sold their Beverly Hills home, furniture and all, in favor of moving closer to LA. The new place is "quant" by the standards normally seen in the homes of the super-rich. Speaking with Architectural Digest, Levine said:
"We didn't want a palatial McMansion. That's just not who we are. We were attracted to this place because it felt homey. You could tell that kids had lived here before."
This is the couple's second house renovation in two years
Levine, whose net worth is around $120 million, spoke with AD about leaving their newly renovated house in Beverly Hills. He said, "Beverly Hills just started to feel hectic. It's strangely central, so we felt surrounded by the city. We wanted to live somewhere quieter, where you don't hear the traffic and feel the stress."
The old place was designed by Kathleen and Tommy Clements, mother and son, of Clements Designs. They were hired to do the renovations for the place as well. But they mentioned Prinsloo and Levine's hands-on approach saying, "Adam is an obsessive design junkie. He and Behati like to live with beautiful things, but in a super-casual way."
They also have an extensive art collection from some big names. Some of them include works from Richard Prince, Henry Taylor, Mary Corse, Albert Oehlen, Mary Weatherford, and most notably Rashid Johnson and Raymond Pettibon.
They also have commissioned pieces from their friends Sage Vaughn and Andrew Zuckerman. When speaking about all of the different artwork, Levine says, "When things are chaotic culturally, as they have been for the last half decade, it tends to foster great art. Behati and I have an emotional attachment to everything we collect."
RELATED: Adam Levine Reveals if He Keeps in Touch With Blake Shelton After Quitting 'The Voice'
Related post url: