What Is Beyoncé Really Like as a Mom?
Though the singer rarely offers glimpses or discusses her home life, there's no denying that she is a good mom and raises her family in a way that works for her.
Beyoncé may be a record-breaking pop star and one of the popular celebrities in the world, but she is a mother first and foremost.
Since giving birth to her daughter, Blue Ivy, in 2012, the singer has devoted much of her life to her kids — always ensuring that they're well taken care of and know how much she loves them.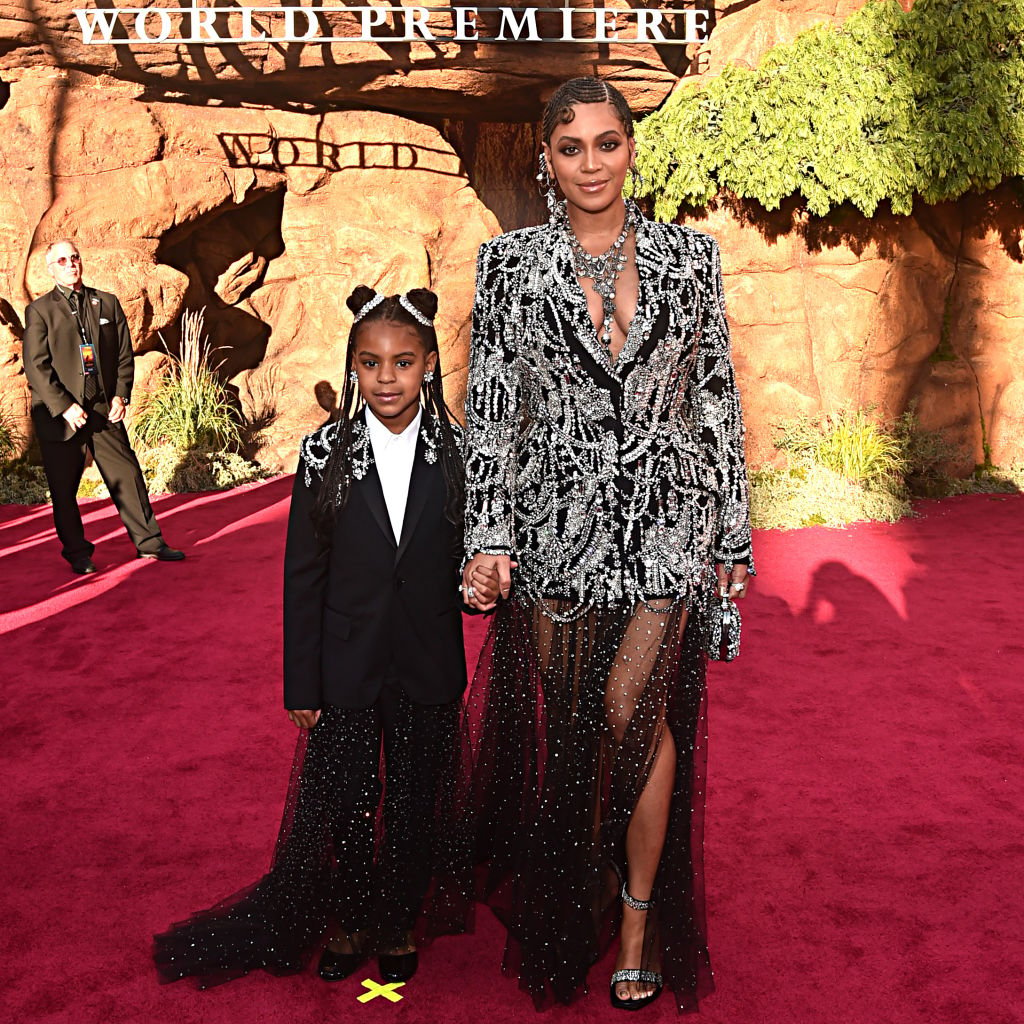 Though the singer rarely offers glimpses or discusses her home life, there's no denying that she is a good mom and raises her family in a way that works for her.
Beyoncé is raising her kids outside of gender stereotypes
Throughout her career, Beyoncé has served as an exemplary role model for people from all walks of life. Many have found themselves turning to her whenever they've needed some empowerment through trying times and can always count on her songs to get them out of whatever funk they're in.
In addition to helping fans through difficult times, the Queen B has also used her platform to teach valuable lessons about self-worth and self-acceptance.
While she wants all of her fans to love the skin their in and be confident with who they are, these life lessons aren't only geared toward Beyoncé's loyal fan base.
Now that she's a mom, Beyoncé applies her lessons of self-acceptance to her parenting style and is teaches her three kids to be proud of who they are as individuals.
In her 2018 cover story for Vogue, the "Single Ladies" singer revealed that she's working hard to raise Blue Ivy, 8, and twins Sir and Rumi, 2, as free of societal expectations as possible.
When it comes to raising her two daughters, the Queen B is teaching them that there is no right way to be a woman and that the sky's the limit for them.
"As the mother of two girls, it's important to me that they see themselves too—in books, films, and on runways," she said. "It's important to me that they see themselves as CEOs, as bosses, and that they know they can write the script for their own lives—that they can speak their minds and they have no ceiling," 
As for her son, the singer wants him to grow up feeling masculine but is instilling in him the idea that it's ok for men to be in tune with their emotions.
"I want him to know that he can be strong and brave, but that he can also be sensitive and kind," Beyoncé shared. "I want my son to have a high emotional IQ where he is free to be caring, truthful, and honest. It's everything a woman wants in a man, and yet we don't teach it to our boys. I hope to teach my son not to fall victim to what the internet says he should be or how he should love."
She doesn't believe in physically disciplining her kids
Just like many other parents, Beyoncé has her own methods when it comes to disciplining her kids.
Though her children are young, the singer has ways of keeping them in order but does not resort to "spanking" as a form of discipline.
"No spankings," Beyoncé's mom Tina Knowles Lawson told Us Weekly August 2019. "Just really talking to the kids and reasoning with them. I can say, [she] pretty much has my parenting!"
The singer's raising her kids to feel 'normal'
Though Beyoncé and Jay-Z are two of the most successful musicians in the world, they've created a very grounded family life for themselves and their kids.
Instead of raising their little ones in the spotlight, the couple is adamant about keeping their family out of the public eye as much as possible to make sure their kids grow up feeling normal.
"She [Beyoncé] tries her best to keep life as normal for her children," a source told HollywoodLife in January 2019. "She was instrumental in choosing schools for Blue to attend and made sure to choose the most private school she could find so that Blue could just be a normal child in preschool like all children her age."
Although Bey and Jay's oldest daughter Blue Ivy is often seen enjoying the high life with her parents, the musicians still make sure that she has a normal upbringing.
The same goes for the couple's twins. As the toddlers grow up, the singer plans to keep her family's privacy tactics the same as she continues to raise them as normal as possible.
Beyoncé is one of the hardest working ladies in the industry, and yet, she still makes time for her family. Though her kids are still young, she's already teaching them that being themselves will never go out of style, and hopefully, by doing that, they'll grow up to be confident and fearless just like she is.